Imagine crossing the country aboard this master piece and discovering new places. Comfort… safety… And lots of technology to make your trip even more pleasant.Here we have a Concept Tesla Semi truck RV created by Visual Dynamics.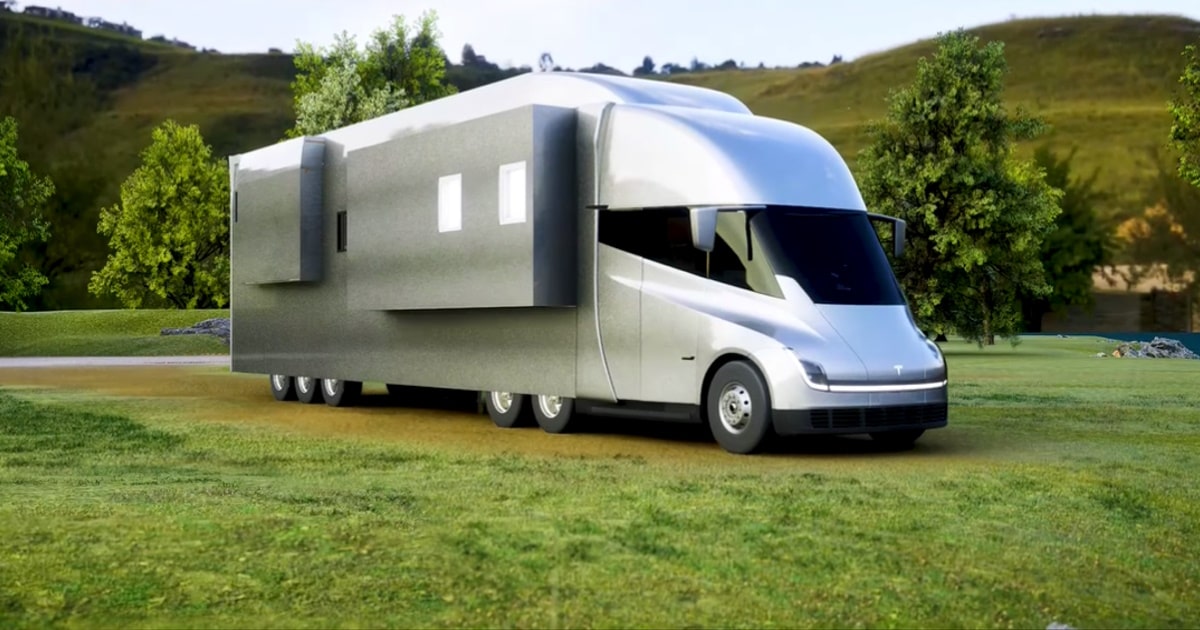 Most RVs struggle to offer travelers quality mileage — a problem that Tesla's Semi doesn't have.The Semi has a 900 kWh battery pack and can travel over 500 miles with a full 82,000 lbs. load.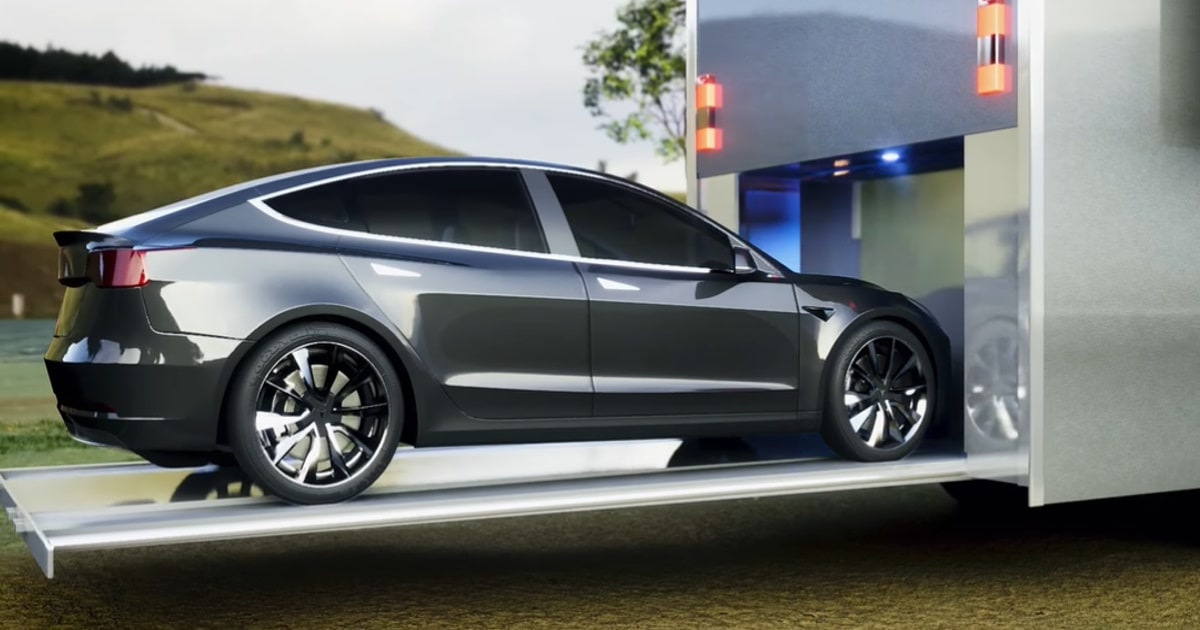 Tesla Semi is heavier than most Class 8 trucks, but there should be a way to build a camper on the platform and keep the weight under 70,000 lbs, which should result in efficiency gains.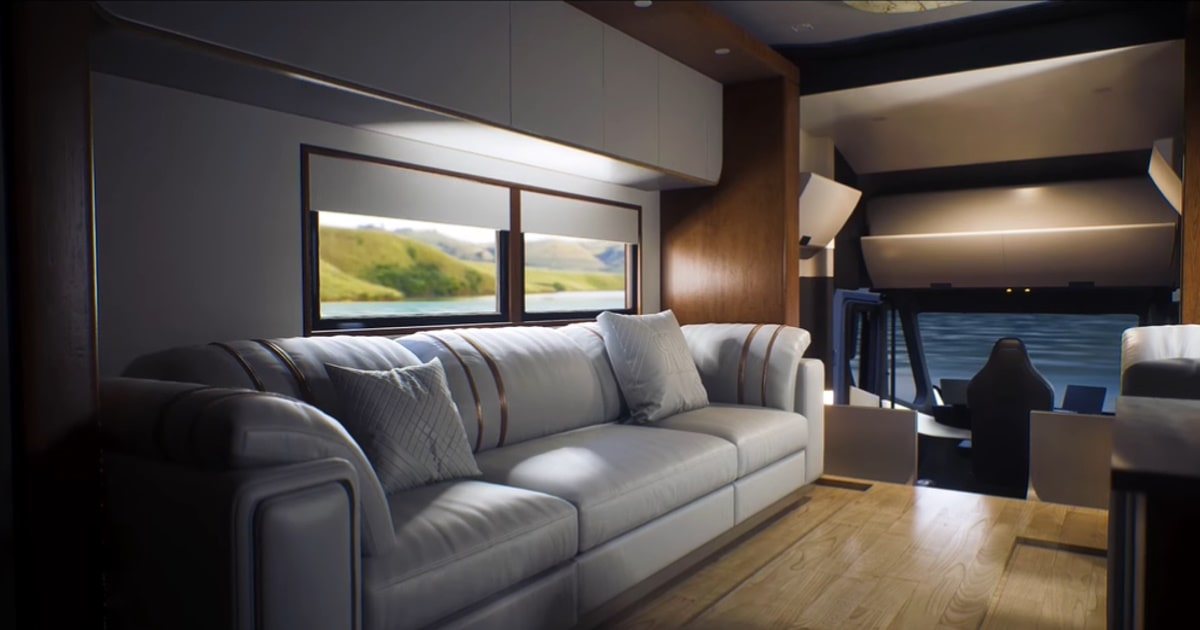 You can probably drive more than 600 miles in a day in a Tesla Semi Camper without charging and then charge it overnight. You would be able to cover impressive distances in just a few days. All without emissions.
Advertisement
The interior is not what you'd expect, with stone facade walls, wood trim and tiled floors making this camper feel like a real home from home for maximum comfort on the road.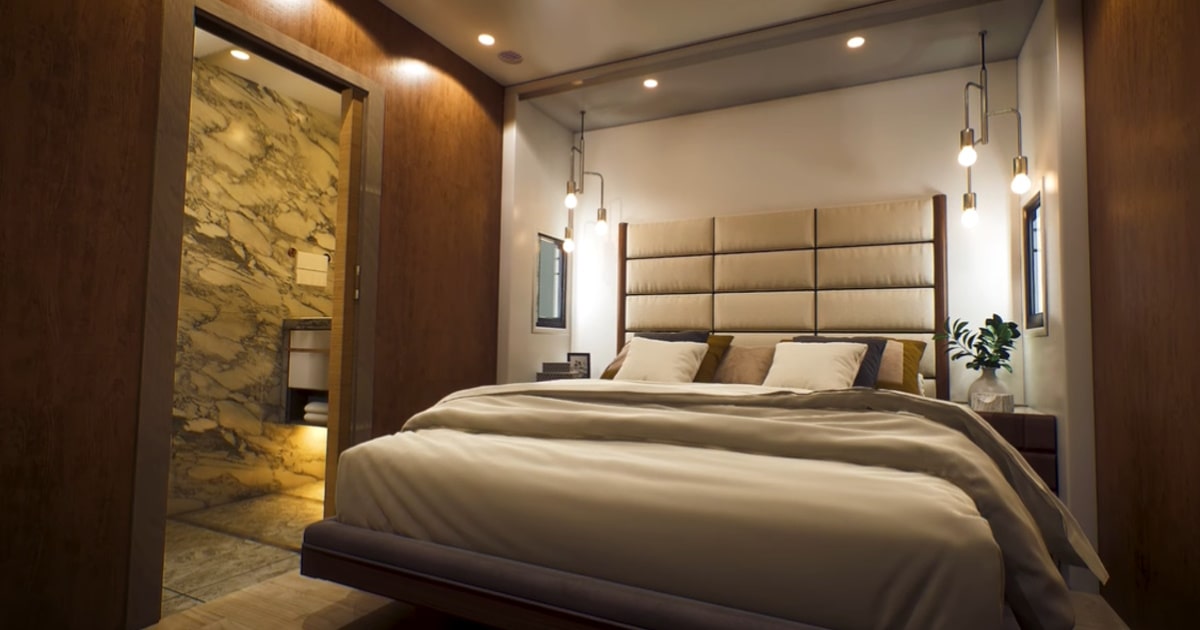 The truck camper's spacious lounge is formed by expanding the side wall outwards.The layout includes a well-appointed bathroom with a built-in shower, a kitchenette and dining space, plenty of comfy lounge seating and a bedroom with a sizable bed.
High-end furnishings and materials are used throughout.The RV is fitted with its own garage that can hold a full-sized car with "no restrictions to the interior space. Created by Visual Dynamics – @visualdynamics3d