The most luxurious mobile home in the world. The top-of-the-line model offers unbeatable technically innovative and comfort features.It is distinguished as a private jet on wheels and the ultimate luxury mobile mansion. For the first time in automotive history, characteristics from yachting, private aviation, and motorsports racing have been brought together in one vehicle.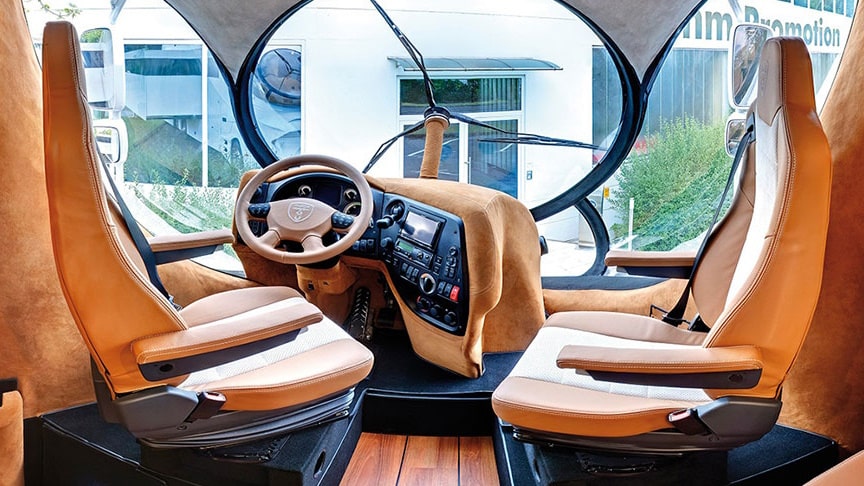 source: marchi-mobile
The cab's striking appearance is ahead of its time and was manufactured with extreme precision using high performance carbon fiber materials. Its sports car design lines and 36-inch rim covers resemble those of the latest race cars. The cockpit features a central digital instrumentation and MMI control inspired by jet cockpits, but functions like a luxury limousine.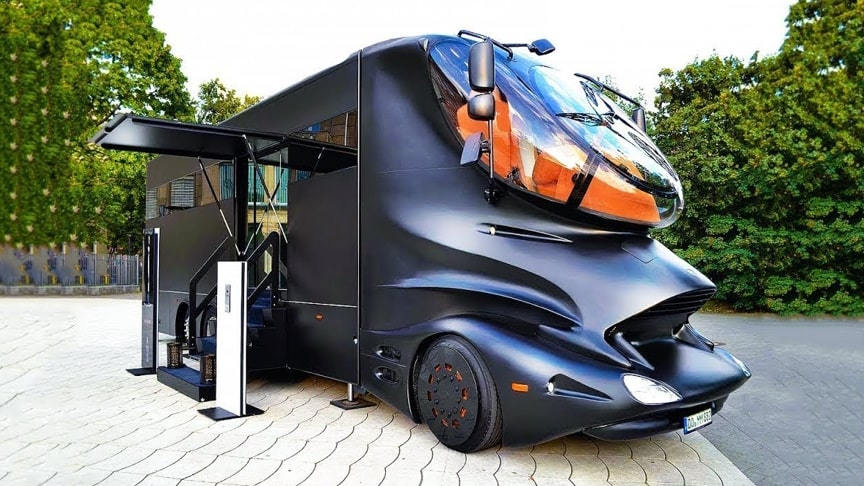 source: marchi-mobile
The panoramic, helicopter-like windshield can be darkened in two stages using an adjustable sun protection system.Powered by a 510hp, automatic transmission engine, the 12 meter long vehicle can produce reasonable speed for long distance transportation.The futuristic and extraordinary design of the RV has been achieved through contemporary elements uniting in a harmonious way.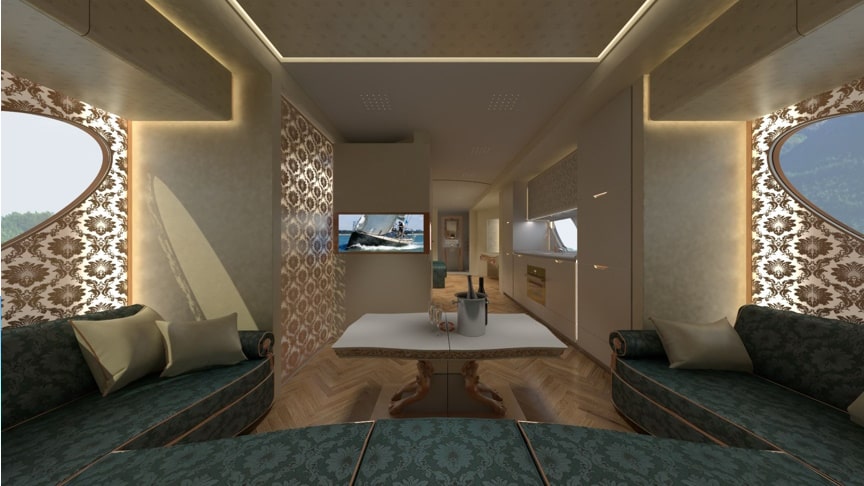 source: marchi-mobile
The Sky Lounge is one of the true highlights of the eleMMent palazzo superior. Extraordinary and exclusively reserved for the owner's outstanding panoramic views, its automatic lift system raises it up out of the body to create a walled-in roof deck.
Advertisement
The interior is equipped with baroque stylistic elements of Austrian-Italian interior architecture that gives the rider a unique experience of luxury, comfort and elegance.The builders use the most luxurious, status defining materials to make everything from the wall, to the floor to the furnitures.The floor plan of the eleMMent palazzo superior will disprove any pre-existing stereotypes of mobile homes.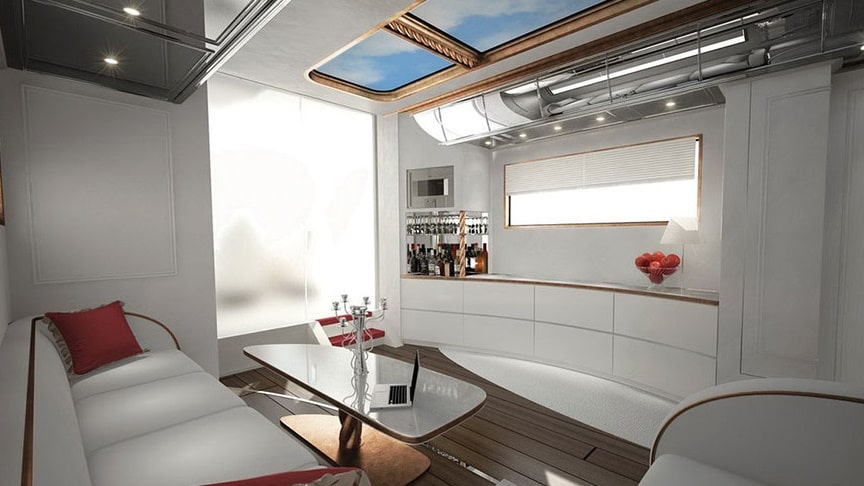 source: marchi-mobile
Its purposeful engineering has created a living space that provides maximum comfort for owners and guests. One of the most outstanding features is a 4-meter couch within reach of a bar, a wine cabinet and an icemaker, not to mention a large TV screen across the room. The open kitchenette adds to the spacious interior atmosphere.
The bathroom is discretely separated from the living room and master bedroom and can be entered from either without seeming like a passageway between the two rooms. The large master bedroom features a king-size bed, manufactured by the same company that supplies beds to the British royal family and is considered the most comfortable in the world.