The concept is called Atlantis a visionary concept of two designers from Moscow, Roman Dolzhenko and Dmitry Voronezhtsev,and it's clear to see that it's been designed from the offset as a purely autonomous vehicle.Atlantis is the concept of a level 5 self-driving electric truck.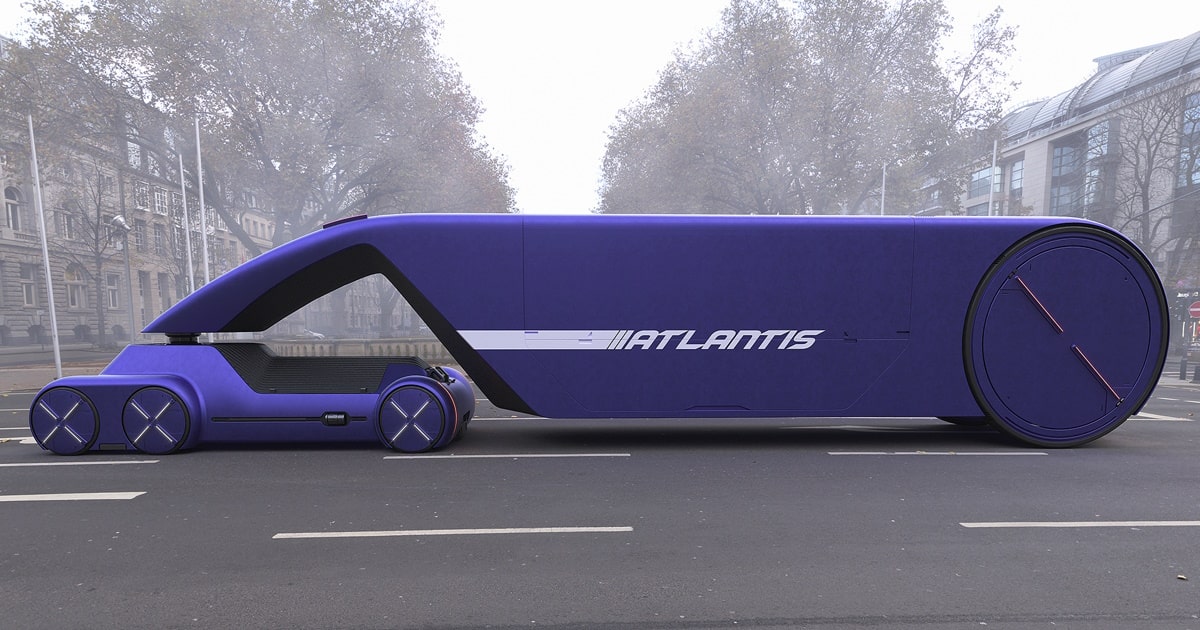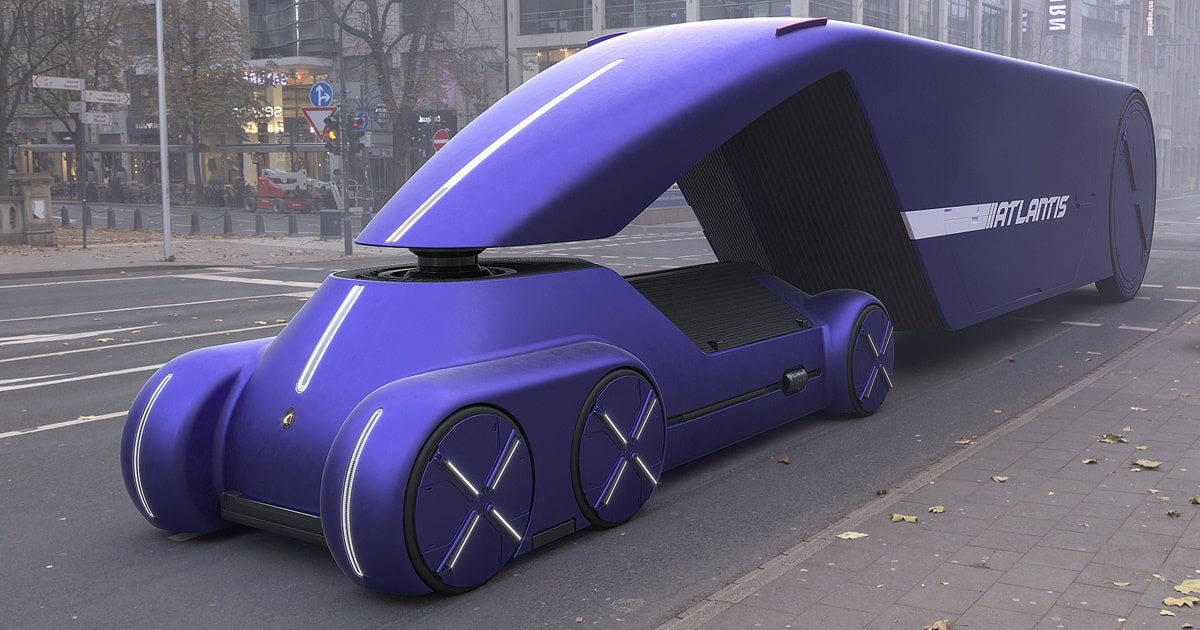 This autonomous truck is one of the wildest concepts we've seen, and it could be the future of goods hauling.What is so unusual about Atlantis? Its engine, battery, autopilot, communication and control systems are mounted on a three-axis base.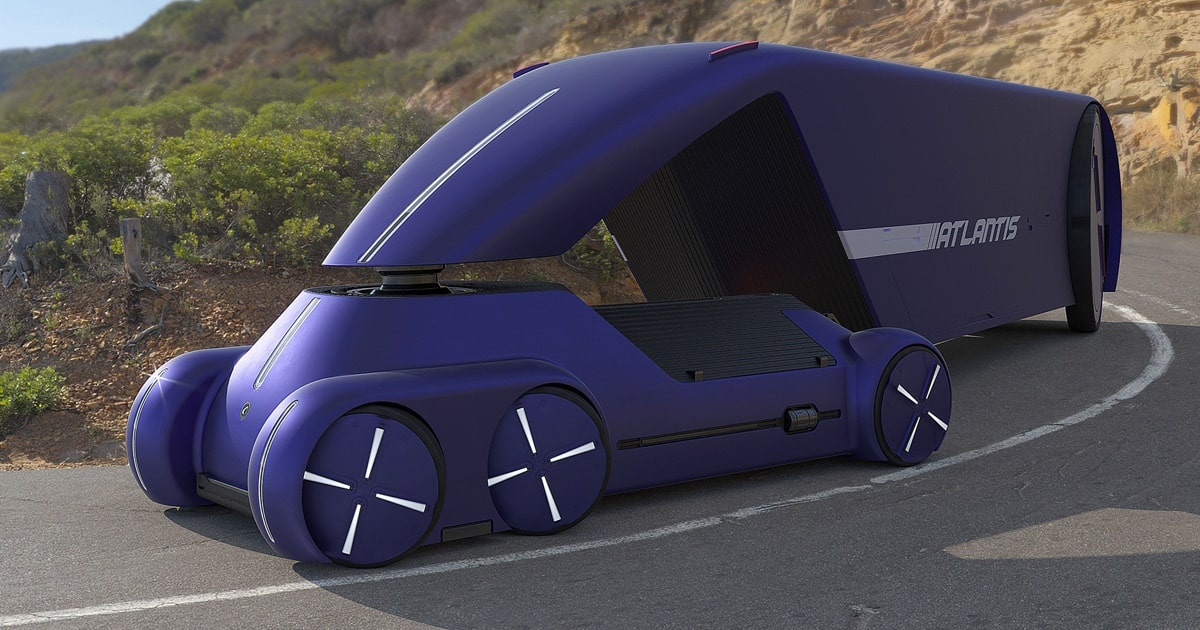 The trailer is mounted on a single axle with a large wheel. Another striking thing is the lack of a cockpit.The truck features six wheels, but not in the typical arrangement most semi-trucks use.
Advertisement
This has four wheels at the front for steering and just two at the rear to put the power down.To increase maneuverability, these big wheels can also turn to reduce the truck's turning circle.
And it's enhanced by the huge set of rear wheels that provide superior grip on the road at high speeds. This truck has some parts that don't seem very useful to me, but I like the way it looks.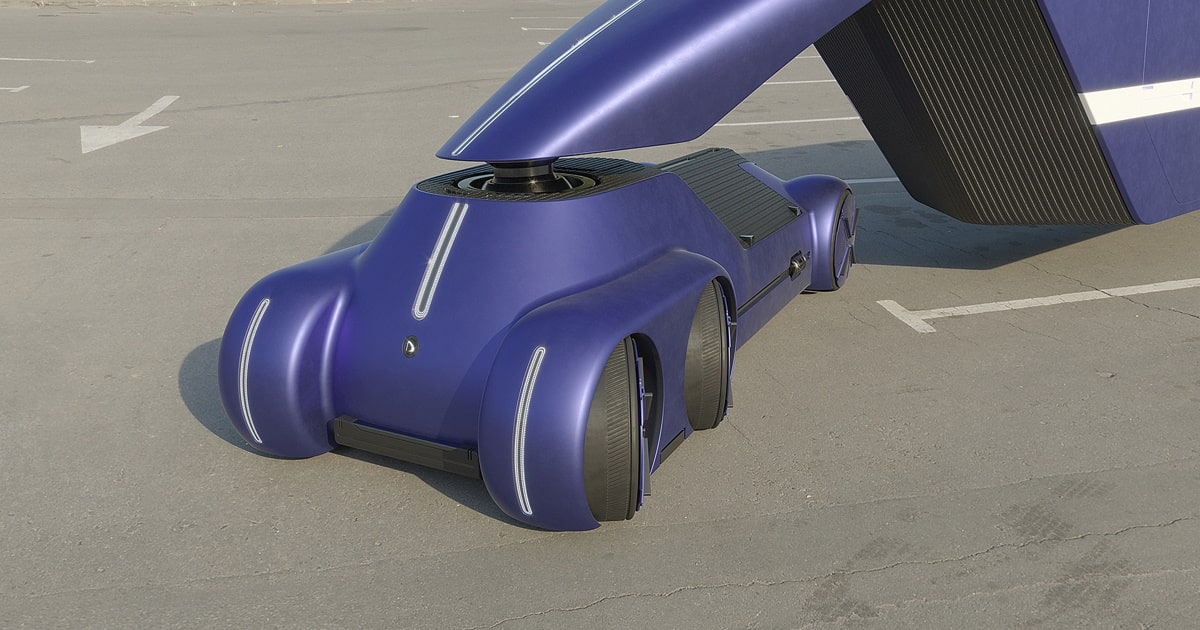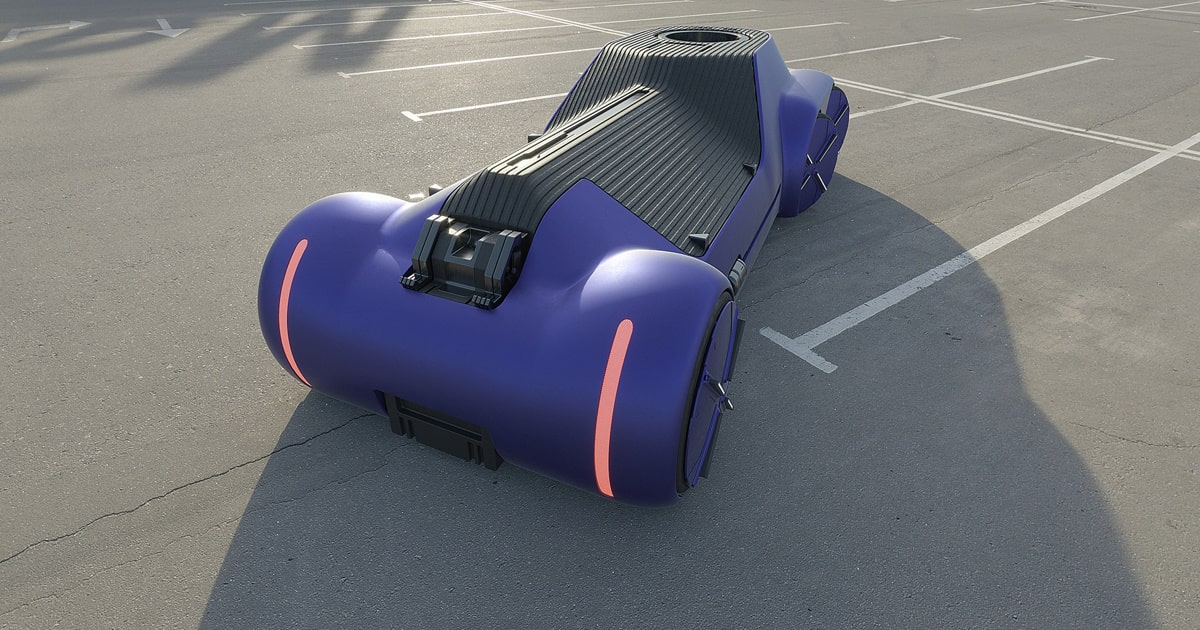 I like his face so bad and ultramodern.The vehicle is packed with modern technology and has, like all modern wonder designs, a futuristic, streamlined shape.