Tiny houses have surged in popularity in recent years as housing prices rise and environmental concerns become more pressing than ever. Simply put, the trend toward tiny houses has become a social movement. People are choosing to downsize the space they live in, simplify, and live with less.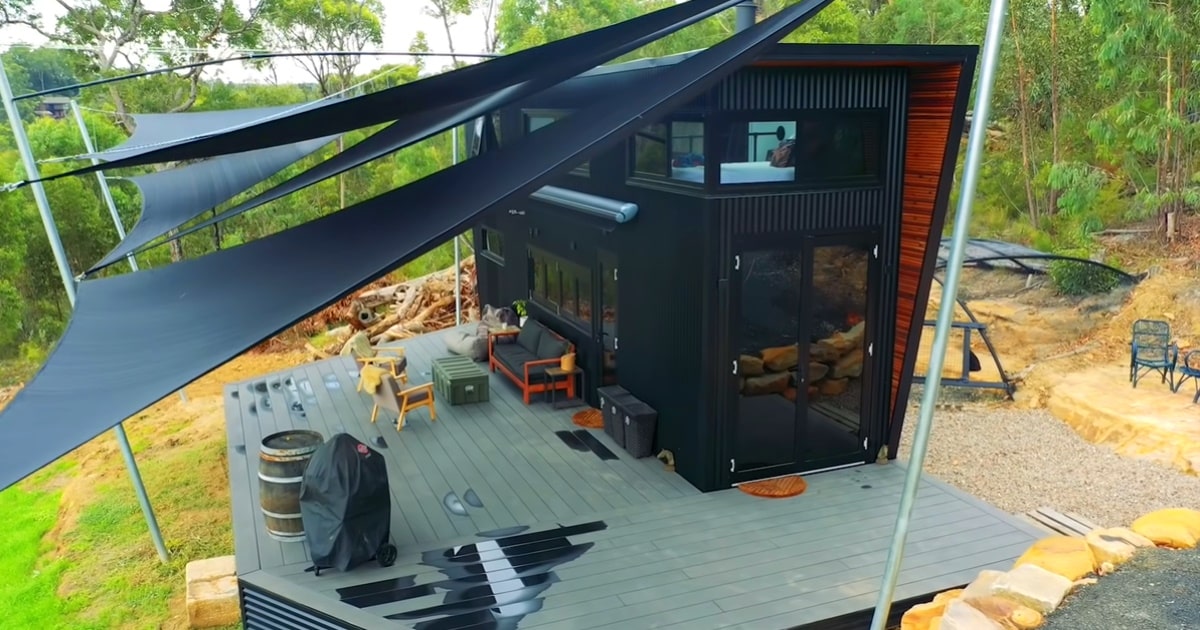 The tiny house movement is about more than simply living in a small space (although, a small house is certainly part of it).Matt and Lisa's tiny home on wheels is quite something to behold. Jet black with hints of cedar trim, this modern tiny house has a lot going for it.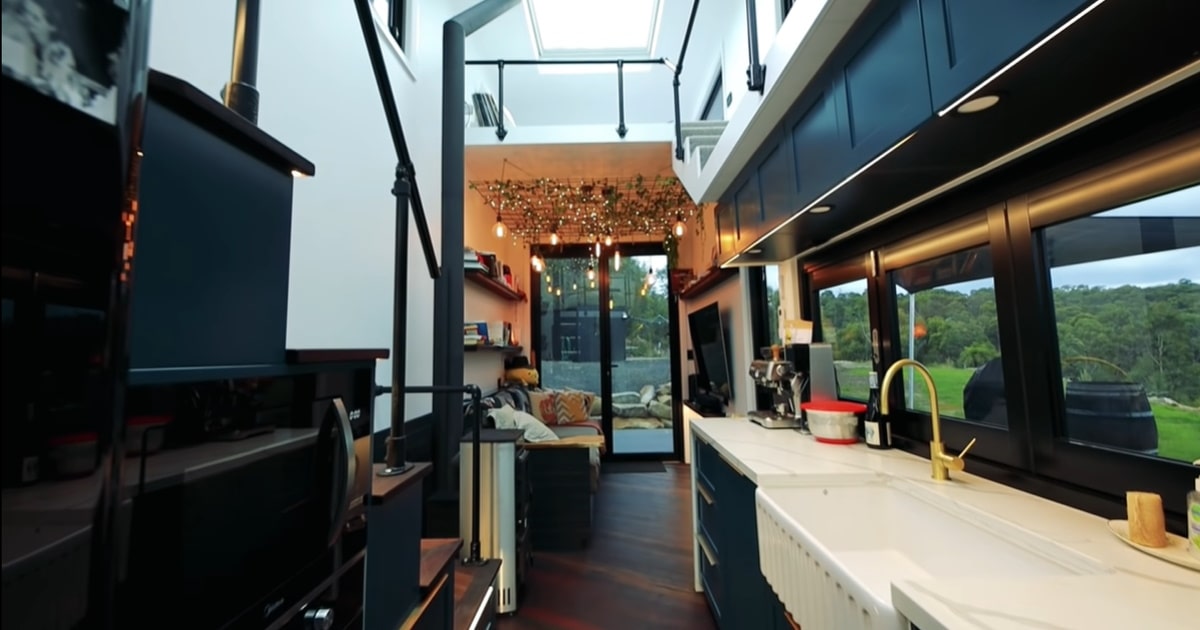 Amazingly, this tiny house began it's life with a simple match on a dating app which united two souls, one with an obsession for tiny homes, and the other with a passion for building. Sarks flew, ideas grew and a year later this spectacular home was born.
Advertisement
This ultra modern tiny house on wheels is truly something to behold. With it's jet black exterior, super clever design and incredibly high quality of craftsmanship, this tiny home is sure to blow your mind. Inside, the home is every bit as practical as it is beautiful. Constructed by couple Matt and Lisa, this tiny house has absolutely everything the young couple needs and many extras on top! As far as tiny home's go, this one is especially spacious and packed full of clever smalls space design ideas.
The lounge is large and wonderfully artistic with a spectacular light feature above, with collection of hanging down-lights and plants growing amongst them. There's a good sized television and a comfortable seating area.Down the hall, a large kitchen contains all the modern ammenities all with plenty of bench space for working. Items such as the fridge and the oven have been fitted under the stairs to make some extra space.