This stunning house in Victoria, Australia is a perfect example of that, with three 20 ft shipping containers being joined together to create an amazing, solar-powered home.Richard and Amy are a dynamic young couple who wanted to build a home for themselves which would allow them to be in control of their own life decisions.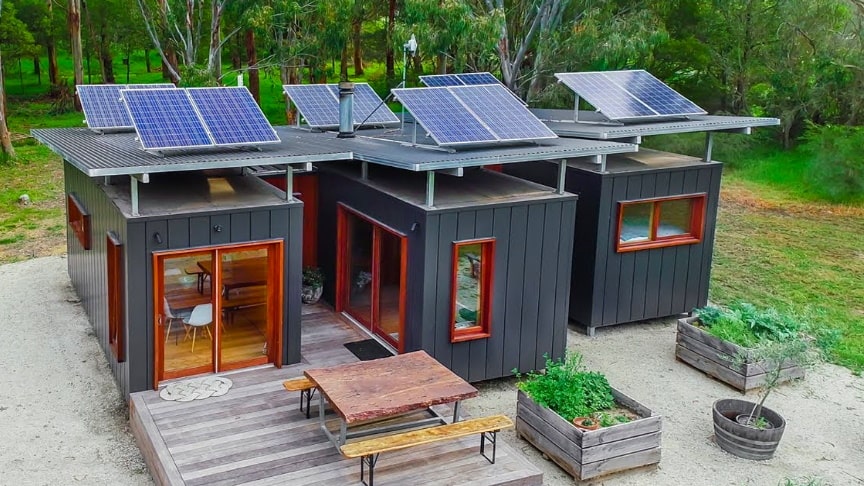 image: Living Big In A Tiny House
Not wanting to be burdened with a big home and lots of debt, the couple decided to design and build a small container house which would allow them to life life on their own terms.The couple love to travel and frequently enjoy trips back to England so Richard can visit his family. The affordability, efficiency and the small footprint of this home all make this a perfect living situation for the pair.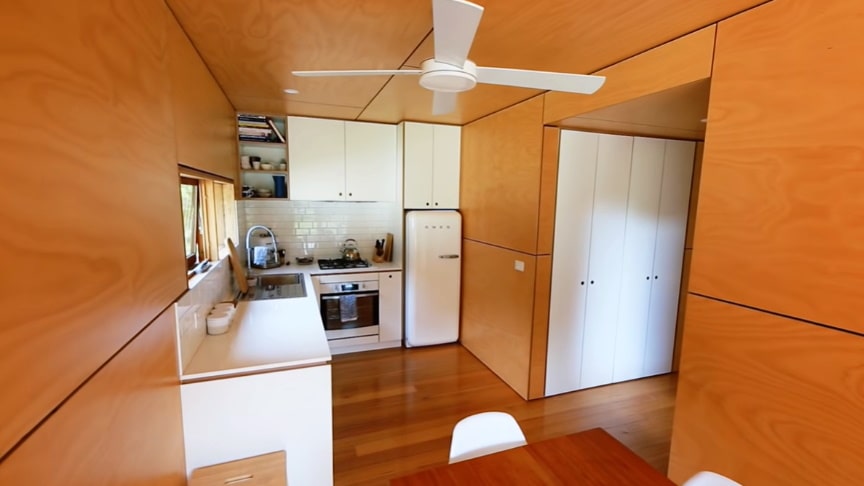 image: Living Big In A Tiny House
This home utilises a grid tied solar system, taking advantage of the extreme Australian sun. It also collects all it's own water. With another family member on the way, this is sure to be a wonderful home for this young family. The home is formed by three, 20 ft shipping containers which have been joined by two links, which act like little corridors in the home.
Advertisement
The couple have employed some impressive small space design techniques within the walls of this home, which has created a tremendous amount of living space, as well as storage while keeping the home open and spacious with as much functionality as you could ask for in any house.From the outside, it's almost hard to image that the house is constructed from shipping containers.
The staggered pattern of the containers has created a striking architectural look to the home and the exterior cladding hides almost all the evidence of the containers that lie behind.The floating roof, which provides shade for the home and helps to keep it cool in the summer months is filled with solar panels, generating a good portion of the energy the family needs. Rain water is collected from the roof and stored in two large tanks situated behind the home.