Engineer Youtuber The Qwho enjoys experimenting with bicycles, decided to see if and how square wheels would work to propel him forward on his bike, and he shows how the process of building a square wheel works.Indeed, closer inspection shows that the square frame was made into treads, almost like those of a tank, but in bicycle form.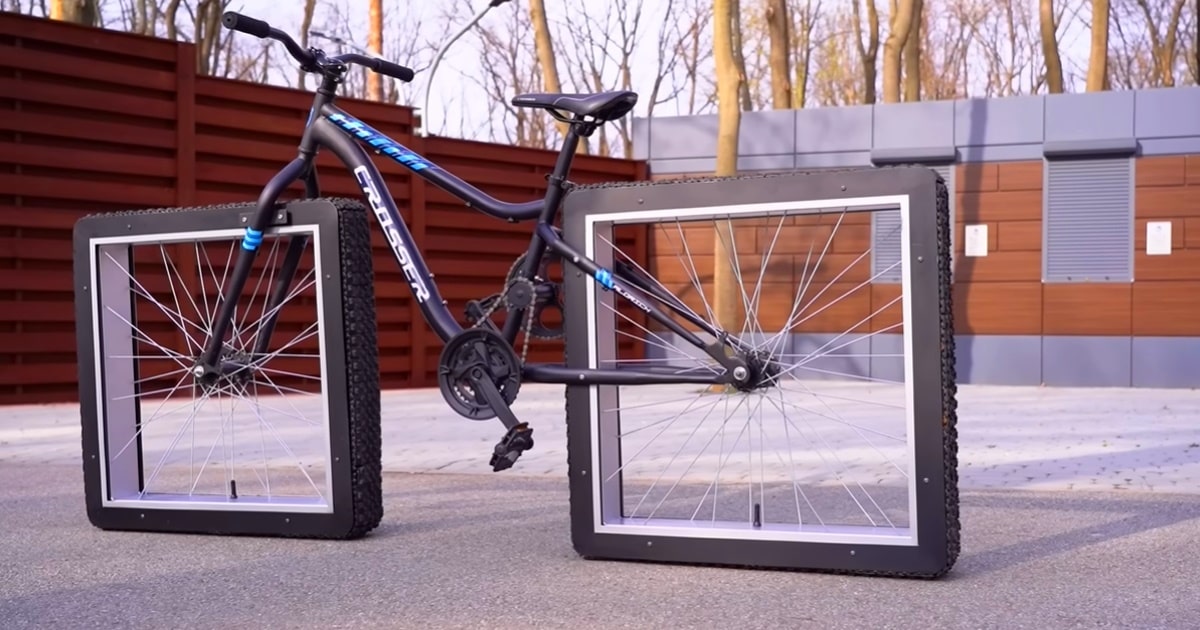 Please meet almost normal bicycle but with one modification – square wheels! This concept is fully working and you can ride and make turns. Createing and istallation square wheels on bicycle has been one of the most craziest projects we've ever built. Lot's of attention guaranteed .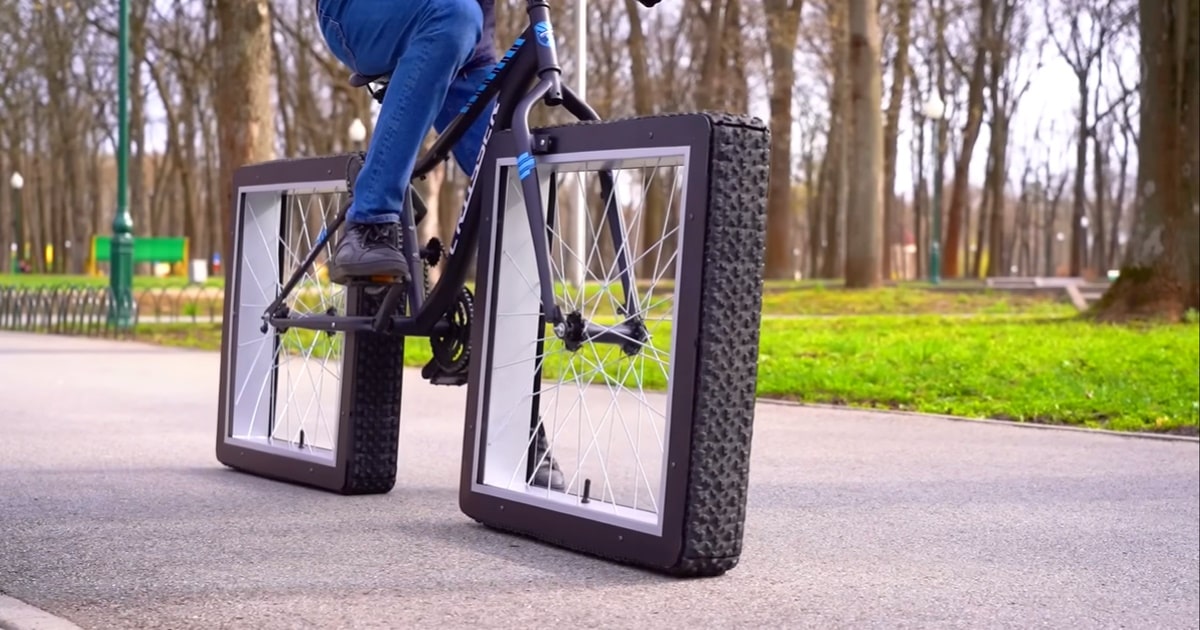 In order to accomplish this feat, Gordieiev built a channel over the wheel that would be activated by the pedals while the wheel itself remained stationary.Square wheels simply cannot rotate like circular ones, which means both the front and rear needed to be fixed to the frame so only the treads rotated when the pedals are pressed.
Advertisement
On the exterior of the wheels, he sprawls rectangular chains wrapped in tire rubber from a discarded bicycle sitting in the design team's workshop. Once he screws in the final touches, Gordieiev makes final tests by wheeling in the fruit of his labor and attaching the square wheels onto his custom bike.
As seen in the video, the bike can weather the pavement as it smoothly wheels into the asphalt path. The continuous whirring sound that the engineer's mechanism makes may recall factory production on full blast. While the frame of the bicycle remained stationary and only the channels moved, bringing the cycle into stable motion.