The Sky Hotel concept is created by Hashem Al-Ghaili, a Yemeni engineer and video producer.The Sky hotel can carry 5000 passengers all over the world with luxury that isn't even found on cruise ships. Everything from restaurants, shopping malls hospitals to even a 360 sky deck.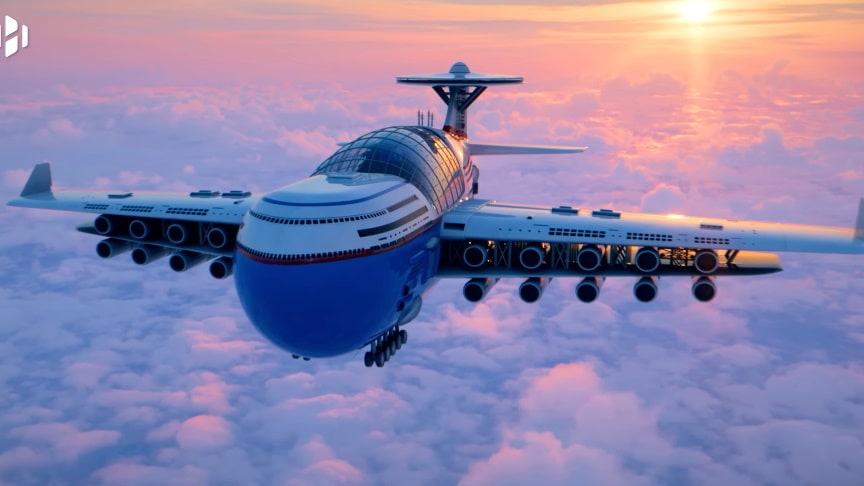 image: Hashem Al-Ghaili
The Sky Hotel will be propelled by 20 nuclear engines and will not require pilots. With near unlimited nuclear fuel, it could fly forever and never have to land. Passengers would fly on convered 747s from the ground up to the sky cruiser to dock.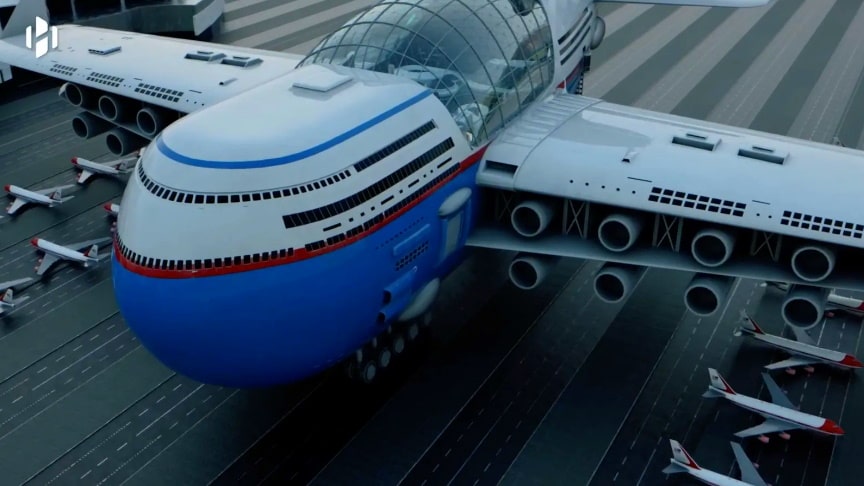 image: Hashem Al-Ghaili
Al-Ghaili has dubbed the aircraft, which will include a panoramic hall with a 360-degree view of the surrounding sky, the "future of transportation." The Sky Cruise offers top medical care. Their facility features the latest medical equipment.
Advertisement
The greatly detailed video also promises restaurants, a gigantic shopping mall, a gym, theatre and even a swimming pool – all in the sky.The floating hotel offers to be the most out-of-the-world venue to host a wedding.
The flying hotel would have a disc-shaped observation tower mounted on top of the plane, from where guests could view the skyscapes above the clouds and nature from above. There would be multiple bars and restaurants, swimming pools, slides, cinemas, theatres, and even a wedding venue where guests can get married in the sky.