Wolf Rigs has converted the classic Hummer H1 into a beastly adventure camper that can fit a queen-size bed, a spacious shower, and more. The overlanding vehicle features an all-aluminum frame and shell.
image: Tiny Home Tours
Mr.Wolf started in a skoolie and quickly realized he and his wife wanted more in their tiny home adventure mobile. The goal was a rugged machine that could take on any path, with a warm feeling when you walk into the living space.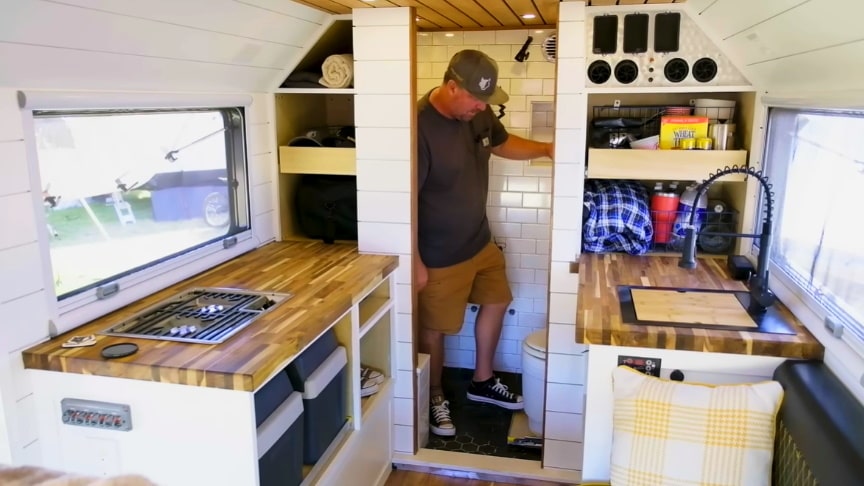 image: Tiny Home Tours
The kitchen is open with ample prep space, a two-burner stove, and a top-loading dual-sided fridge. The bathroom was thoughtfully designed with lightweight tile and a hidden compost toilet. Lining the walls is shiplap, and the ceiling is beautiful teak wood.
Advertisement
Durability isn't a question in this Hum-V tiny home as the interior is produced with all marine-grade material, and the exterior is 1/8 inch plate aluminum all the way around with Raptor liner paint for added protection.
The rear doors open to reveal a spacious storage compartment that houses various vehicle accessories, plus a ladder, a large spare tire, a propane tank, and more. The Hummer H1 is an automotive icon and is more than suitable for overlanding work.