The VoloCity air taxi from Volocopter GmbH German company will bypass urban streets to fly whisper-quiet and emission-free in the lower airspace. It is poised to transport passengers between key transportation hubs like train stations and airports.The VoloCity air taxi is an all-electric aircraft with the ability to vertically take off and land.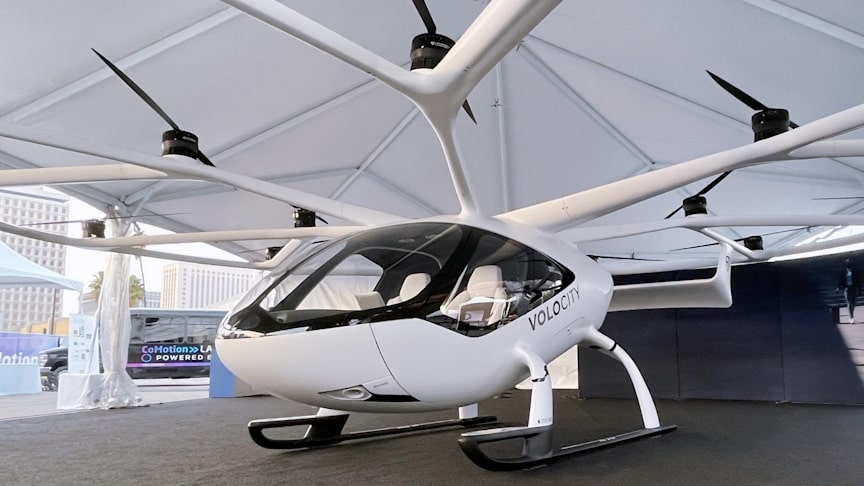 source-image: Volocopter
The VoloCity has 18 small fixed-pitched propellers and 18 electric motors on top the beam structure which keeps the aircraft noise to a minimum making a quiet and pleasant warm sound, according to the company, and hovering at 75 meters has a sound of only 65 dB(A). Flight control is made by varying the speed of each 18 propellers independently.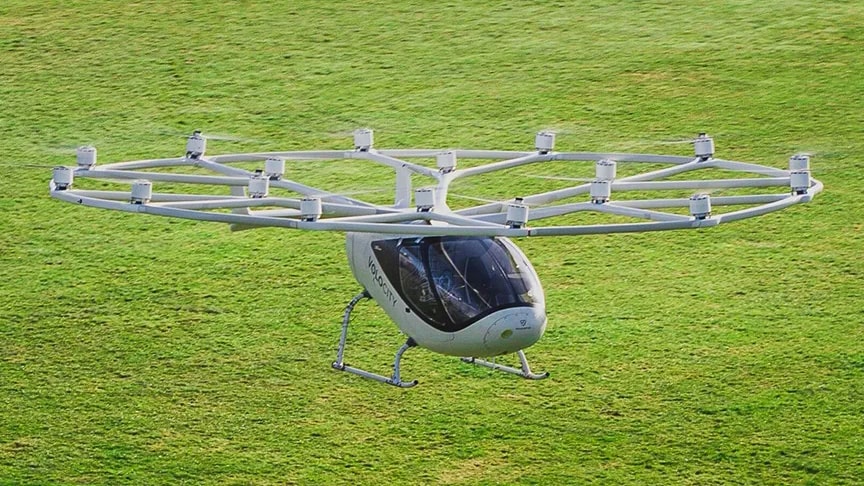 source-image: Volocopter
The eVTOL aircraft can fly at speeds 100 km/h with a range of 35 km. The batteries can be changed-out in about 5 minutes which drastically reduces turnaround times and allows for almost continuous service of the aircraft. VoloCity air taxis feature multiple redundant systems, making this aircraft virtually fail-safe. The rotors, electric motors, batteries, avionics, and display all have at least two replacements.
Advertisement
This actually exceeds the technical requirements and should give you the peace of mind to sit back, relax, and enjoy the view.Volocopter started flying back in 2011. The experience and knowledge we have gained from conducting over 1,000 test flights make us what we are today: one of the world's most advanced and safest air taxi operators.
In 2021, our first full-scale VoloCity prototype took its first flight, marking a significant milestone on our path to offering electric air taxi services.
This short clip is the culmination of all the hard work that went into getting our VoloCity air taxi off the ground. It was the first major step as we gear up for our commercial launch. Our ultimate goal? We want to start our electric air taxis services in Paris and Rome in 2024. And we hope you'll be there too, cheering us on from the sidelines – or perhaps even from inside one of our aircraft.