Australian company CopterPack just teased a second generation of its part-helicopter, part-jetpack design.CopterPack is an electric backpack helicopter with a self-levelling autopilot.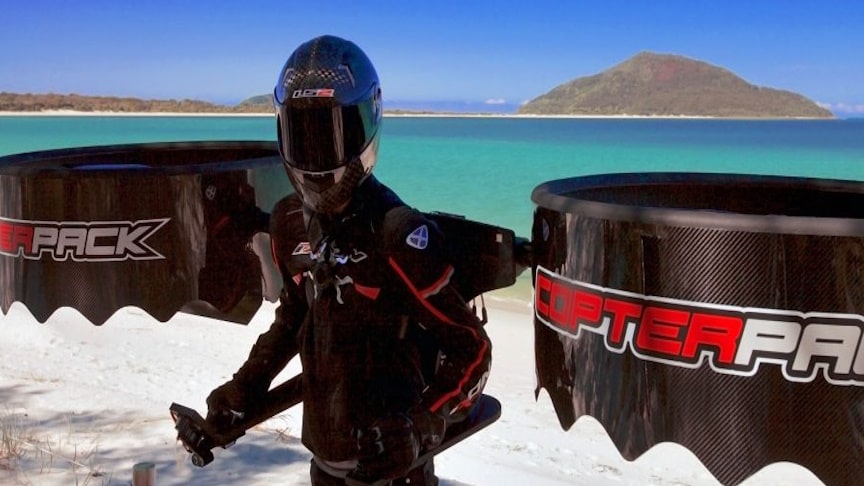 source-image: copterpack
CopterPack Gen 2 is essentially the newest all-electric backpack helicopter that comes equipped with a self-leveling autopilot system.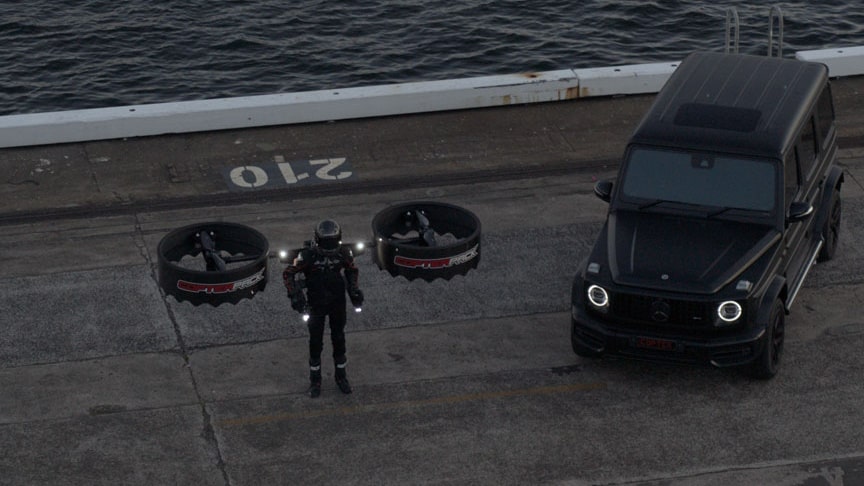 source-image: copterpack
The lightweight airframe is constructed from carbon fiber honeycomb.The aim is to create a personal aircraft that sets the benchmark for safety and performance.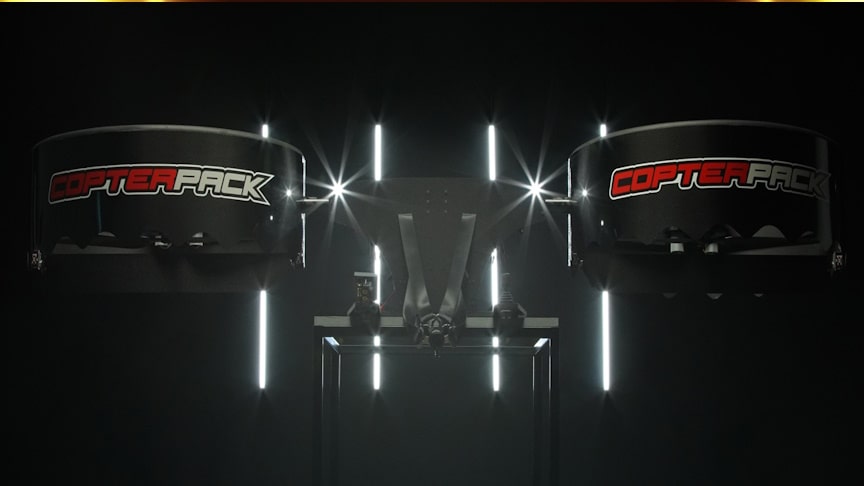 source-image: copterpack
The unique characteristic of CopterPack is that your body becomes part of the aircraft.CopterPack is currently in the development stage.
Advertisement
The recent tethered test of the second generation prototype enabled evaluation of the flight dynamics and aircraft stabilisation.The design itself appears to consist of two rotor blades on each side of the backpack worn by the pilot, while a helmet is essential for safety both on the ground and in the air.
Integrated LED lights ensure that the CopterPack can still be operated at night and everything appears to be controlled using two joystick-like devices. There's no word yet on pricing or availability.The aim for the final design is to attain the following characteristics: long flight times; ultra safe; high speed; and can fly up to 10,000 feet in altitude.