Hadrian X by FBR is the world's first mobile robotic blocklaying machine and system, capable of safely working outdoors in uncontrolled environments with speed and accuracy.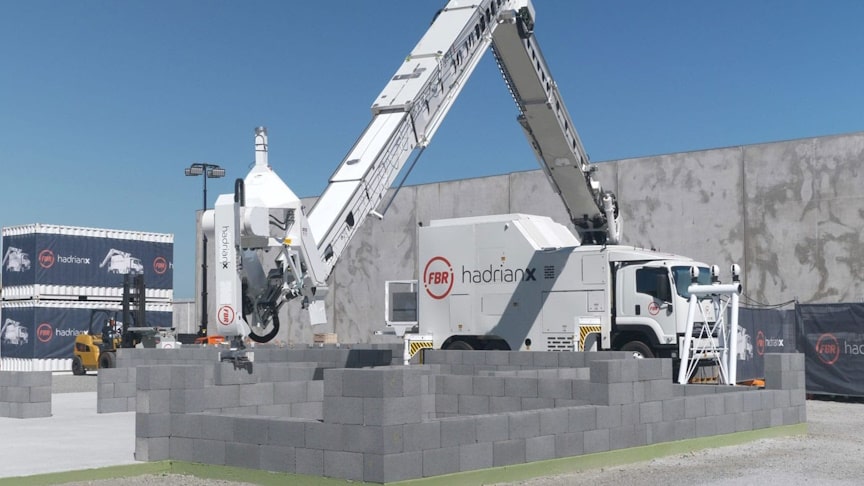 source.image: FBR
Hadrian X builds block structures from a 3D CAD model, producing far less waste than traditional construction methods while dramatically improving site safety.Hadrian X is capable of building the walls of a house in situ in as little as a day.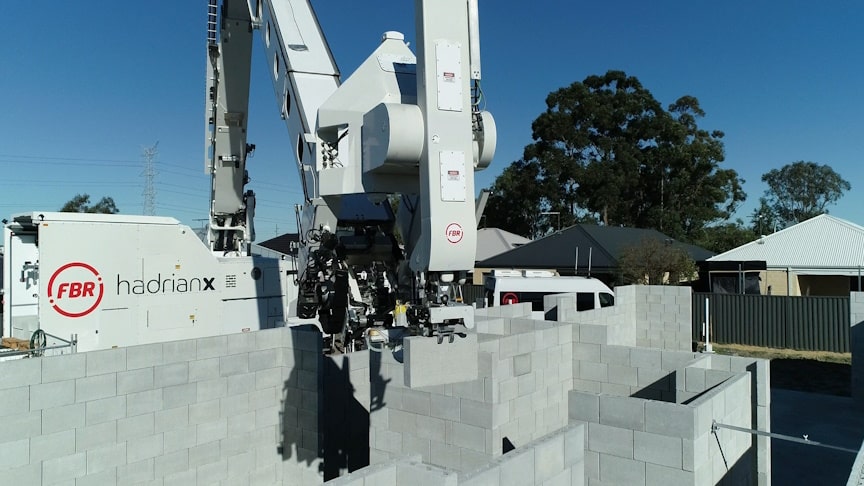 source.image: FBR
Unique optimisation software converts wall sketches into block positions, and minimises handling and waste of block products to improve efficiency of residential construction.FBR has been fine-tuning both the robot and the materials it works with, using specially designed blocks that interlock and are 12 times larger than a traditional brick.
Advertisement
The mortar used with these blocks has also been specially designed for use with the robot and will dry in 45 minutes, compared to 1-2 days for traditional mortar. The Hadrian X can lay 200 of these blocks in an hour, and FBR is aiming to increase this further.
The robot uses a 30-meter boom which delivers the bricks to the layhead, and it can also cut, grind, mill, and route the bricks to fit. The bricks need to be manually loaded onto the robot, after which it can run autonomously. And thanks to its telescopic arm, it can also build curved walls and lay bricks around corners.FBR previously suggested that Hadrian X would be offered for purchase with a price tag of $2 million.