At ZAPATA, we believe in a world with safe, clean, pleasant, and affordable airborne individual transport.Meet Airscooter – the world's most advanced personal flying machine.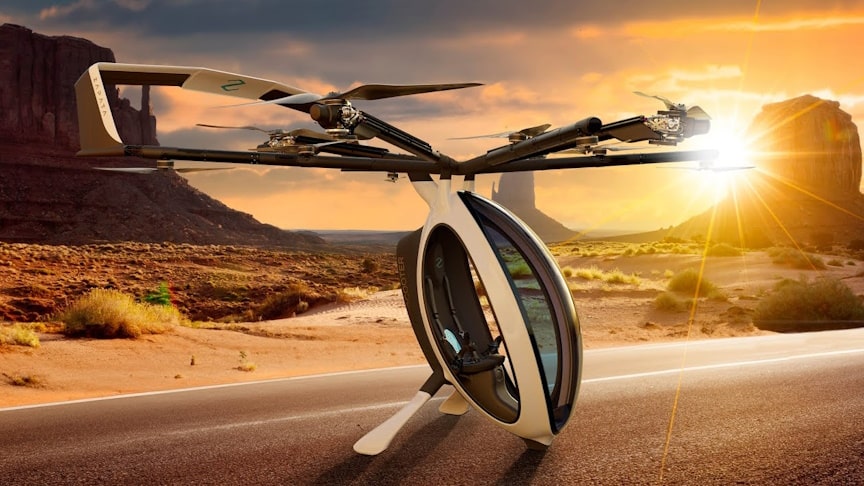 Thanks to its hybrid powertrain and sustainable fuel, the AirScooter carbon footprint is comparable to a passenger car.Computer-assisted "fly by wire" controls ensure the highest degree of safety while requiring minimal training.
It's a scooter that flies, offering convenient and fast transportation for the pilot and some cargo without as much as the need for a pilot's license.Thanks to its patented hybrid-electric propulsion system, AirScooter offers a longer flight time than any other VTOL in the market.
Advertisement
The AirScooter is an egg-shaped machine of very compact dimensions – 340 cm x 340 cm x 256 cm, to be more exact.The maximum payload is at 120 kilos, and since it is hybrid-electric, the petrol tank can carry up to 18.9 liters.
It features a fixed tricycle strut landing gear and six rotors arranged in pinwheel formation on top.By choosing the AirScooter, you not only elevate your personal transportation experience but also contribute to a cleaner and greener future.