Saw your logs into boards and beams using your chainsaw and ladder. With the Norwood PortaMill , your chain saw and your household ladder, you'll be able to start making accurate, smooth dimensional lumber, from 2 x 4s to 6 x 6s.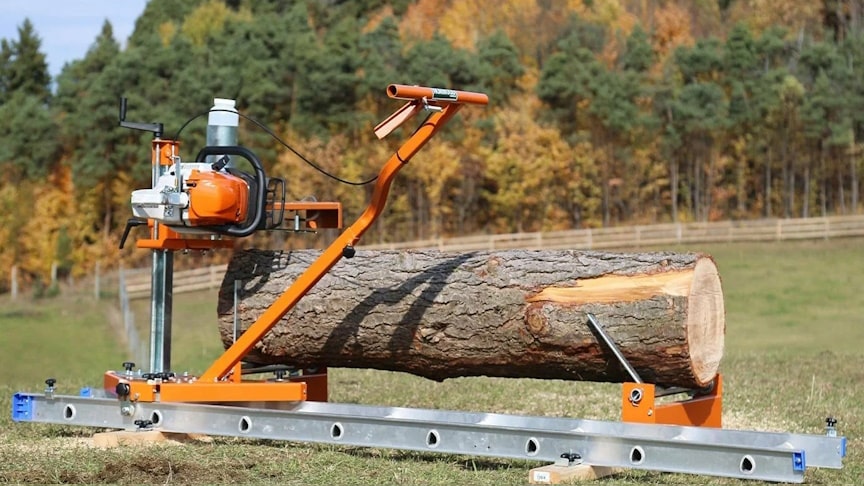 source.image: Norwood Portable Sawmills
The Norwood PortaMill PM14 makes it easy to mill logs up to 14″ (36 cm) in diameter into valuable lumber using your chainsaw and extension ladder.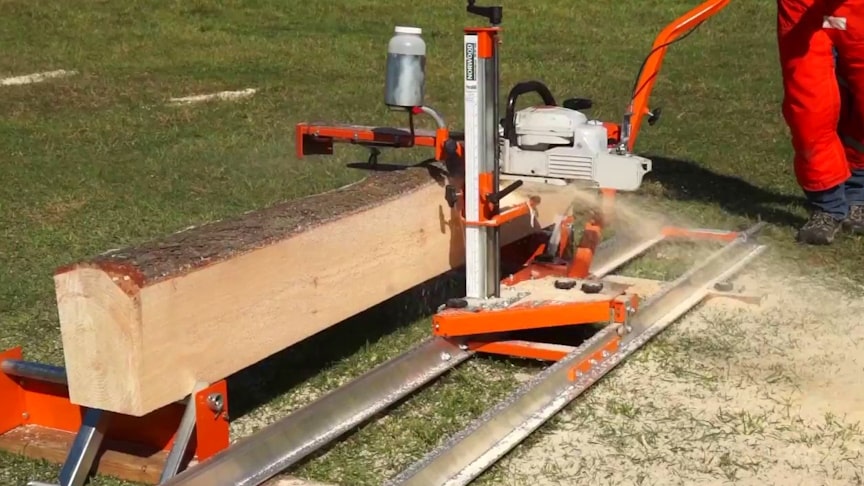 source.image: Norwood Portable Sawmills
The patented PortaMill is the only tool that transforms your chainsaw into a machine that functions like a real sawmill.You can raise and lower the sawhead to adjust the depth of cut.You guide the carriage and sawhead through the cut.
Advertisement
The PortaMill also features a unique and patented throttle actuator so you can safely and comfortably engage the throttle from the operator station. The machine: Norwood PortaMill PM14, the price of this machine is around $999.00.
Super portable, the PortaMill is the perfect sawmilling solution for very remote locations or for your occasional sawing needs. Its adjustable blade height and depth of cut provide unmatched precision, ensuring boards of consistent thickness every time.The PM14 features a quick-connect/disconnect system, making assembly and disassembly a breeze. Spend less time on setup and more time on sawmilling.