The EV-1 by Newron Motors is a striking concept of a high-end motorcycle with a body that's crafted entirely from wood. The future is electric.In absolute silence, the Newron EV-1 motorcycle lets you revel in the open road. With nearly 300 km (180 mi) of range, the EV-1 will take you further than any other electric motorcycle on the market today.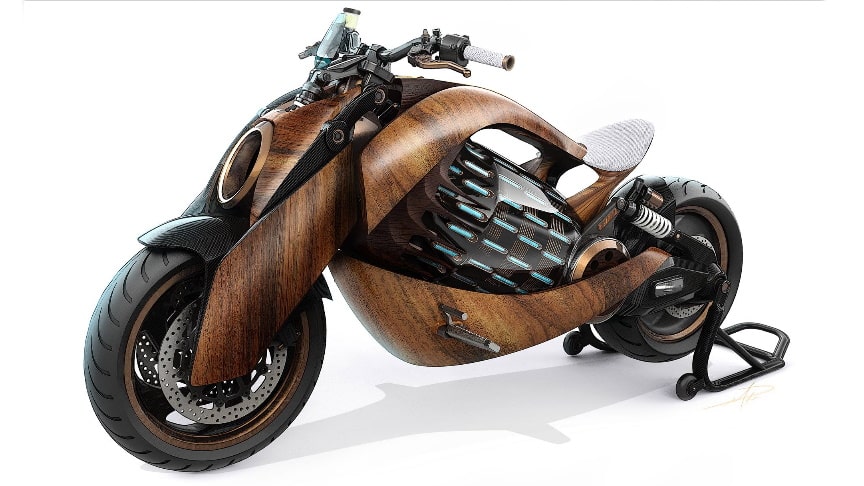 With its low seat height, comfortable riding position and high-end suspensions, you will travel between two dreams in a Pullman fashionable way. Its driver's assistance will make you enjoy the trip. The exoskeleton chassis is linking the front-end to the rear-end through a structural battery.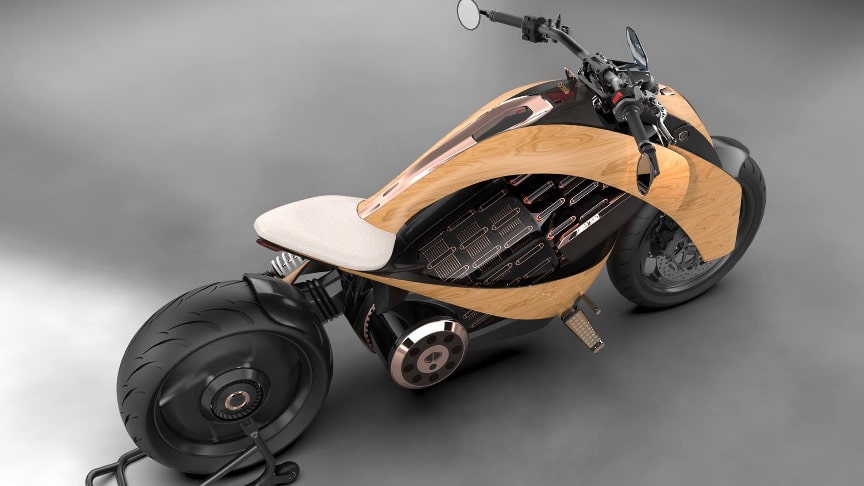 A 350 V high voltage and a high-power density battery pack offer an autonomy and enough power to drive up to 300 km in city mode and up to 220 km on highways/interstates. The Battery Pack is a structural part of the chassis. Its design offers offers extraordinary ease of maintenance, upgrades and materials recovery, making the EV-1 a sustainable vehicle that will last for ages.
The ultra-light carbon fiber rims improve the EV-1's agility and overall handling because of its substantial reduced weight.The CCS plug charges 80 % of the battery in 40 min when plugged into a DC fast charge station. The standard 3 kW On Board Charger with option to 7 kW allows chargind in 5 h or 2h30 with 7 kW) at home or power station equipped with a IEC Type 2 plug.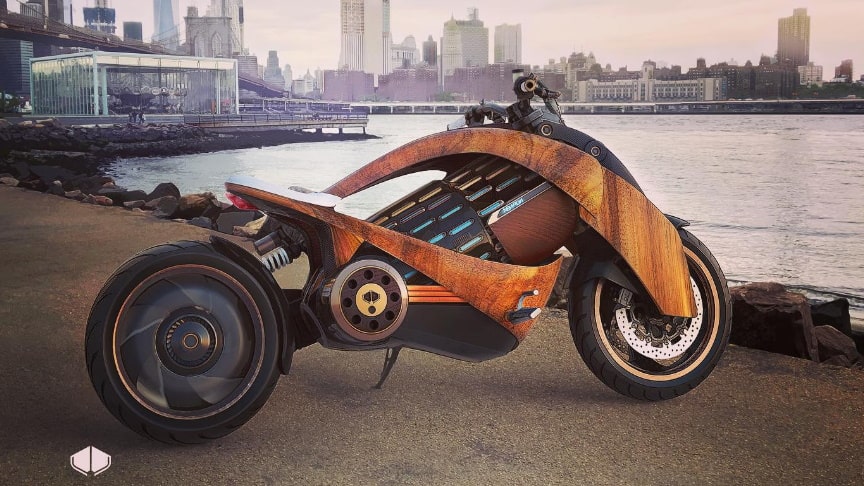 Newron Motors wants to bring the idea of being one with your motorcycle in total silence. It is equipped with advanced technology that will asses rider's destination to ensure there's enough power to get there and back.The bike is powered by a 75 kw motor and boasts a 0-100 km/h time of 3 seconds.
'as the world evolves, so do we. we are constantly seeking new ways to enhance our technical and design offering to bring magic to the road and to the people. our team has successfully built our second prototype and is en route to creating a customizable, exclusive, high-end motorcycle for the true connoisseurs who are seeking for a new experience and assets.'