The FARADAY FUTURE Designed by Daniel Pokorny concept autonomus semi truck is to visualize potential future of truck transportation.The Autonomous semi trailer truck uses space instead of cabin to reduce air drag and improve truck aerodynamics
Whole truck with trailer is designed for drafting with another trucks which also decrease air drag on highways.All of this helps to safe energy from battery so the truck can drive for longer distance without stopping. Heavy truck is always difficult to stop but Faraday Future truck is equipped with smart active brake system using hydraulic flaps and air. Similar system used in airplanes or supercars.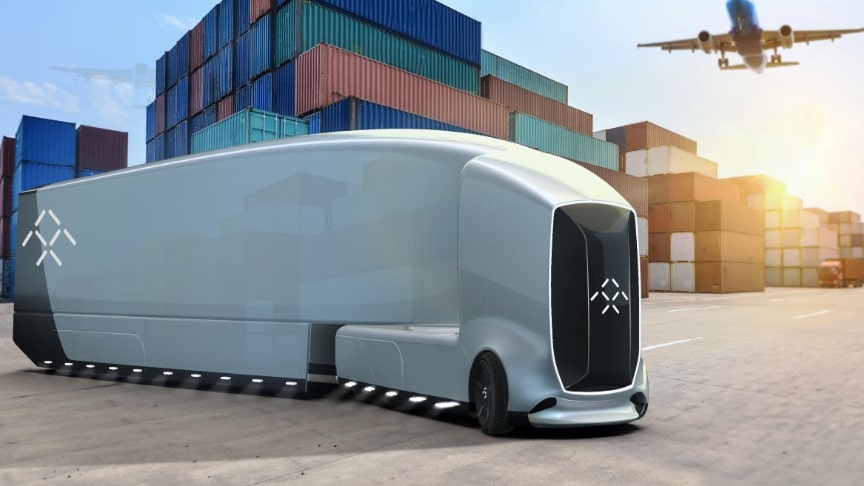 Powered by artificial intelligence, the trucks have level-5 autonomy, requiring no humans to drive, to control and to regulate the vehicle when it's on the roads.There are hydraulic active aero flaps, which help with braking and turning of high tonnage truck.
Advertisement
Flaps inside would cover the holes, so the air does not come through, and flaps on truck's sides help with turning.The truck's AI works as a hive-mind too, allowing multiple trucks to cooperate together for better efficiency.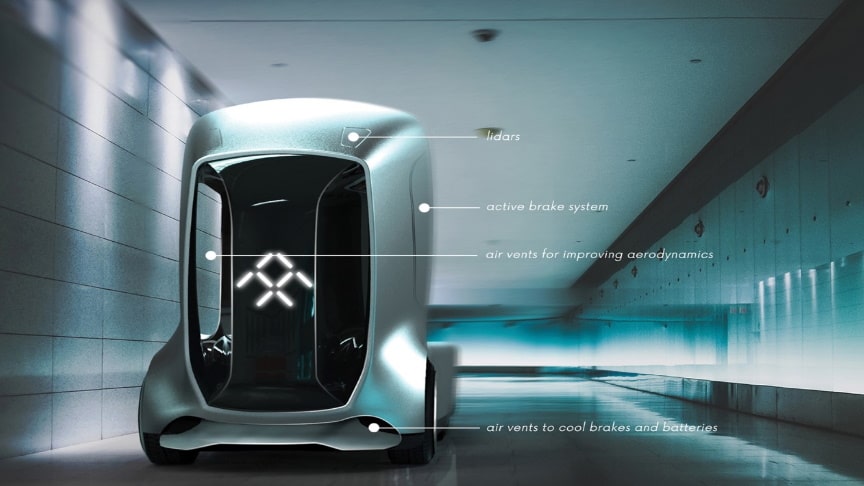 With an AI at the helm, the system can easily control each semi-truck to haul cargo, perform sophisticated maneuvers, and drive in a single file. In the middle of the cabin, there's a LED projecting system that allows the truck to communicate with outside world.
The future of long-haul trucking looks very bright indeed. Every year, we're seeing the race for autonomous vehicles become closer and closer as companies vie to introduce the next big thing to market. Every concept truck is a study in balancing people transportation with cargo carrying, towing and/or off-road needs.
Other technologies that are sure to save money and time are self-repairing concepts, zero emission and electric powertrains, and more aerodynamic and unorthodox exterior designs that will make these vehicles faster and safer.