XTI Aircraft partners with VerdeGo Aero on the Hybrid-Electric VTOL TriFan 200 cargo-logistics drone.VerdeGo Aero's diesel Jet-A hybrid systems offer the lowest operating cost and largest mission flexibility for next-generation electric aircraft.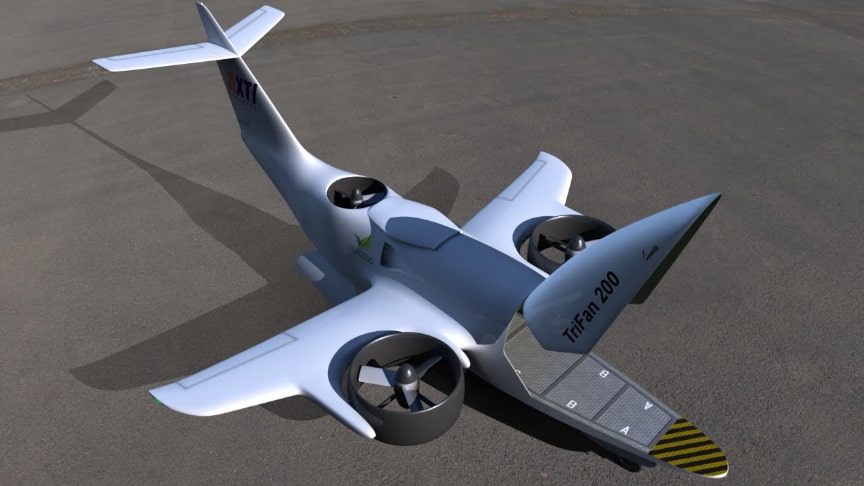 The company made aviation history in August when it successfully performed the first test runs of its Iron Bird prototype generator system, and last week, completed initial tests to validate the system at output levels above 150kW.XTI Aircraft, a leader in next-generation VTOL aircraft, is developing the TriFan 200, a configuration similar to its larger TriFan 600 VTOL passenger aircraft already under development.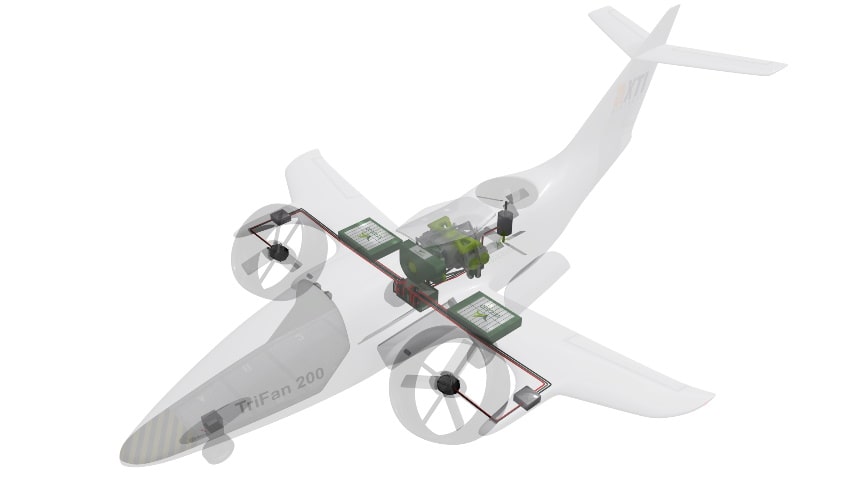 Combining VerdeGo's highly efficient 180KW generator with VerdeGo's high-power battery pack, enables aircraft like the TriFan 200 to operate profitably for fleet operators.The high efficiency of VerdeGo's diesel hybrid generators is instrumental in reducing emissions and fuel burn by 35% when compared to conventional turbine powertrains.
Advertisement
While also reducing overall direct operating cost by 40%. Utilizing globally available Jet-A fuel means no new infrastructure is necessary, and aircraft utilizing VerdeGo's hybrid systems are ready for the biofuel Jet-A substitutes now under development.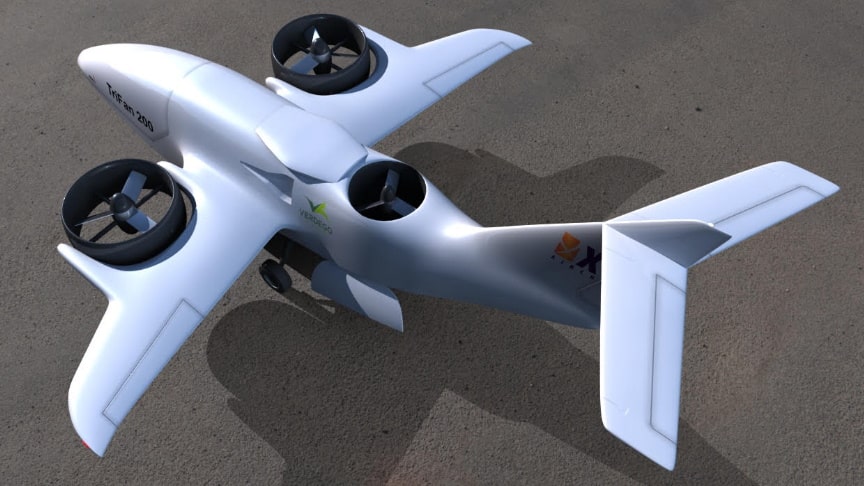 The autonomous TriFan 200 VTOL is expected to be capable of carrying up to 500 pounds of cargo with a range of greater than 200 NM.
The TriFan 200 will rapidly connect global air cargo hubs with distribution points throughout major cities, reducing the need for ground transportation of urgent deliveries. In addition to express shipping, the TriFan 200 is also applicable to longer-range transportation in remote locations without infrastructure.
"The TriFan 200 aircraft will open up a significant new market for XTI to address the needs of cargo and logistics operators globally. We are excited to be partnered with VerdeGo to leverage their experience with hybrid powertrains combined with our experience from the TriFan 600 program to create an efficient, economical, profitable VTOL aircraft for fleet operators worldwide," said Robert LaBelle, CEO, XTI Aircraft.