Effie is a new domestic appliance that irons your clothes for you. Just hang your clothes up straight from the washing machine.effie iron is the world's first domestic automated ironing machine. the design functions as an iron, steamer as well as a drying.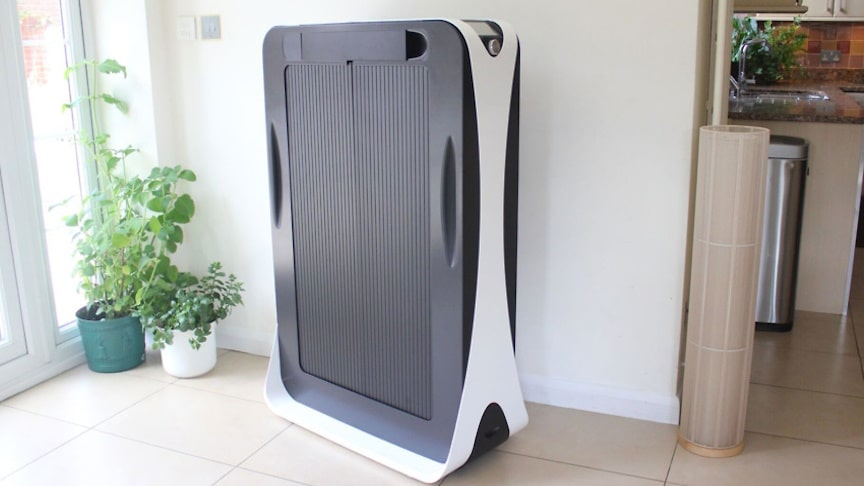 source/image: effie
Effie can dry and iron 12 separate pieces of clothing at once. She's a doddle to use, too. First, grab your wet, wrinkly clothes from the washing machine. Next hang them up on hangers, as you would if they were already ironed, and add them individually to Effie's pull-out rail.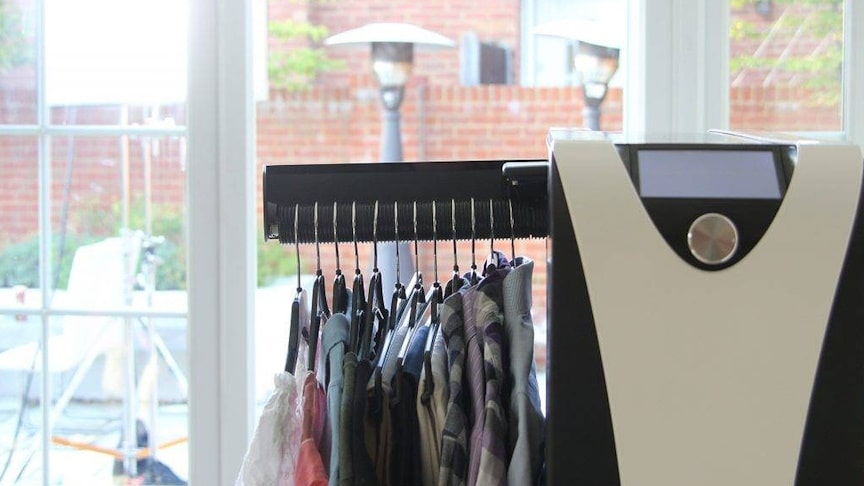 source/image: effie
Eggie can iron up to 12 different items of clothing at any one time.The machine is a little large, but it is transportable, so it can be easily wheeled away into a corner or stored elsewhere when not in use.
Advertisement
Effie can handle all sorts of fabrics, from delicate silk, through to polyester, viscose, cotton and denim. The garments are treated with a patent pending pressing system that contacts your clothes to remove the wrinkles.
It uses a perfect combination of heat and steam to ensure that it does not burn or damage your clothes, but still leaves them creaseless and ready to wear.The machine was invented by engineers Rohan Kamdar and Trevor Kerth, who spent two years and created 40 prototypes before the current Effie was born.