Bugatti Audacieux which is French for Audacious motorbike developed by designer Anay Kshirsagar, by taking key attributes from a Bugatti.The conceptual Bugatti Audacieux has been created by India-based industrial designer Anay Kshirsagar as a transportation solution that imagines a high-end automotive collaboration.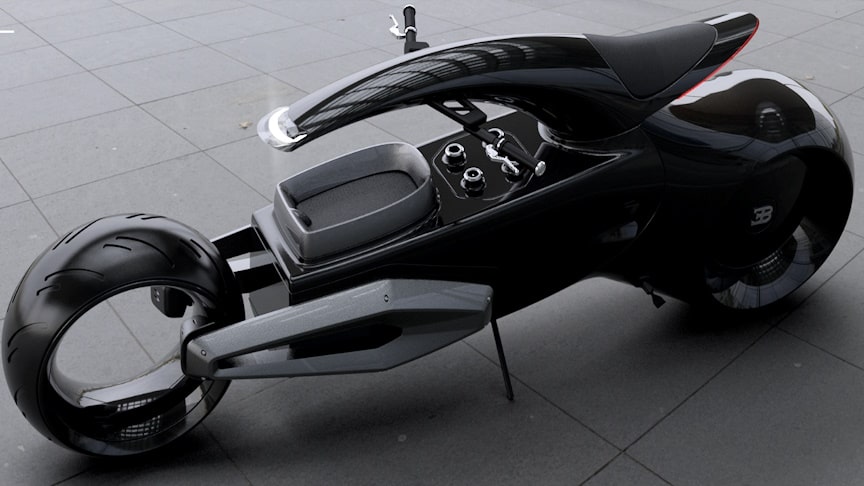 source-image: Anay Kshirsagar
Anay Kshirsagar shows with his design drawing "Audacieux", what a Bugatti motorcycle could look like. At first glance, the concept bike catches the eye with its very futuristic look.The design of the Bugatti motorcycle looks very futuristic.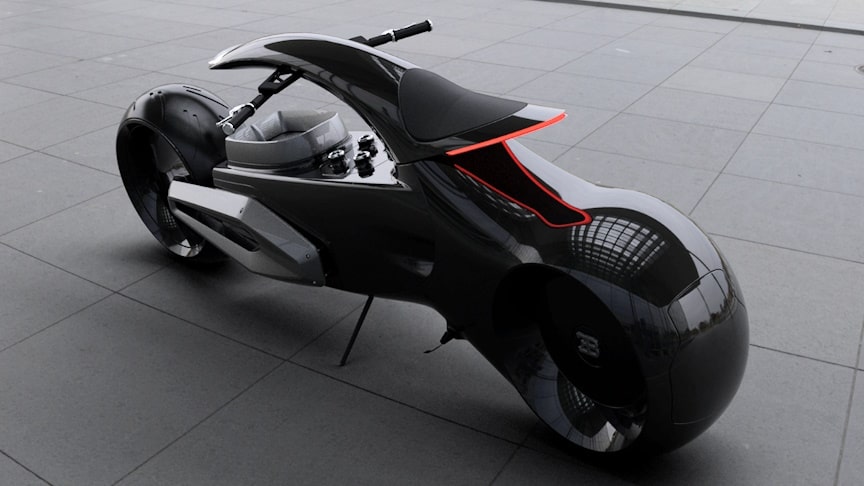 source-image: Anay Kshirsagar
Otherwise nothing is really known about the Audacieux in terms of technical details. Apparently, however, Kshirsaga provided an electric drive.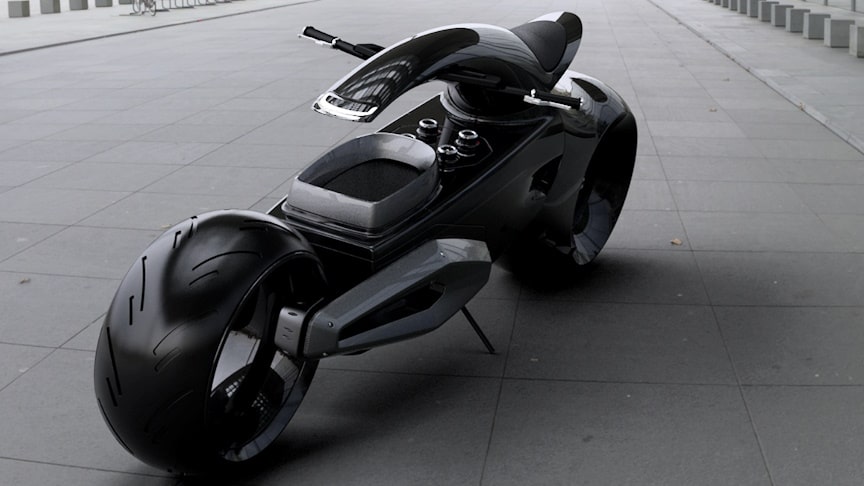 source-image: Anay Kshirsagar
The bike features a two-tone paint job along with a hubless wheel design that further enhances the futuristic aesthetic of the ride on the road.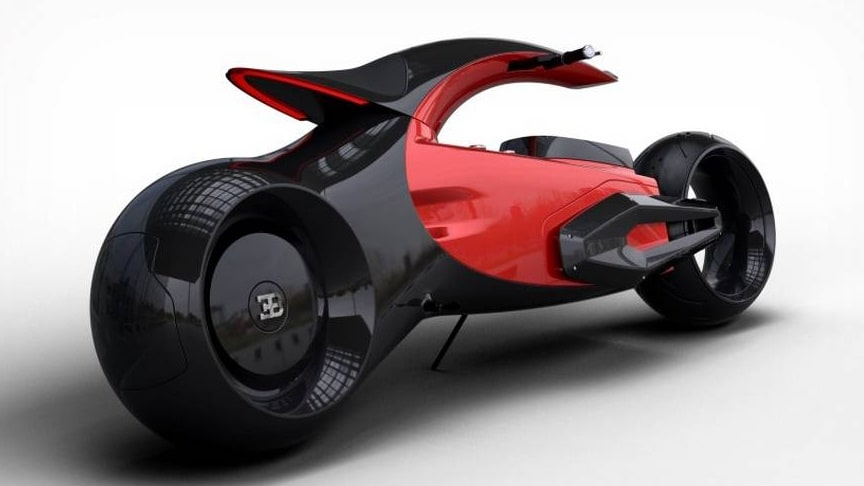 source.image: Anay Kshirsagar
Among them are the trademark C-shaped design evident in the Veyron and Chiron and the horseshoe grille, a bugatti trademark since the very beginning.The rider sits of the arch, which has handlebars jutting out. The end of the arch features and LED headlight.
Advertisement
The rear, on the other hand, seems to use a hardtail design. For visibility, the bike features a stylish rear LED taillight that reflects on the rear wheel fender.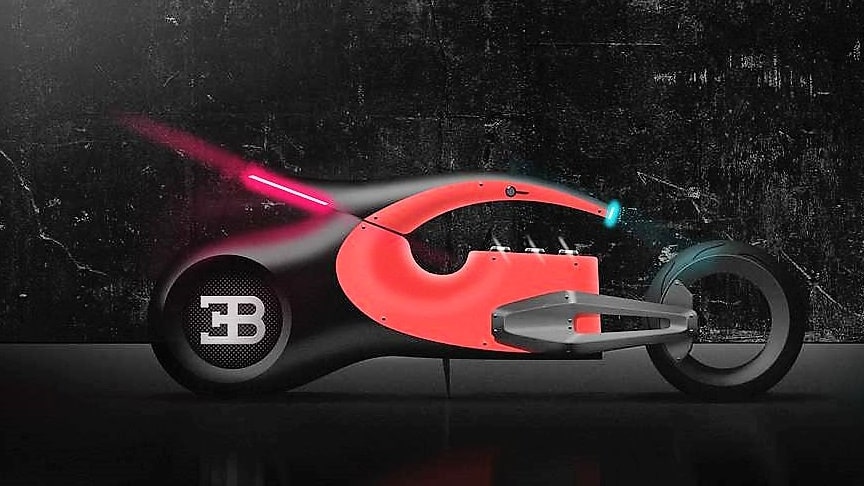 source-image: Anay Kshirsagar
"Retaining the bold 'features that makes it a Bugatti. To take minimum but effective number of elements is important. The vehicle should not loose its own identity by taking too many cues from the older models. And at some it time it should retain the heritage by having very few strong elements from the older models. A perfect balance of both is essential."