This unique Doosan Infracore's concept excavator creates new trends in the industry's design field and challenges the traditional appearance of heavy machinery. The futuristic excavator also received the Best of the Best Award at a Global Design Awards.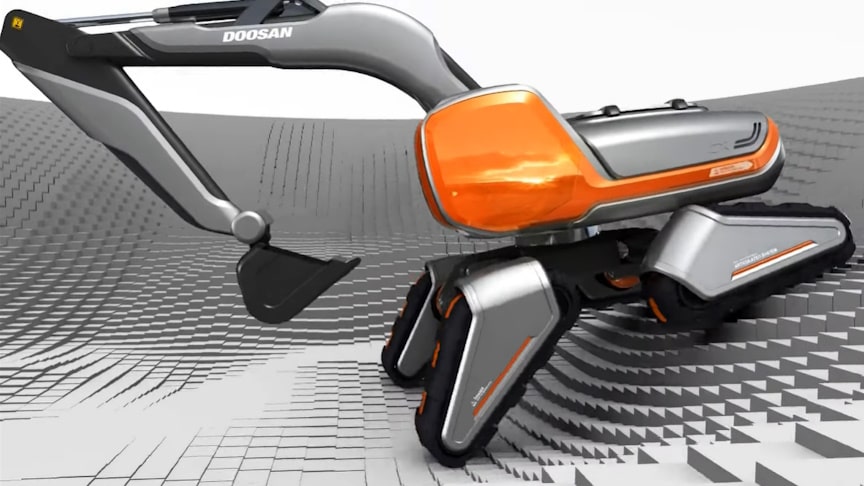 source-image: DEVELON
At the heart of the body is a hybrid power system reducing emissions, fuel costs and noise. The cabin can be extended forward to provide improved visibility for the driver while the rear counterweight extends to maintain stability and increase lifting performance.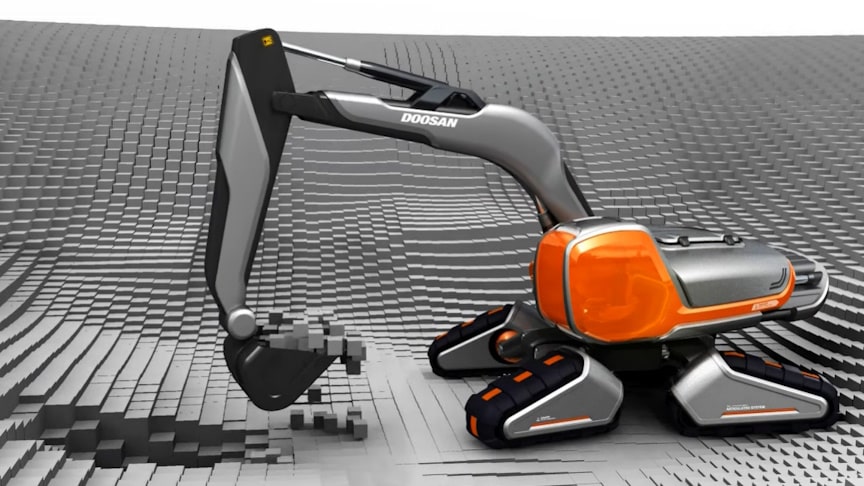 source-image: DEVELON
Within the cabin, all the controls are integrated into the seat with Hyper-emotional digital technology and a haptic control panel displaying all the vital information on a transparent screen, allowing the operator to maintain focus on the surroundings.
Advertisement
The intelligent glazing changes colour and transparency depending on the exterior weather conditions while various sensors and cameras around the body allow a 360 degree view for the operator.
The undercarriage design incorporates four swing arms to which an independent tracked assembly is attached using an articulating joint to provide greater manoeuvrability while offering great stability on the most uneven ground. Intelligent independent suspension provides a smooth ride for the operator while reducing vibration.