Designed by Stephan Henrich,The INFINITY beach and city cruiser is driven by a revolutionary monotyre-clip chain construction that forms automatically a temporary rim in the wheel area and a dented beltdrive in the bikes center area.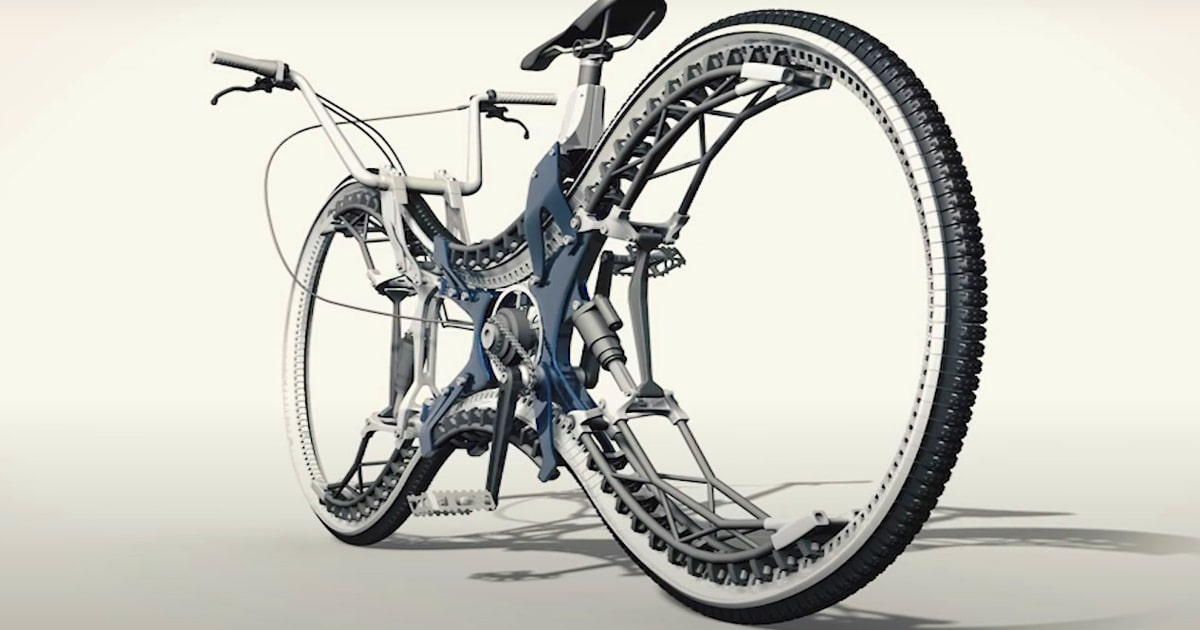 This monotyre is propulsed by a central dented wheel getting its force by a crank over a short chain and a 8-speed gearbox.This combination makes an "allwheel-drive" possible.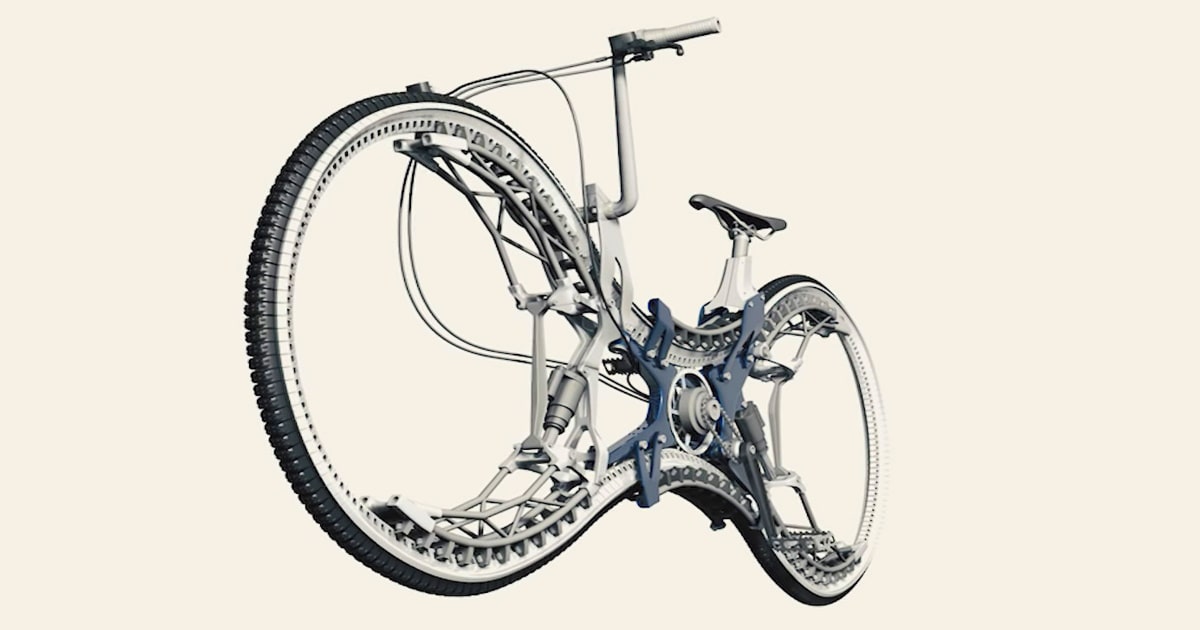 It's shaped like the infinity symbol because, instead of having two separate wheels, it has just one, dented in the middle in the shape of the number eight.The bike also has both front and rear independent suspension systems.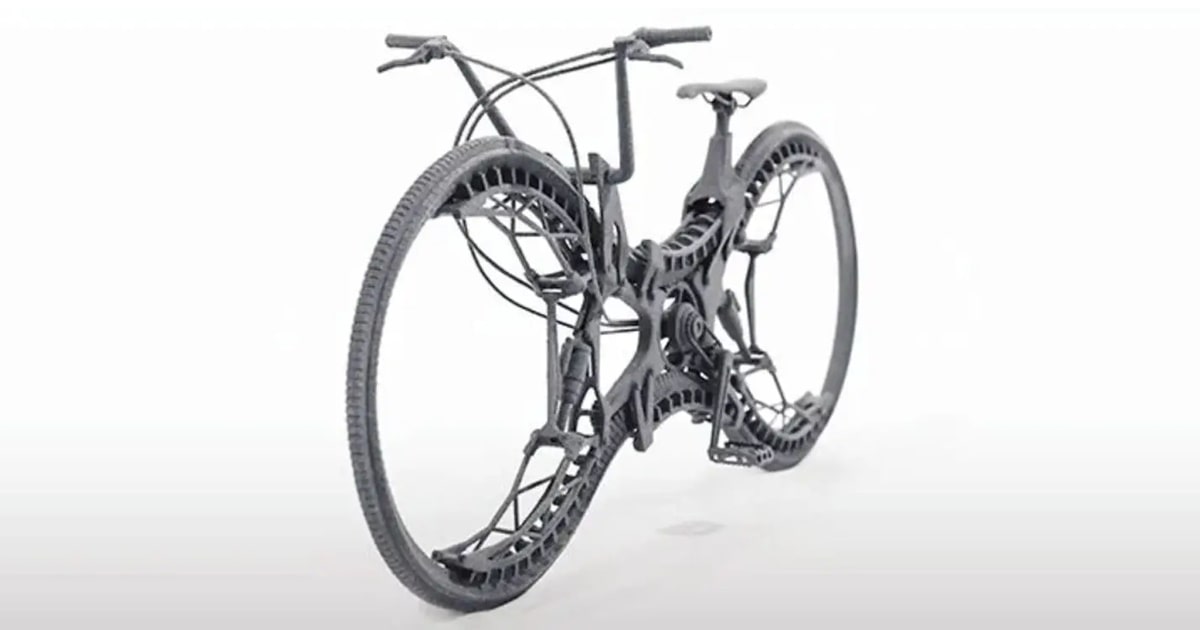 The tyreguide ra-ils in the wheel areas are fully suspended parallelogram to maintain the rim guidance.A central chain wheel, driven by an offset bottom bracket, if you will, drives the 'tooth bed' at the interior of the rim area. A centrally positioned, fixed "frame" houses the chain wheel, with four linkage arms extending off this – two fore, and two aft.
Advertisement
These provide support for the belt drive, given the name 'tyre guide rails'.The Infinity Bike isn't yet a rideable bicycle, existing only as a 3D Printed model, and of course inside the mind of its creator, Stephan Henrich.Video by: SINTRATEC
The Sintratec technology turns the wildest concepts into a tangible reality – such like this model of a beach and city cruiser with an all-wheel drive. Check out Stephan Henrich's latest project, a fully 3D printed sneaker!