The Sikorsky Pave Hawk is a four-blade, twin-engine, medium-lift utility military helicopter manufactured by Sikorsky Aircraft.The Pave Hawk is a modified Black Hawk helicopter owned and operated by the United States Air Force. It's meant for combat search and rescue.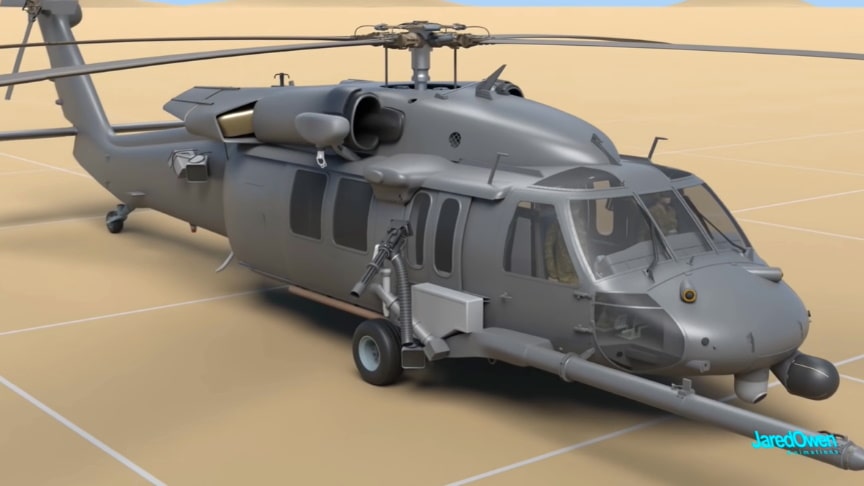 image: Jared Owen
It usually has a crew of 4: pilot, co-pilot, and 2 Special Missions Aviators. Main parts of the helicopter include rotors, fuselage, cockpit, cabin, tail, stabilator, and the tail rotors at the very end.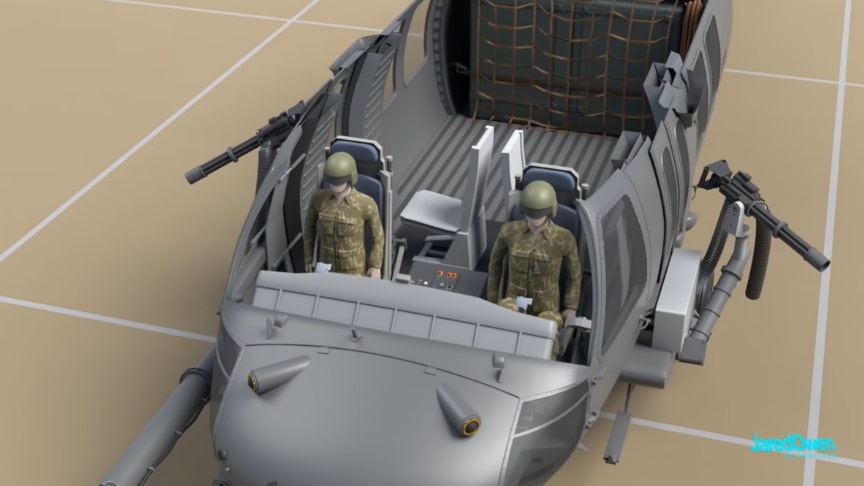 image: Jared Owen
Refueling the helicopter can done in the air by using the re-fueling probe on the front right side. The there are two guns on the side – it's called a GAU 2 Mini gun.
Advertisement
Pave Hawk combat enhancements include a radar warning receiver, infrared jammer and a flare/chaff countermeasure dispensing system. HH-60G rescue equipment includes a hoist capable of lifting a 600-pound (270 kg) load from a hover height of 200 feet (60 m), and a personnel locating system.
The helicopter is powered by two Turboshaft Engines and the Auxiliary Power Unit (APU). Moving the helicopter is done with the controls inside of the helicopter: the Collective, the Cyclic and the Tail Rotor pedals. The Pave can also be folded up and fit inside of a larger plane for transportation.