Exvia motorhome concept designed by Ian Nisbett is an overland multi-purpose luxury motorhome. Primarily designed for desert environments, Exvia is built on a military grade Sisu 10×10 platform.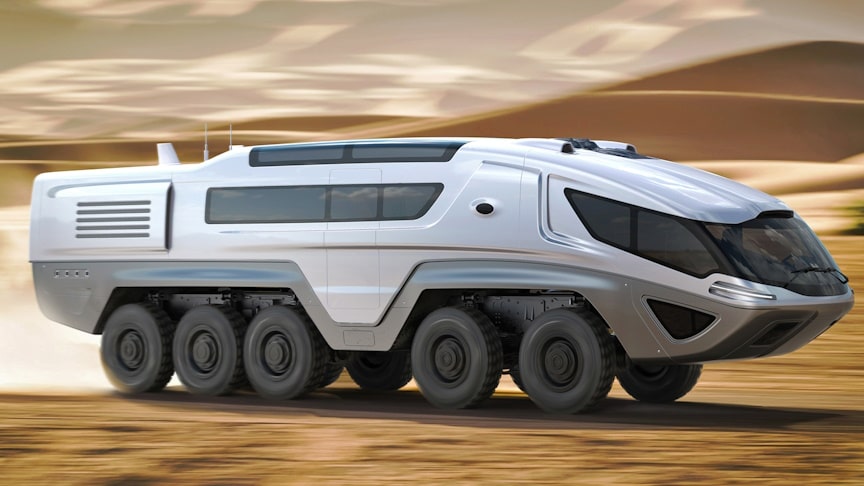 source-image: Ian Nisbett
The luxurious, air conditioned interior houses a forward driving and observation cockpit and the central lounge and sleeping cabins housed below the glass roof.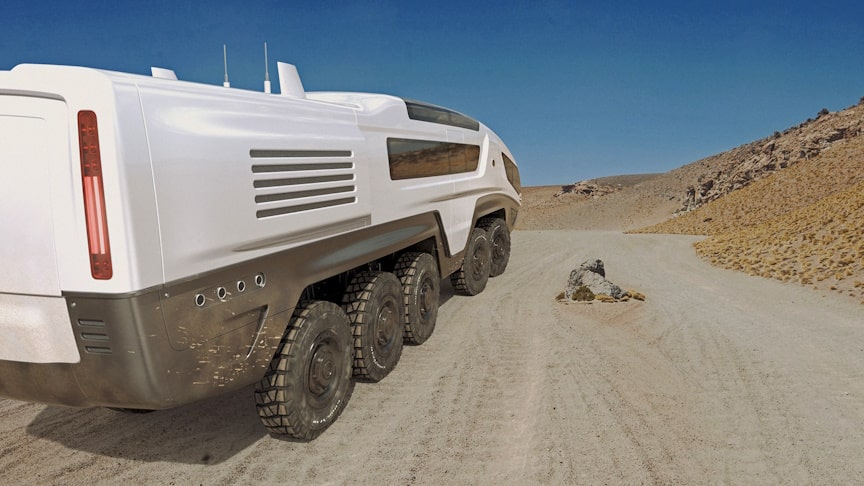 source-image: Ian Nisbett
The aft technical section accommodates a fully equipped workshop and a selection of quads bikes and off road motorbikes.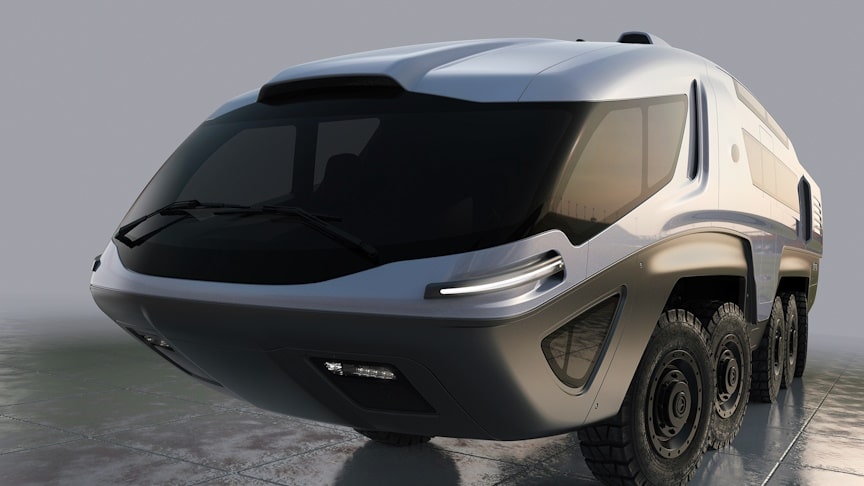 source-image: Ian Nisbett
The front of the vehicle there is an observation cockpit, meaning it's large enough to accommodate more than just two folks.
Advertisement
Towards the rear there is the central living space where the kitchen and dining features are installed, also theentertainment options, and any other furnishings are installed too.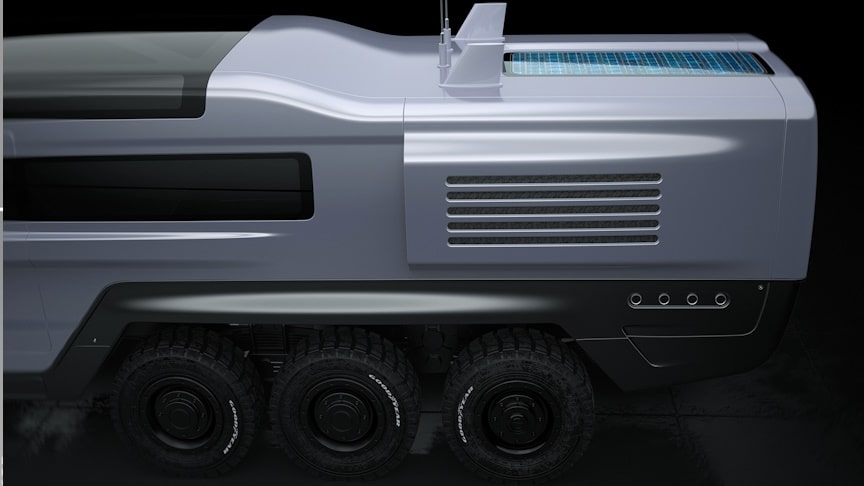 source-image: Ian Nisbett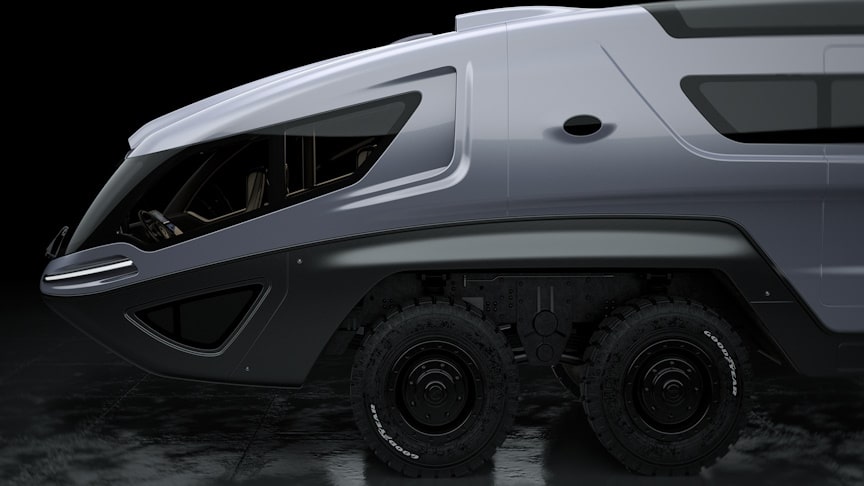 source-image: Ian Nisbett
This is the main feature to be used in sightseeing, and the body includes a few windows for that as well. From front to rear, the body appears to be completed from almost one piece.For now, this design remains only a rendering, but the future motorhome industry could very well reveal vehicles like these.