Meet the VKTOR Autonomous Farming Vehicle designed by Alessandro Pennese. The project focuses on the design of an autonomous electric vehicle system for managing a farm and its logistical organization, with the aim of increasing efficiency and productivity, reducing operating costs and improving crop quality. In addition, the project aims to replace manual labor with machine labor, improving employees' working conditions and increasing safety on the farm.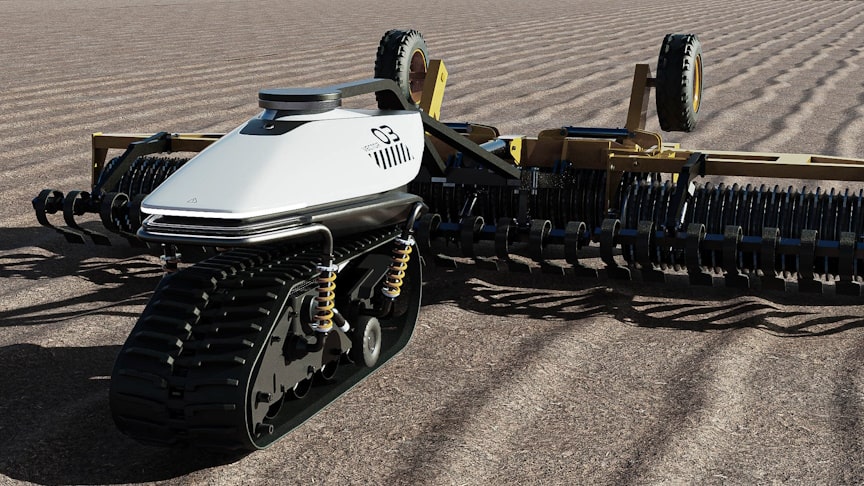 source-image: Alessandro Pennese
The vector, so called because it serves as a means of transport for agricultural machinery and products, is equipped with a single central track moved by a wheel motor.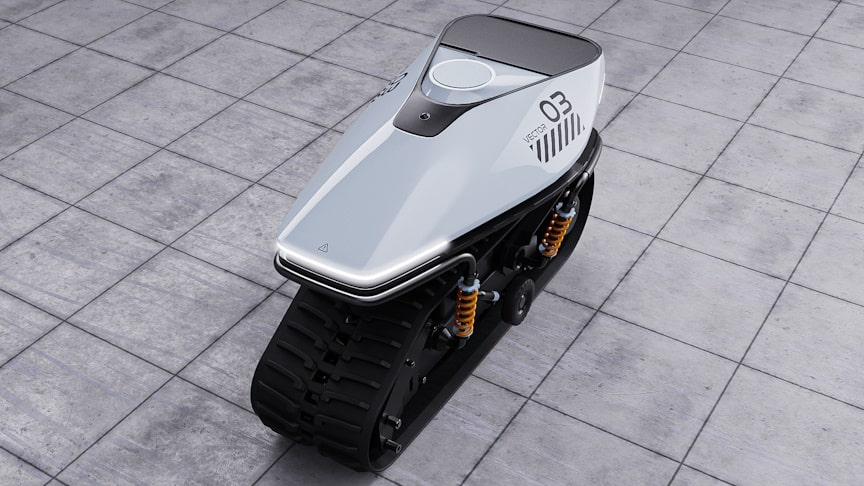 source-image: Alessandro Pennese
The vector is capable of hooking up and transporting, throughout the field and farm space, machinery of different weights and sizes, taking advantage of the ability to couple and work individually or in synchrony with identical modules.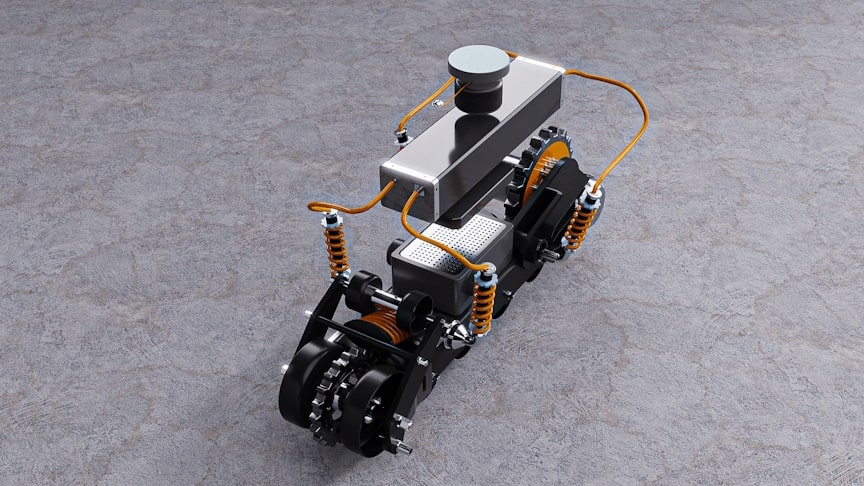 source-image: Alessandro Pennese
The track offers advantages over the wheel: it reduces pressure on the ground and, on deformable and poorly compacted surfaces, it increases grip.Tracked vehicles generally have greater mobility than those with tires on rough terrain, as they reduce jolting by passing over smaller obstacles. In addition, tracks are more durable than tires in that they cannot burst or be punctured.
Advertisement
The Drive Wheel (Pinion) consists of a motor wheel.At the opposite end of the track is a wheel on which no the motor wheel (Idler Wheel) acts on.The idler wheel is connected to the track tensioning mechanism (Tensioning roller that serves to keep the track under tension in the less tensioned section).read more: Alessandro Pennese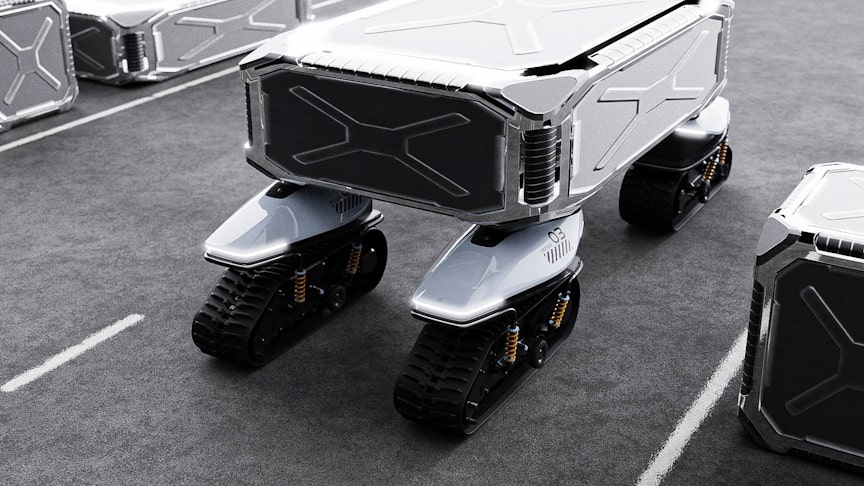 source-image: Alessandro Pennese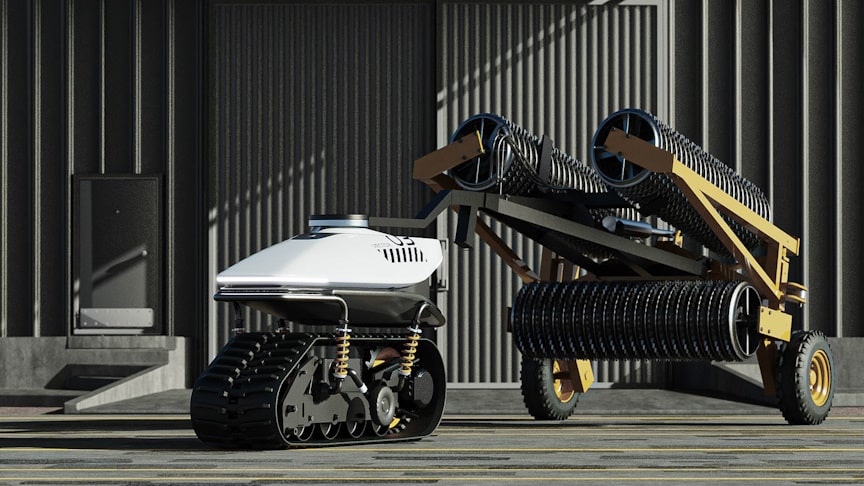 source-image: Alessandro Pennese
In the central portion is the Rolling train to support the track throughout the area that touches the ground.The modules transport the devices in the fields. Whether the Vktor is used as a single module or as two or four coupled modules depends on the size and weight of the tool attached to it, as well as the autonomy required to get the job done.