Hyundai is betting big on hydrogen technology with the Korean company showing the 'Trailer Drone' concept, a fuel-cell-powered container transportation system that's capable of operating fully autonomously, with a double e-Bogie configuration.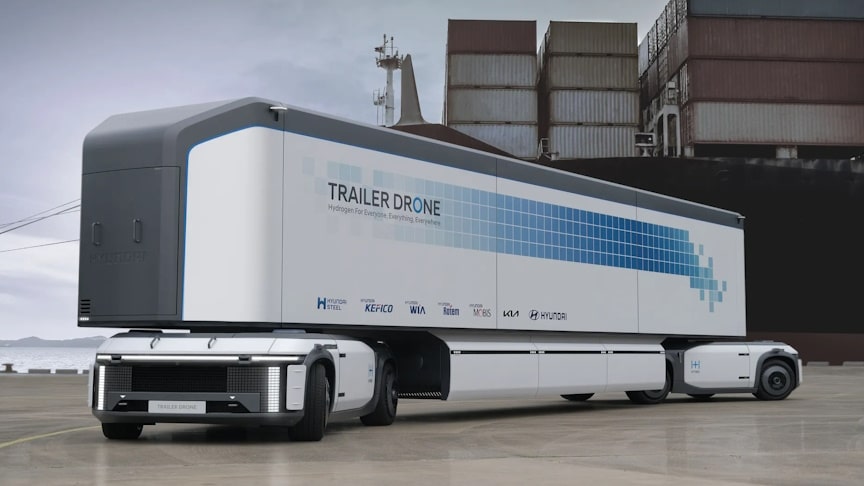 source-image: hyundai
Trailer Drone is a hydrogen-powered container transportation system capable of operating fully autonomously. With the number of intelligently packaged hydrogen tanks tailored to the journey profile, the flexible and efficient Trailer Drone ensures more than 1,000 km of sufficient range from a single charge, comparable to existing container transportation systems.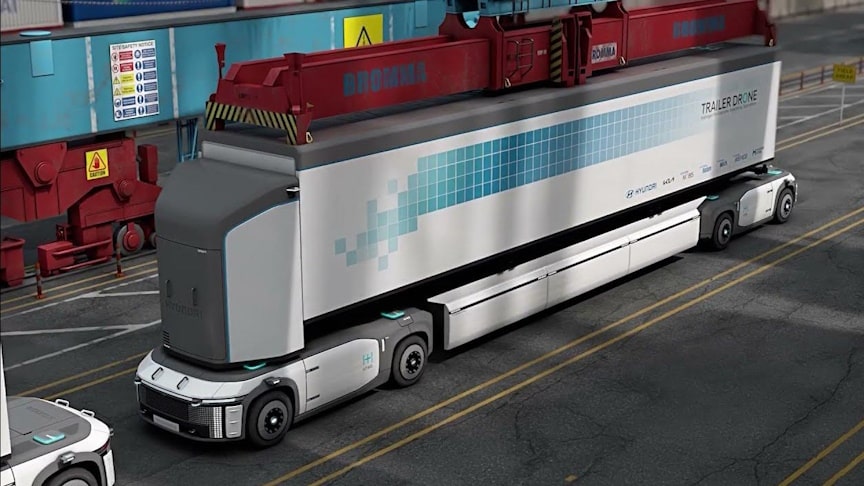 source-image: hyundai
Together the components would comprise a trucking model that's fully driverless and produces zero emissions. But we haven't solved the latter part of that equation just yet.
source-image: hyundai
The e-Bogie vehicle platform could even be useful outside of shipping and logistics. Hyundai also showcased a Rescue Drone concept that outfits a single Fuel Cell e-Bogie with emergency service equipment.
Advertisement
Hyundai designed the concept to enable diverse applications using e-Bogies, similar to the wheel subframe that sits under every train car. Trailer Drone is a unique and innovative commercial mobility solution in which a trailer is placed on two e-Bogies, allowing it to rotate in a narrower radius than a general trailer.
source-image: hyundai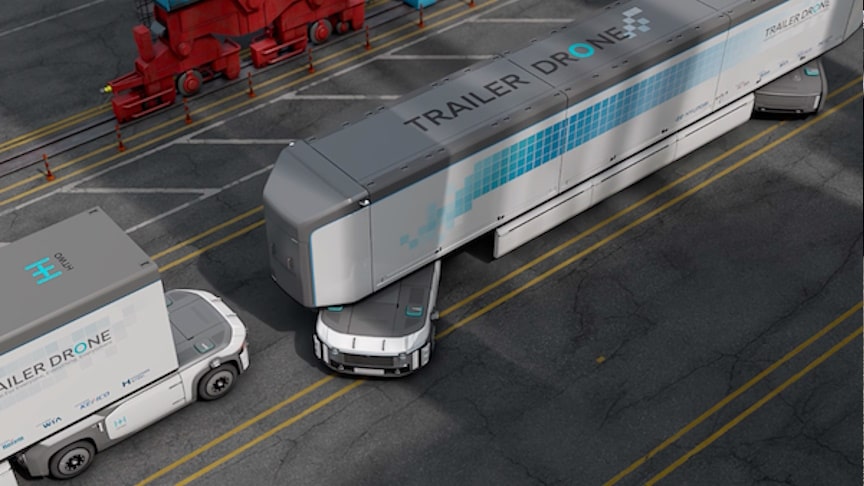 source-image: hyundai
Unlike conventional tractors that are designed for container transportation only, Trailer Drone offers a multi-purpose platform capable of unlimited business applications. When operated separately from a container trailer, the e-Bogie can be used in various fields, such as cargo transportation, construction, firefighting and rescue.