Designed by Syu Wei Chen the SMC-360 concept motorcycle provides reliable vehicle for daily commute as well as off-road adventures.Use high chassis mode for superior ground clearance when you drive over rough terrain or bumpy roads, while the low chassis mode adapts to inner city roads.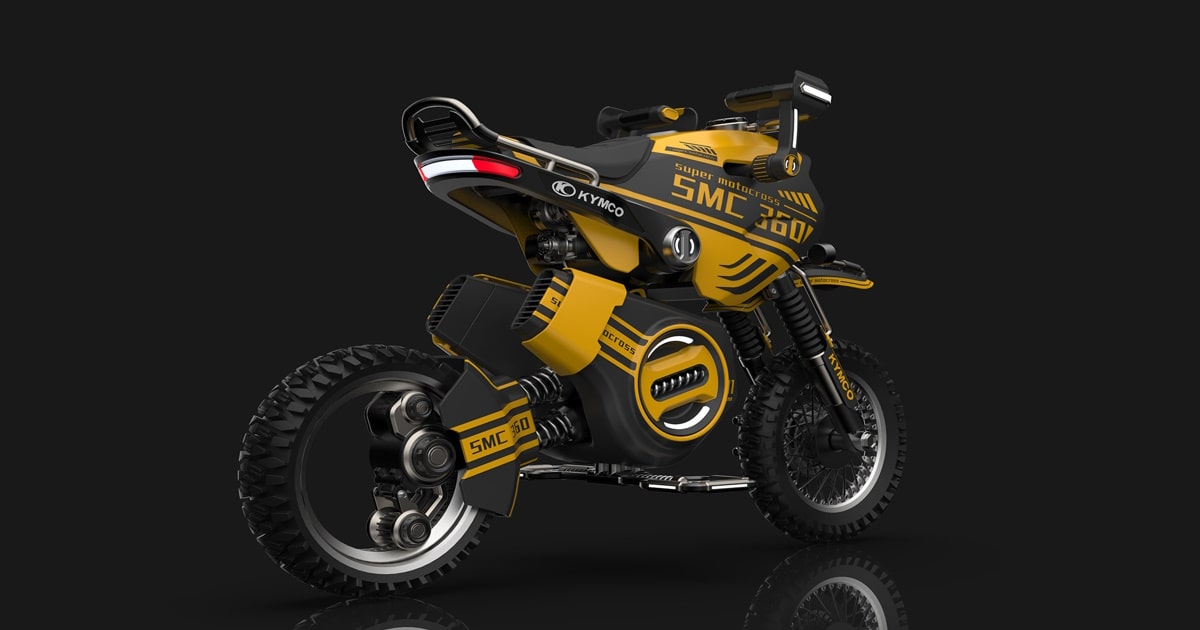 SMC-360 concept offers an innovative riding experience by integrating operation mode from both skid tire vehicle and field off-road vehicle.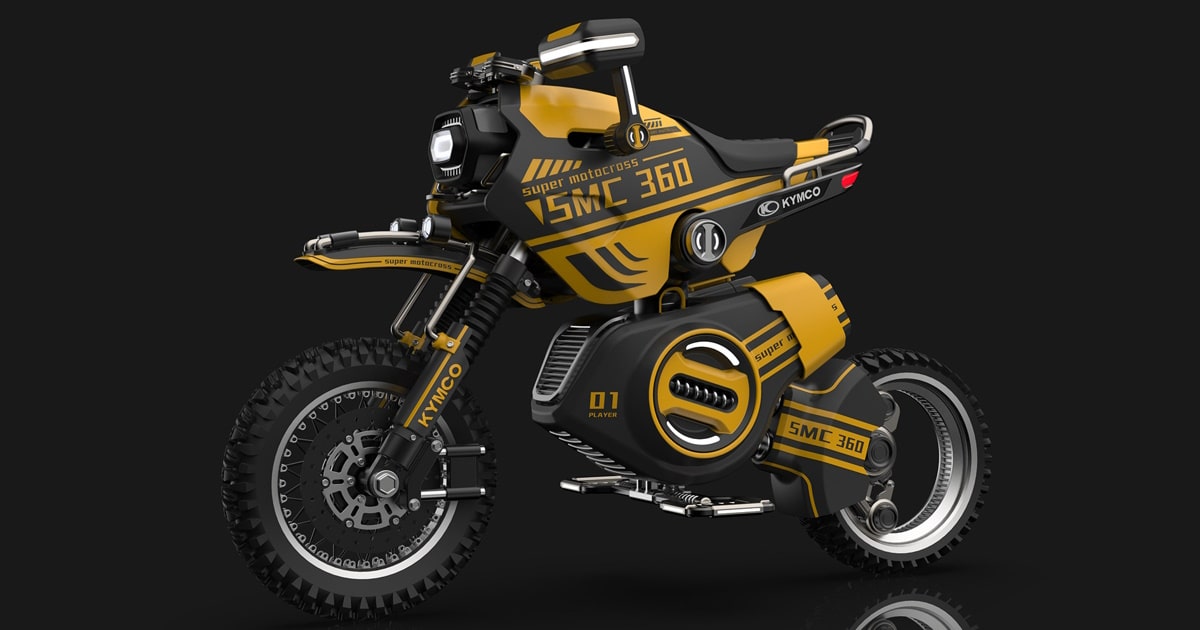 The system allows rider to switch between bounce, sliding, or crushing mode, this motorcycle would adapt to regular roads, forest roads, or perhaps challenging riding environment. Not only it's good motorcycle for daily transport, but it also adapts to rough off-road adventure.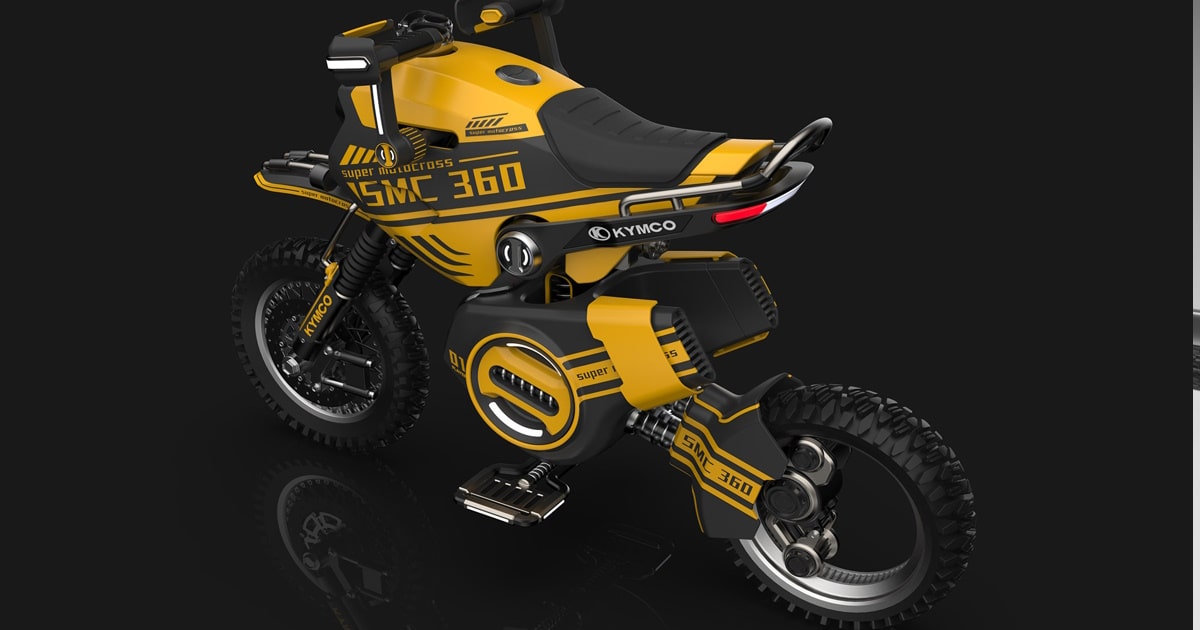 In case of heavy rain, fog, or severe weather, SMC-360 is also equipped with a pair of fog lamps above the fender to be used in conjunction with the headlight for better visibility in poor weather.
Advertisement
Through the design of different action modes of the off-road vehicle body, it provides the rider with an innovative off-road fun experience.It senses the angle of the car when cornering to avoid exceeding the maximum inclination angle and maintain the stability of the car body.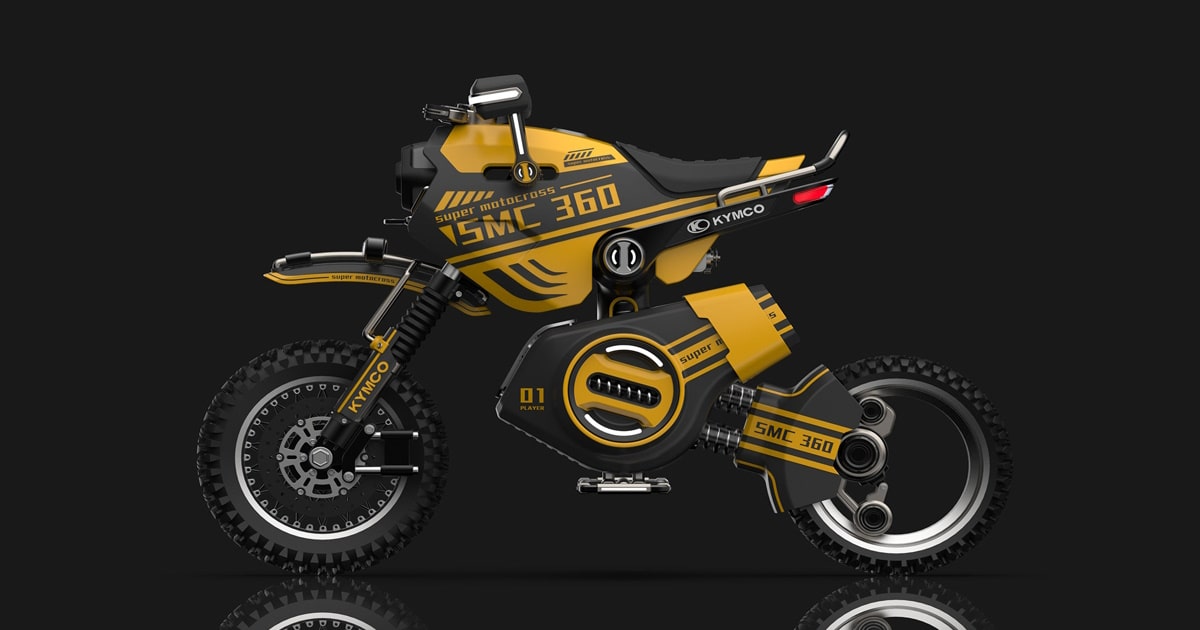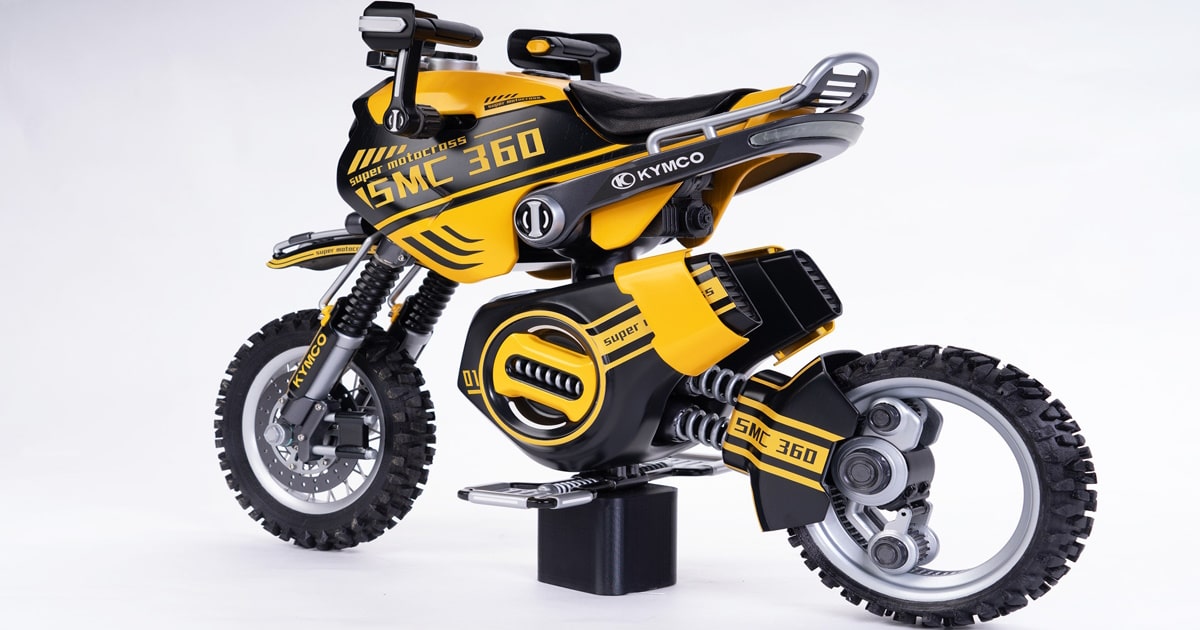 The rear tires can flexibly swing from side to side, making it smoother when cornering, adding to the fun of playing.The side-hanging wrap-around steel frame can fix carry-on luggage, ropes, water bottles and other equipment.Set the negine in the wheel frame,omit a large of transmission parts, and realize a variety of complex drivin methods.