Lyte Aviation VTOL 44-seat SkyBus flies on standard jet fuel with hydrogen-electric assistance, to cover more than 1,000 km of range. LYTE plans to manufacture a full-scale prototype of its 40-seat LA-44 Skybus by 2025, with certification targeted by 2028.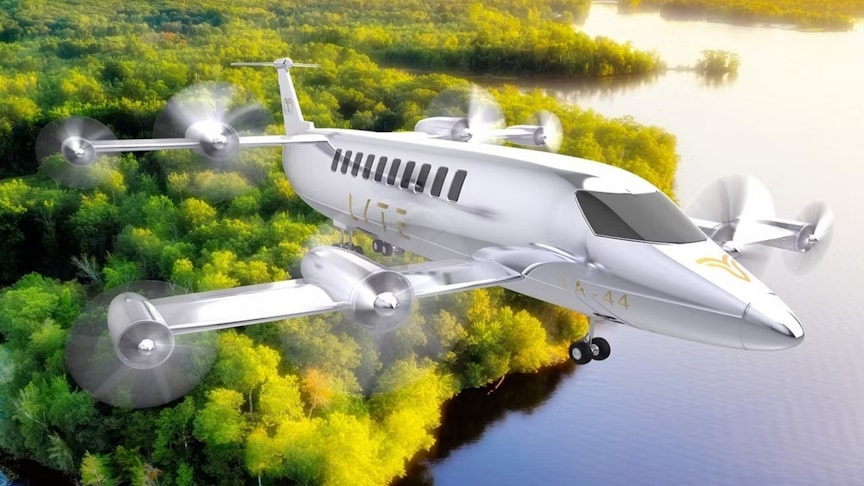 source.image: lyteaviation
With continuous growth of our world population, demand for mass transit / cargo increases and requires a new approach. The LA-44 SkyBus will redefine intracity, intercity and regional travel.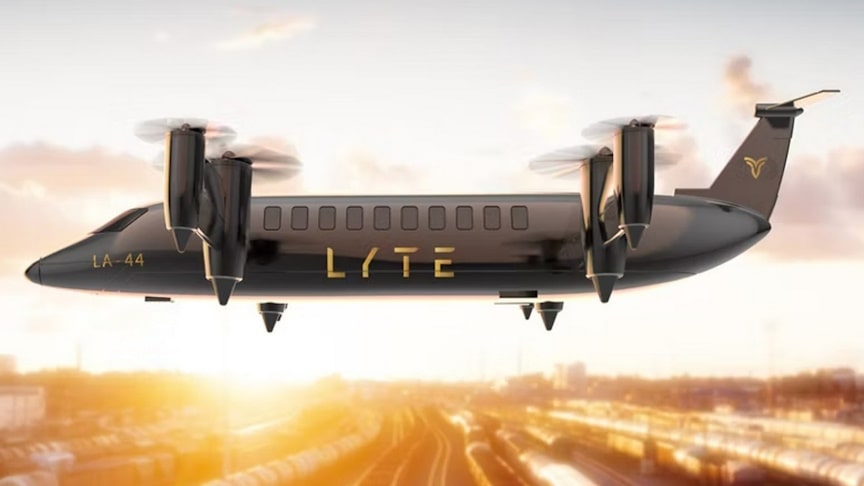 source.image: lyteaviation
The aircraft features a tandem tilt-wing design with mounts for four engines. LYTE says that it is designing two different propulsion systems for the aircraft, one being electrically driven hydrogen fuel cells and the other a more conventional turboprop.
Advertisement
The SkyBus will have a range of 1,000 kilometers (625 miles) and a maximum speed of 300 km/h (187 mph).The result is a game-changing, vertical take-off and landing vehicle, designed to be five times more fuel efficient and less noisier than current helicopters.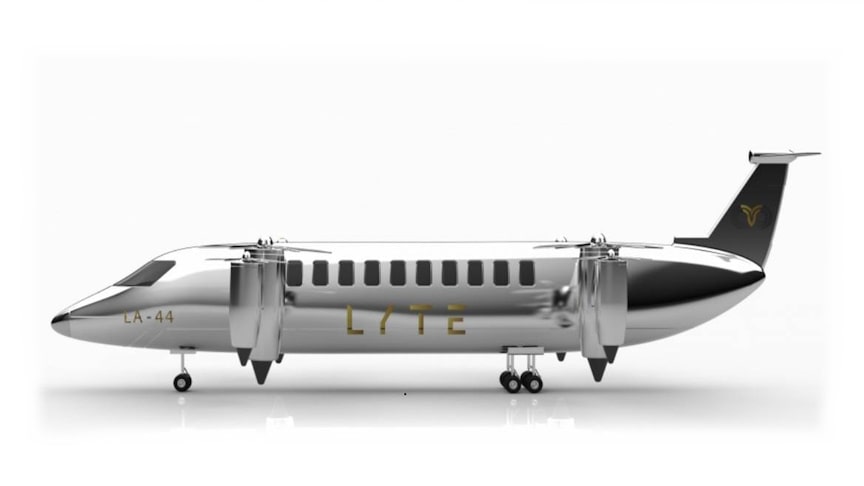 source.image: lyteaviation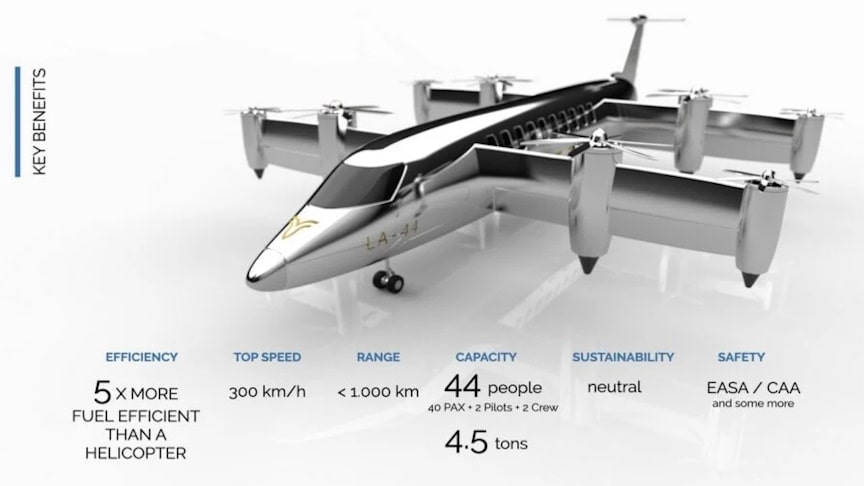 source.image: lyteaviation
With proven technology since the 1960's, while using advanced existing technologies from today, the LA-44 is going to disrupt mass passenger transit as we know it in rural and urban areas. As a SkyBus, it will transform the future of bus and train transport, and as a cargo variant, SkyTruck, it will accelerate good deliveries worldwide.