This is the epic off-road Huntress, an all-electric concept car designed by Connery Xu, he created the Huntress SUV, an off-road concept vehicle with a unique suspension system to go across any terrain. The Huntress SUV wide-body concept feature an innovative independent suspension.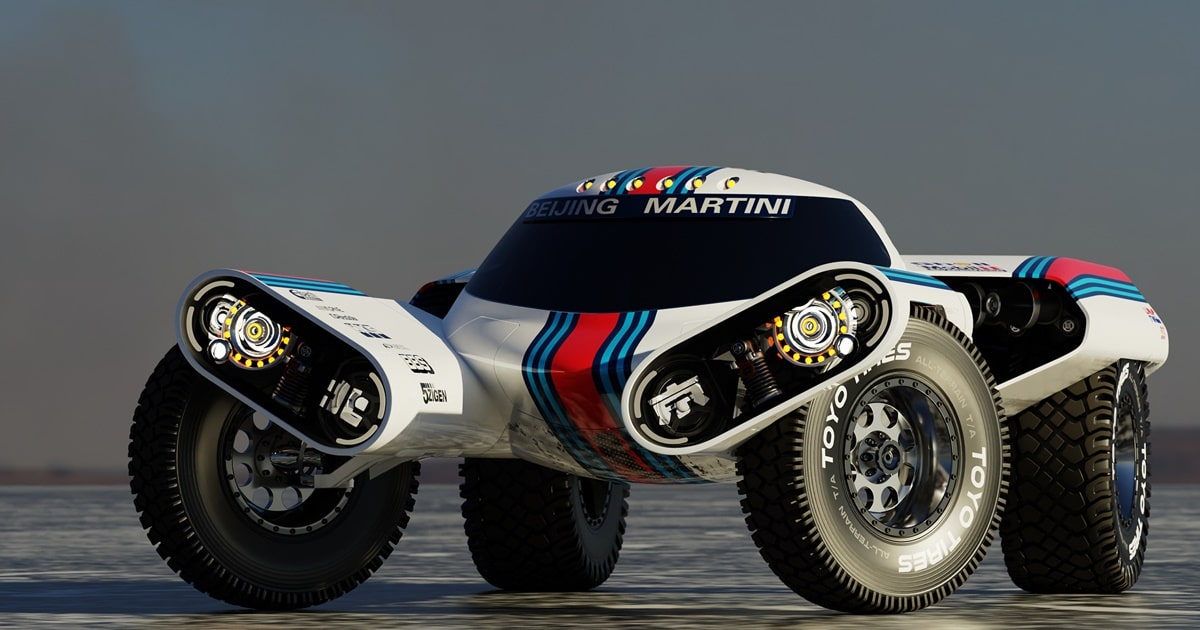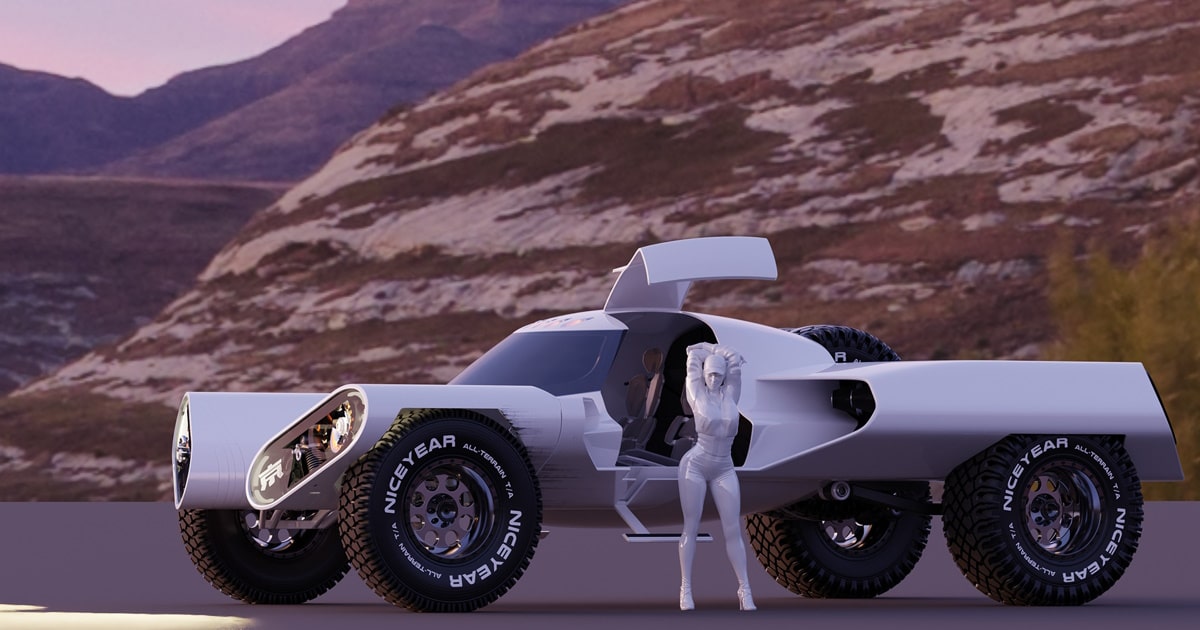 The all-white vehicle features an independent suspension system, meaning each wheel can move autonomously and react accordingly to different conditions, such bumpy roads or uneven terrains.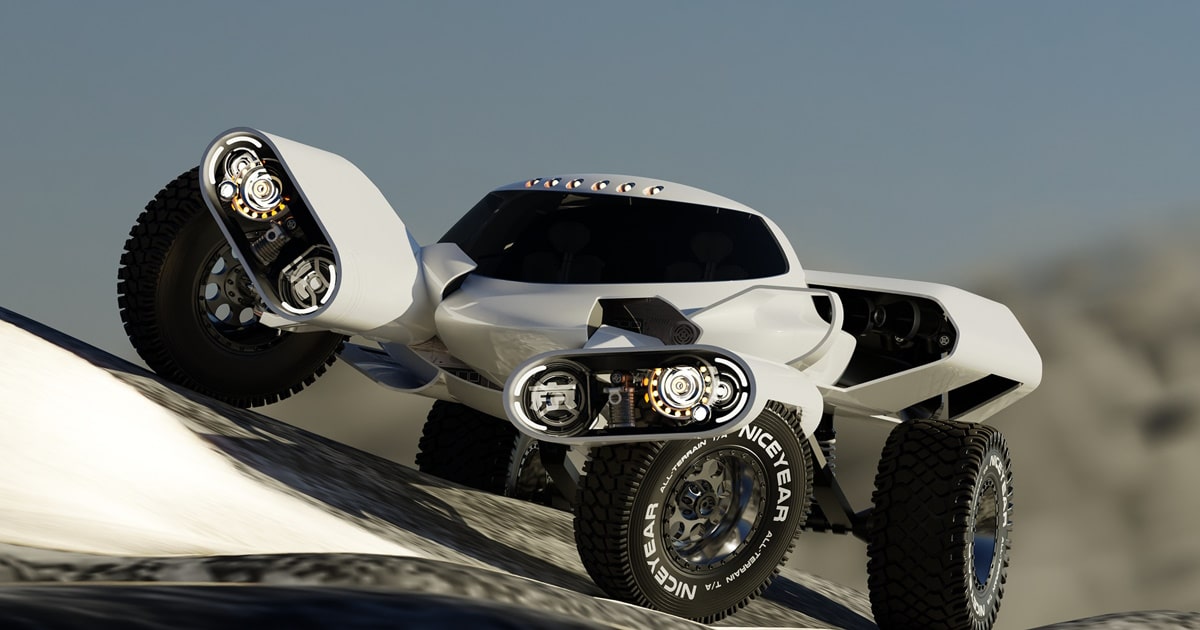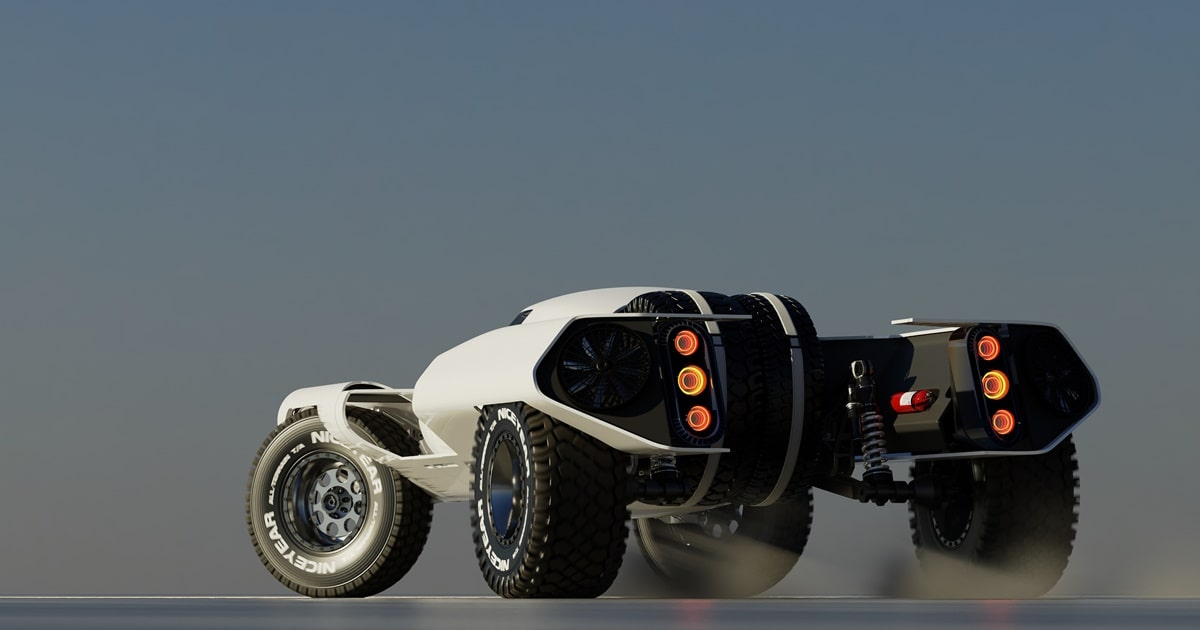 In addition, half of the two-seater car's body is able to twist off-road, since its front wheel suspension and headlights are designed as a single unit.
Advertisement
It features two huge gull-wing doors which open up to reveal a comfortable 2-seater cabin. Connery Xu also designed the Huntress concept car to be all-electric.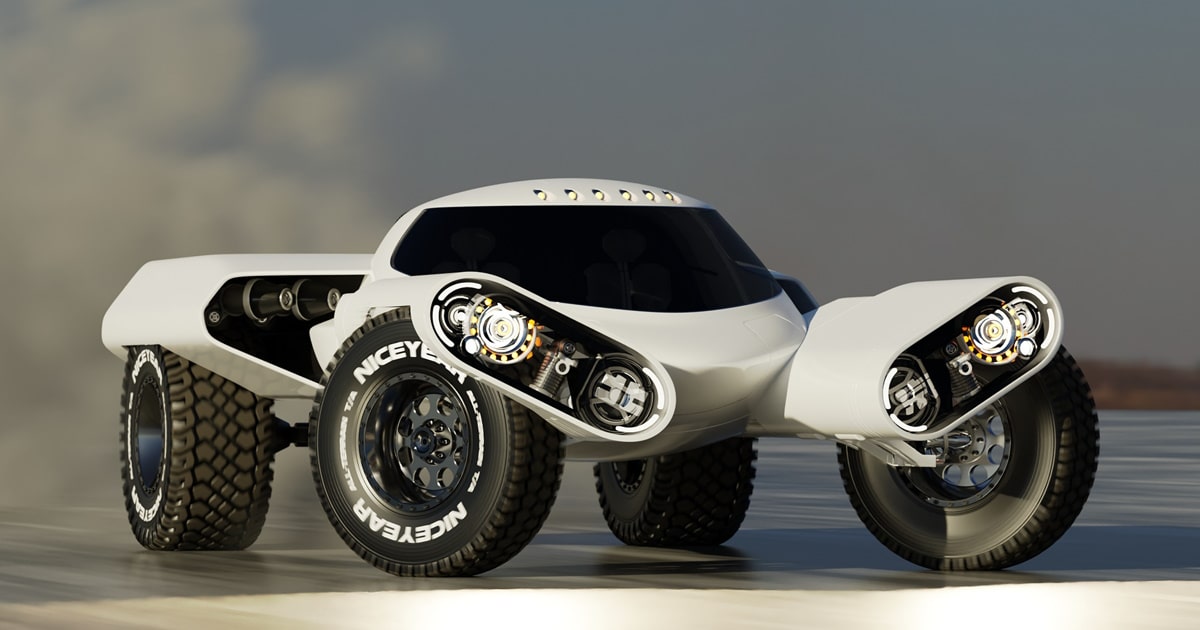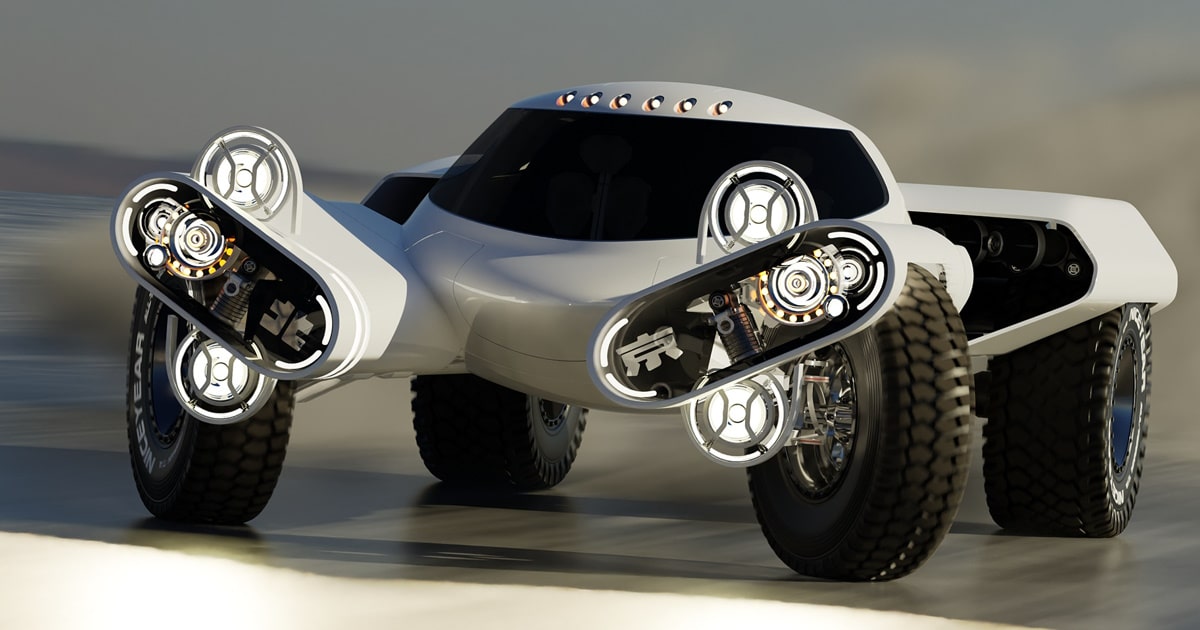 The electric motors would be housed at the back of the car alongside two spare tires – which are necessities when thrashing the vehicle on some of the most difficult terrains.According to the designer sketch released by Xu, the one-wheel unit of the car could move horizontally as far as 180 degrees.