Gibbs vehicles can go from land to water mode in under 10 seconds. Amphibious at the push of a button.The Quadski from gibbsamphibians in very simplistic terms is the successful combining of a quad bike (ATV) with a jetski (PWC).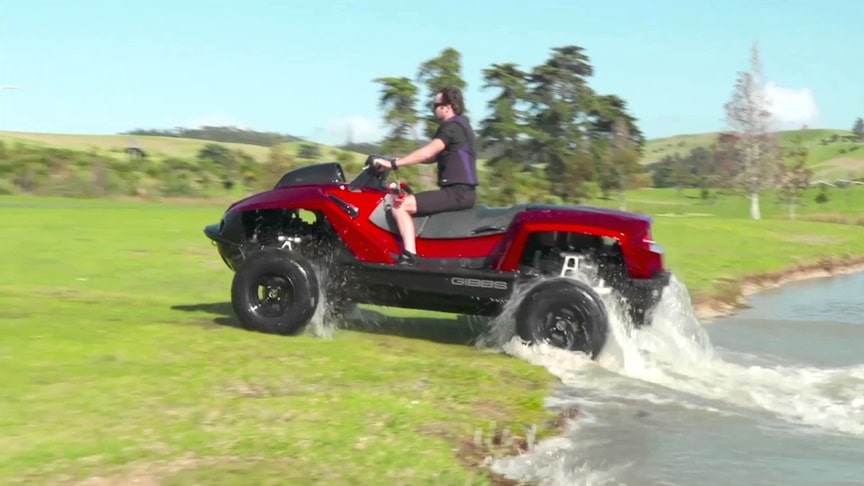 source-image: Gibbs Amphibians
It truly is an All Terrain Vehicle, capable of attaining speeds of 45 mph on both land and water. The performance and comfort of the ride are the result of a lightweight composite hull, wide track and low centre of gravity, which gives the Quadski excellent stability on land and water.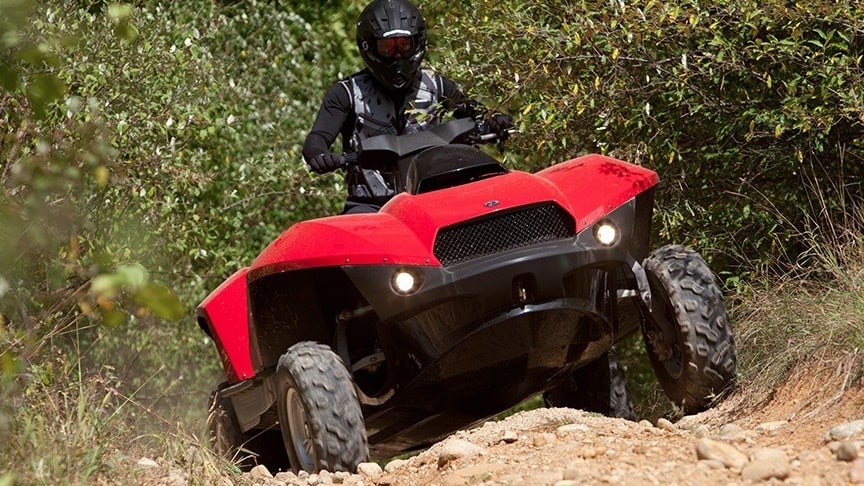 source-image: Gibbs Amphibians
The Quadski is a 4-stroke amphiquad that converts to a personal watercraft. It can attain a top speed of 72 km/h (45 mph) on both land and water, and features a proprietary marine jet propulsion system as well as wheel retraction, allowing it to transition between land and water in about five seconds.
Advertisement
Developed and manufactured by a Detroit-based team, the Quadski shares a number of features with the Gibbs Aquada. It uses a marinised version of BMW Motorrad's 1.3-liter engine from the K1300S, developing 140 bhp (100 kW), although power is further curtailed to about 80 bhp (60 kW) when in land mode.
Underneath a lightweight composite hull that could accommodate one rider, the Quadski hid a sturdy aluminum frame equipped with disk brakes behind all four wheels and an ATV-style suspension.When entering the water, by pressing a button the driver can retract the wheels into the wheel wells within the vehicle's body and detach them from the drive train.