Youtube engineer HennyButabi takes you through step-by-step instructions on how to build your own e-bike, While that normally wouldn't be a big deal, this e-bike is sitting on a pair of AMG wheels.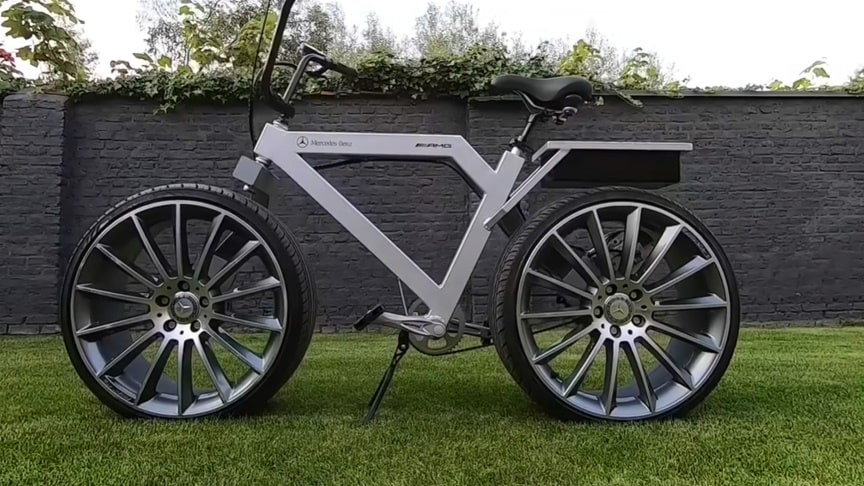 image(PrtSc): HennyButabi
He got inspired by the fat bicycles that exist in the market. These bicycles are called 'fat bikes' as they have wider wheels than the common bicycles. Therefore, his general idea was to make a fat bicycle that all his parts would be fatter than all the other common bicycles.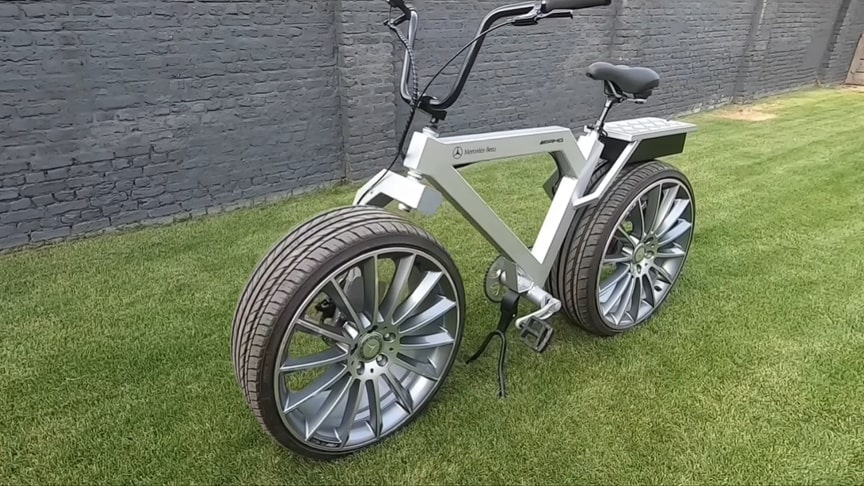 image(PrtSc): HennyButabi
In this video you see me building a DIY electric powered fat bike with car tires at home in my garage. The video contains the full build start to finish.
Advertisement
I am a Mercedes and AMG fan so the obvious choice was to use AMG wheels.It is powered by 2 hoverboard motors coupled together and 2x48v lithium batteries. I added chapters below to easily navigate through the video.
It drives fairly well, however it is very heavy so you have to get used to it to take turns. Brakes are a little underpowered, better solution would be hydraulic disc brakes from a motorcycle.The final steps include painting the frame, assembling the battery box to the frame, adding finishing touches like cable connections, chain, and everything else.