Designed by Lockheed to find the upper size limit of aircraft using conventional 1969 materials and technology – This is the CL-1201, the biggest aircraft never built. The project would be dupped the CL-1201, based on the aerodynamic research for the previous CL-1170 – but with extensively increased dimensions.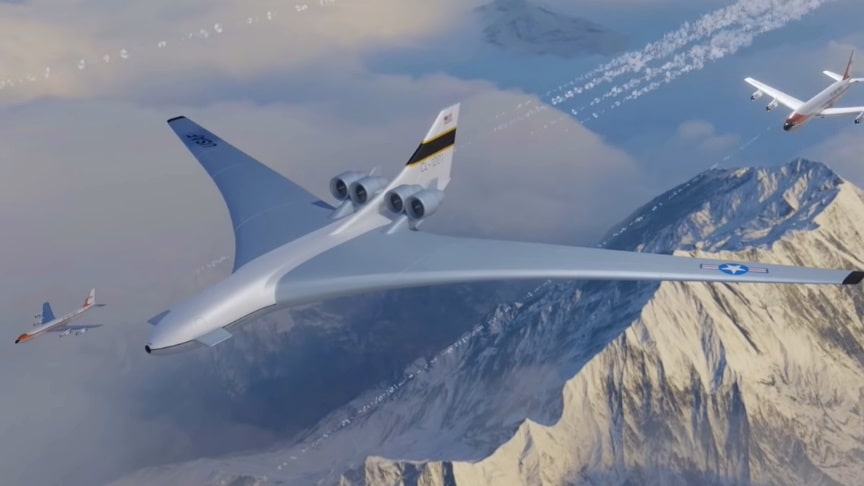 image: Found And Explained
The airframe would measure a wingspan of 1120 feet, and be 560 feet long, giving the fuselage an interior space of 2 million cubic feet. For such a huge plane, conventional fuel wouldn't cut it – this sucker would be nuclear powered, with the reactor system giving out a combined 1.83 gigawatts – allowing this plane to fly 41 days straight at Mach 0.8 over 16,000 feet, only having to land because the crew would run out of food and water.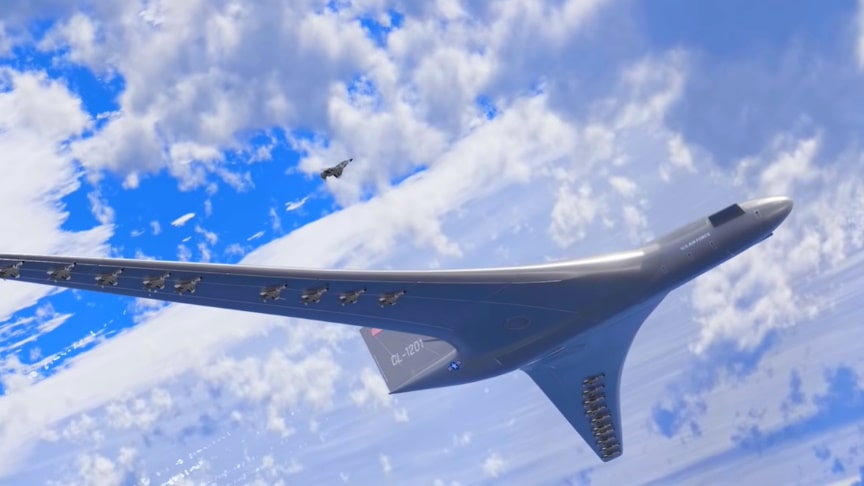 image: Found And Explained
The crew of 475, who would be needed to maintain operations for 24/7. The reactor itself wouldn't need to be refueled for over 1000 operation hours. You see there was actually two versions of this plane. The CL-1201-1-1 was dubbed the Attack Aircraft Carrier. It would carry eleven fighter bombers under each wing, and two more in the fuselage hangers, for a total of 24 aircraft.
Advertisement
The documents they are listed as the F-4 Phantoms. It would be the command center for any military operation. The plane would also carry ten long-range attack missiles, with Lockheed not ruling out that their warheads would be nuclear-tipped.This plane would never land in enemy land, simply circling the battlefield at 30,000 feet and around 600 miles away. As for going deep behind enemy lines, that was up to the CL-1201-1-3, or dubbed, the logistic support aircraft or LSA.
Advertisement
The aircraft wouldn't take off from a runway at all. It would fly vertically like a Harrier jet. The LSA would use 54 recently developed turbojet engines from the Boeing 747 to provide over 82,000 pounds of thrust. The aircraft attack version would need a staggering 182 jets to provide vertical lift. Each engine would be in clusters of 20 throughout the plane.
To power all of these engines, the CL-1201 would have a nuclear fission reactor that would provide 1.83 gigawatts for all operations onboard.To prevent radioactive material from spilling out during a crash, the reactor was designed to be shut down within 20 seconds' notice and could survive a head-on impact with a mountain traveling at 600 miles an hour.In the end, the CL-1201 project didn't get any further thanks to its cost, and what could have been has now faded into history.