Gunther Ehrhart and his team created the RoadYacht, a do-it-yourself motor home that is based on a 1971 Neoplan Skyliner NH22L bus.The Road Yacht was built with the intention of being a camper like no one else has.Two decades later, Gunther has his RoadYacht, a camper that sleeps up to eight people and offers the strangest roof of any RV ever. In camp mode, it can accommodate up to 25 people.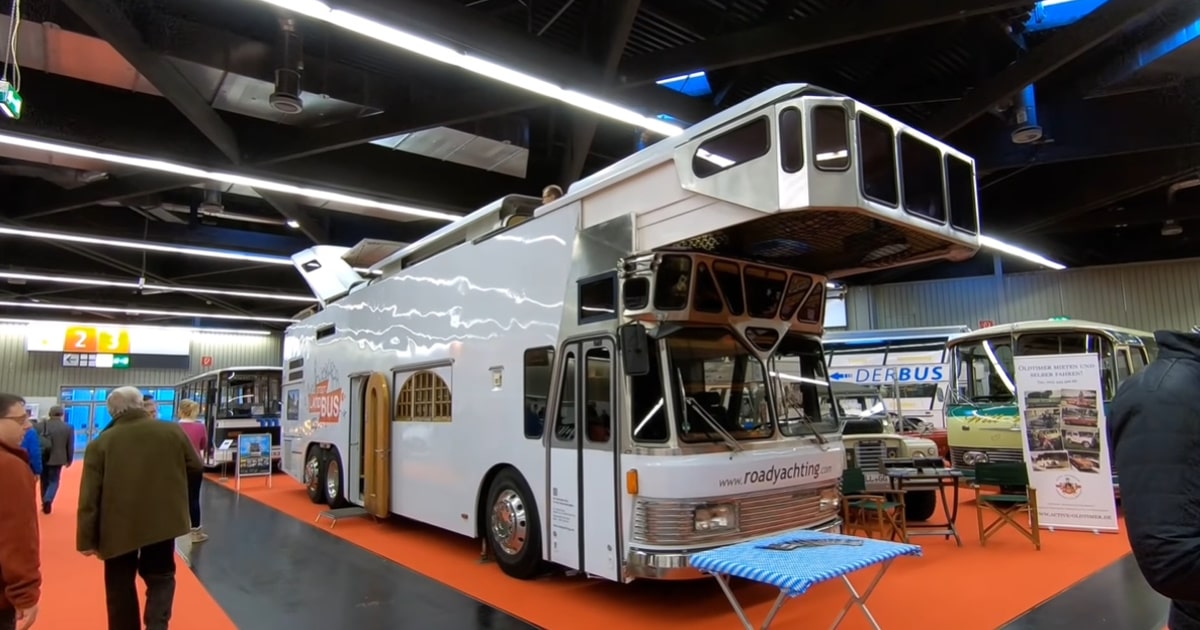 The RoadYacht is powered by a 6-cylinder Henschel engine mated to a 6-speed ZF transmission, but it took Gunther three years to get it working.The luxuriously equipped bus also has three separately opening roofs.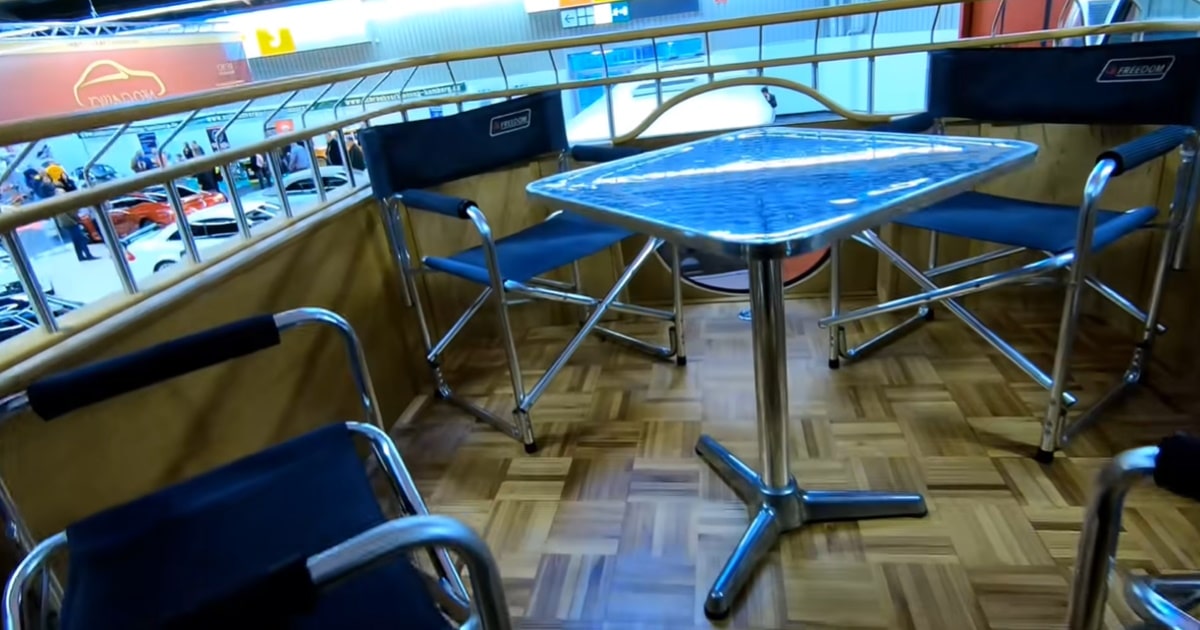 These ensure optimal ventilation, additional headroom and excellent all-round visibility on the Nightliner even in the summer months. HDTV, DVB-S (satellite TV), DVD player and various sound systems are available for your entertainment.
Advertisement
With the Roadyachting Bus Service, your event, promotion tour, holiday or celebration will be an unforgettable experience for everyone involved.Experience extraordinary motorcycle or bicycle trips and use the road yacht as a modern and comfortable arrival option and as a base station.
In the cargo area there is enough space for the safe transport of 2 motorcycles and 2 bicycles/e-bikes to take your own vehicles with you. Should the storage space not be sufficient, trailer operation is also possible at any time.The most spectacular part of the RoadYacht is the second floor and its three-section roof, which splits in the middle to offer standing height and optimal ventilation, which is very important since there is no air conditioning on board.