The main direction and difficulty of the project was the autonomous idea and the combination of many new technologies in one vehicle, which gives us a modern point of view on trucks and transportation.Designed by: Artur Gaca
source.image: Artur Gaca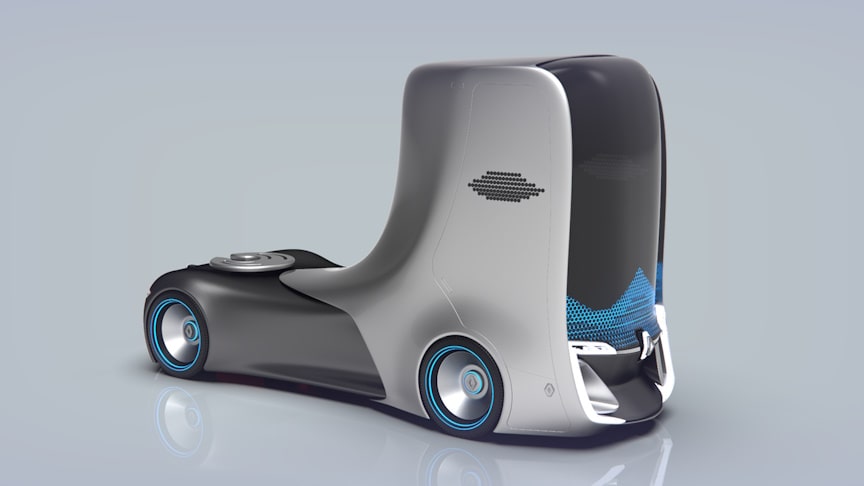 source.image: Artur Gaca
The vehicle can be driven from a remote point or directly with the help of the driver. In the middle, there is still room for the driver, but in a central position to increase his safety and control of the vehicle.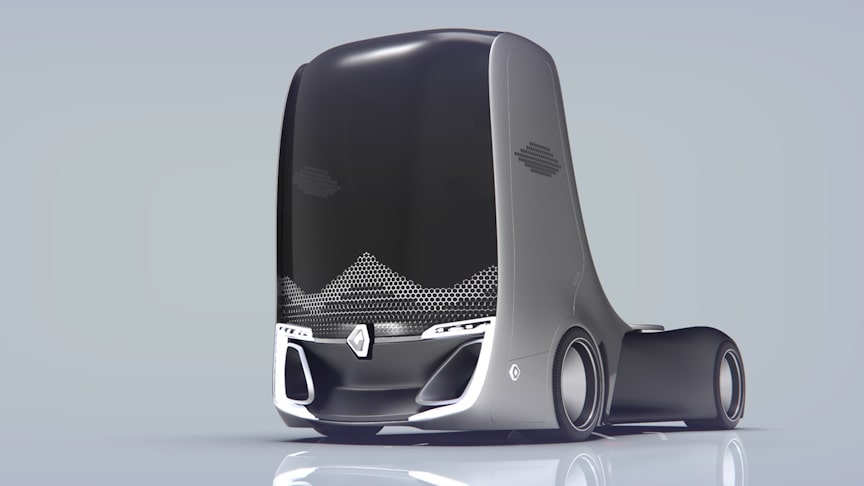 source.image: Artur Gaca
The large space in the middle is designed in a minimalistic way to improve travel comfort and strengthen the aspect of monitoring the route. The inspirations for the body design were Renault Trezor and sea animals.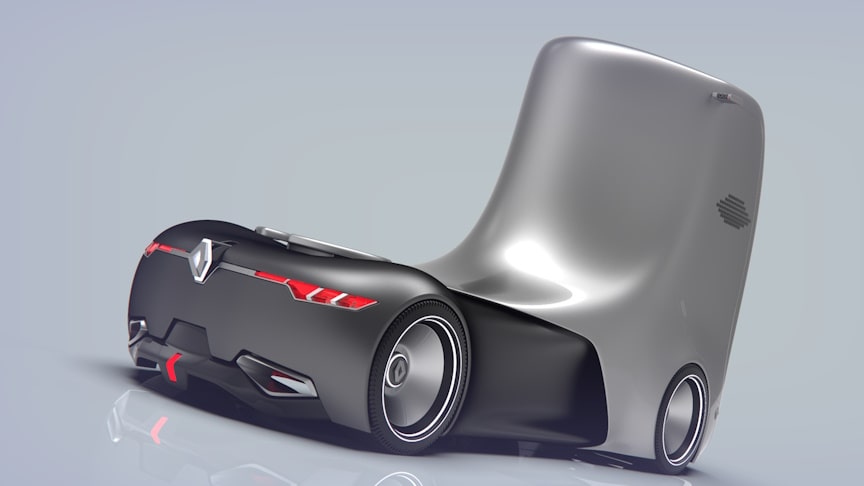 source.image: Artur Gaca
The truck is completely electric and thus ecological, the entire front part under the cockpit is developed for an electric motor and batteries.
Advertisement
The front and side covers were designed to further reduce the air resistance. There are channels in the car body that distribute the broken air. The bumper inlets lead the air into the driver's cabin, where they additionally cool the brakes and other sensitive components.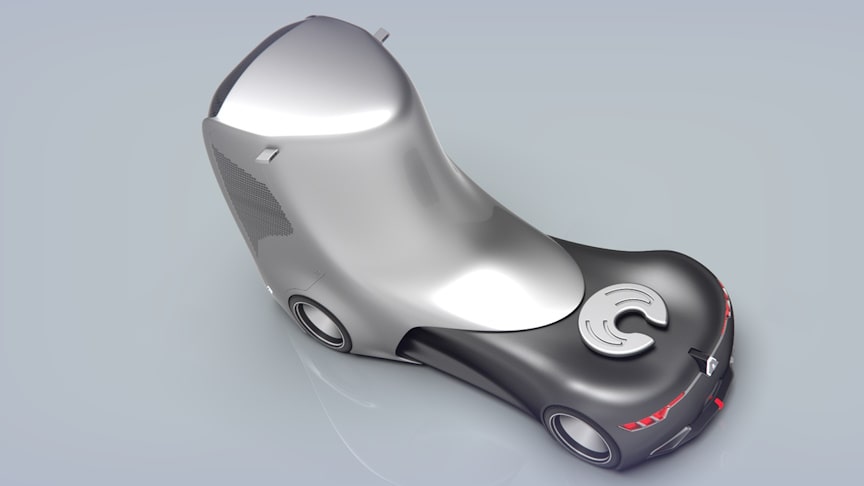 source.image: Artur Gaca
The trailer has two opening options – the side panel lifted upwards and the rear panel lifted upwards. The side panels of the trailer are flexible displays for commercial applications (eg advertising), they also bend if necessary.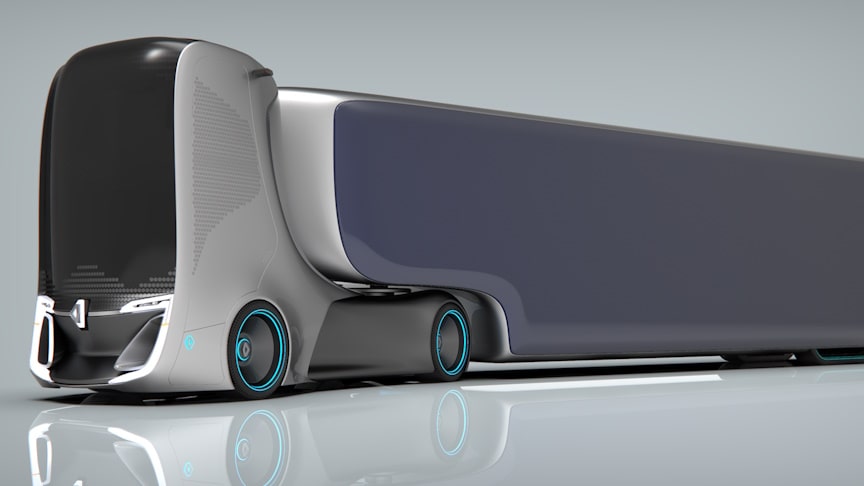 source.image: Artur Gaca
The rear wheels of the trailer have been replaced by caterpillars. The very form of the caterpillar is atypical, its upper part is hidden in a lowered car body thanks to which we reduce the space losses in the trailer and improve efficiency of logistic operations.