Hyundai Mobis has released more footage of its Ioniq 5 prototype with the e-Corner System in action, showing how having wheels that can turn up to 90-degrees can dramatically improve a vehicle's maneuverability.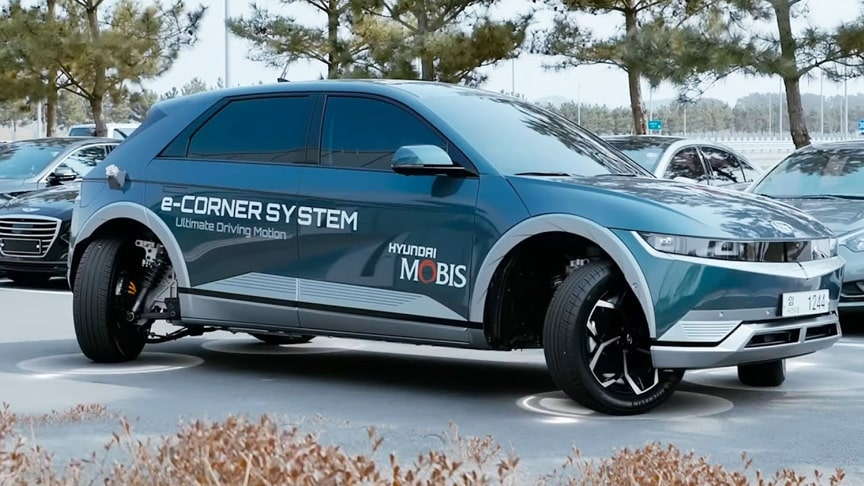 source-image: Hyundai Mobis
For the very first time, our cutting edge e-Corner System has been applied to real mobility hitting the city roads, changing the way you turn, park, and pivot. Take a look at this innovative integrated module containing In-wheel Motor, Brake by Wire, Steer by Wire, and Damper, which allows for a range of transformative maneuvers.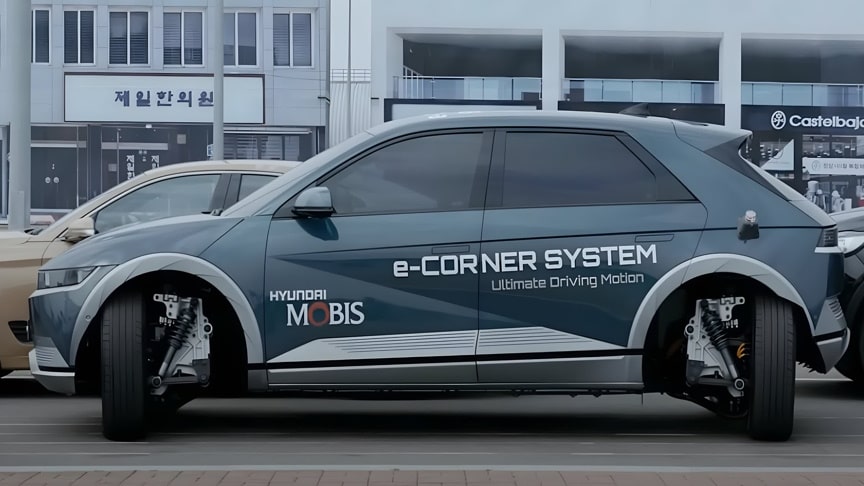 source-image: Hyundai Mobis
For narrow parking spots, Crab Driving turns the wheels at 90 degree angles for easy parallel parking.For tight spaces, Zero Turn moves front wheels inward and rear wheels outward to move mobility 360 degrees in the same spot.
Advertisement
To minimize movement while turning, Pivot Turn rotates mobility around any central axis like a compass.In weaving in and out with ease, Diagonal Driving moves all 4 wheels in a diagonal direction for more direct movement.See how e-Corner uses an integrated solution to bring more comfort to your driving experience.
Hyundai's Crab Walk function can move the car sideways. This avoids the need to parallel park entirely and means you could simply pull up to a space, engage the parking system, and drive in sideways.Hyundai's technology also has a neat function called 'Zero Turn.' This turns the wheels independently, allowing the car to spin around 360 degrees on the spot.