The new QOODER is the planet's first and only four-wheel leaning vehicle offering an astoundingly different driving experience. Different from anything you could ever imagine. It combines the stability of cars with the zest of motorbikes creating a new category on its own.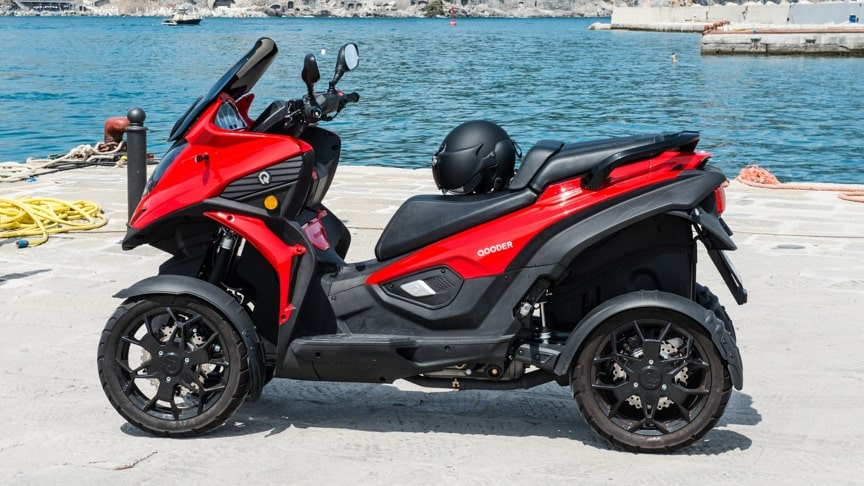 Qooder offers safe, intuitive driving, a maximum of comfort and pure riding pleasure. In Europe and Switzerland, all you need is your (B) driving license to ride a Qooder. The patented HTSTM Hydraulic Tilting System is an innovative technology which provides a perfect response to all riding conditions.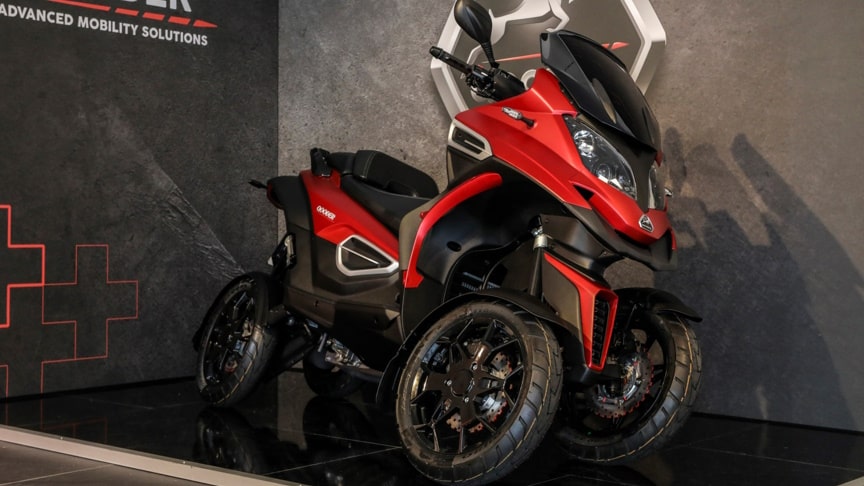 It acts on all wheels allowing optimal riding dynamics in all conditions: precise and safe entry in curves, stable traveling and smooth exits.Qooder is equipped with a dual HTS Hydraulic Tilting System™ combined with 4 tilting wheels with 4 independent hydraulic suspensions and 4 brakes.
Advertisement
QUADRO Qooder receives a 400cc single cylinder engine in a central position with two camshafts, for more riding comfort it integrates a balancer and a differential to distribute the propulsion to the 2 rear wheels. QUADRO Qooder is carefully assembled around a rigid reinforced frame.
When you're on a Qooder you're naturally inclined to move safely. As you lean into corners the four wheels tilt simultaneously and adapt even to unkind road conditions. Riding is fluid, precise and extraordinarily stable. The wheels are planted firmly on the tarmac even on wet roads, or as you bounce over speed bumps and pot holes. The more you ride it the more you'll want to ride it.