The Whale Trailer Cabin is a futuristic-looking 2021 Red Dot Design Awards by designer Hu Yong a towable trailer Ccabin that offers an intriguing glimpse of where the RV industry could be headed.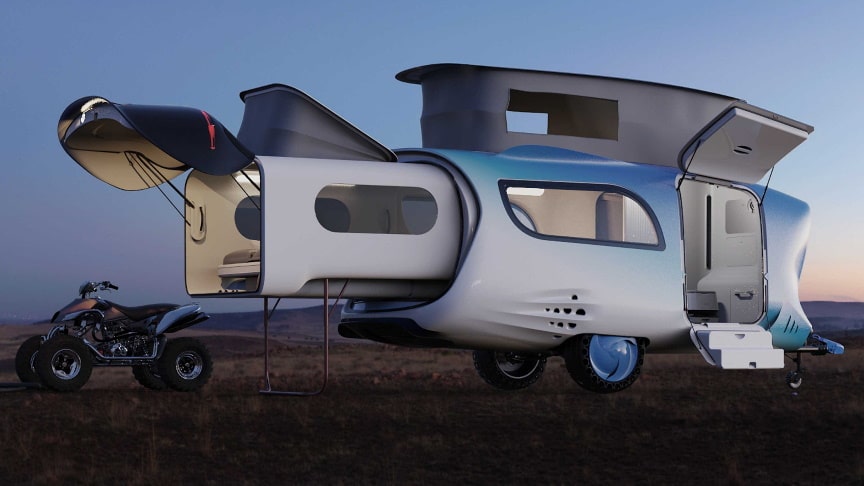 Featuring exterior dimensions of a compact trailer, Whale Trailer Cabin offers interior dimensions of a medium trailer. The creative, expandable body design makes it possible for this RV to meet the standards of a large trailer.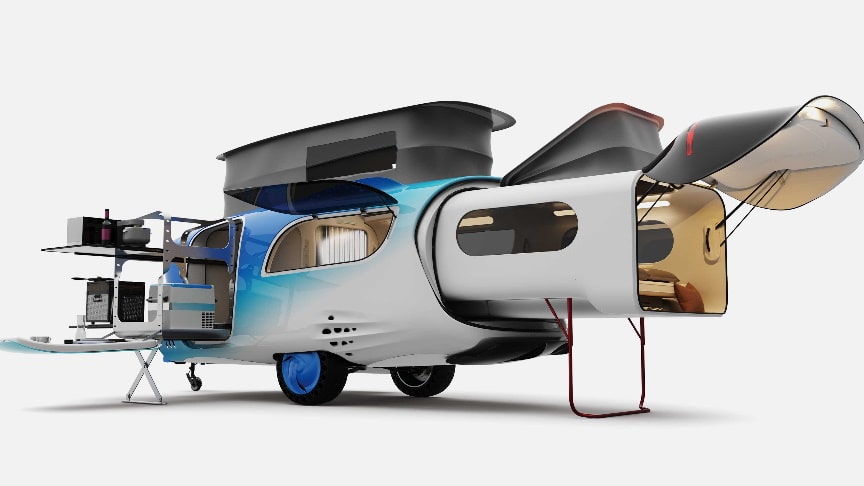 The trailer has the exterior dimensions of a compact trailer but the interior dimensions of a medium trailer.A small pop-up roof on the slide section increases headroom, while a large pop-top on the main body increases space even more.
Advertisement
A side entrance allows for easy access, a slide-out kitchen allows for outdoor entertainment when the weather is nice.The trailer accommodates two adults and two children and meets all of their basic physiological needs for four days in even harsher environments.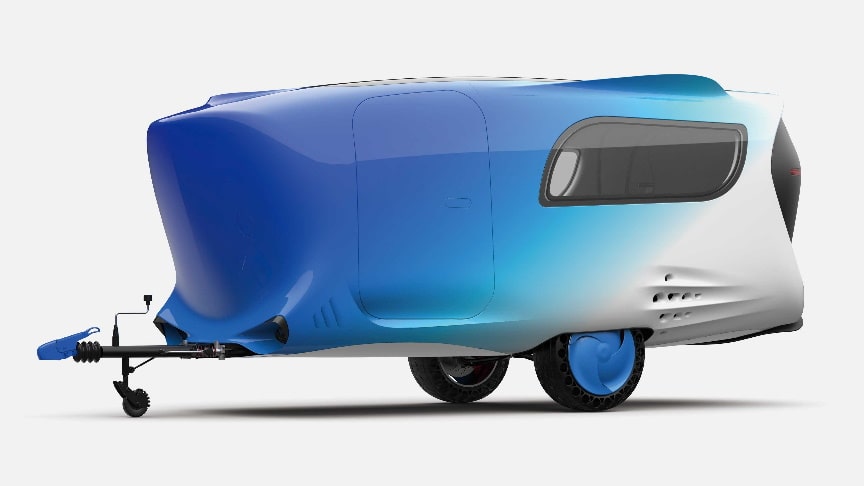 It weighs about 700 kg and can be towed by any type of motorised vehicle. Using a bionic design, it can theoretically reach a highway speed requirement of 110km/h.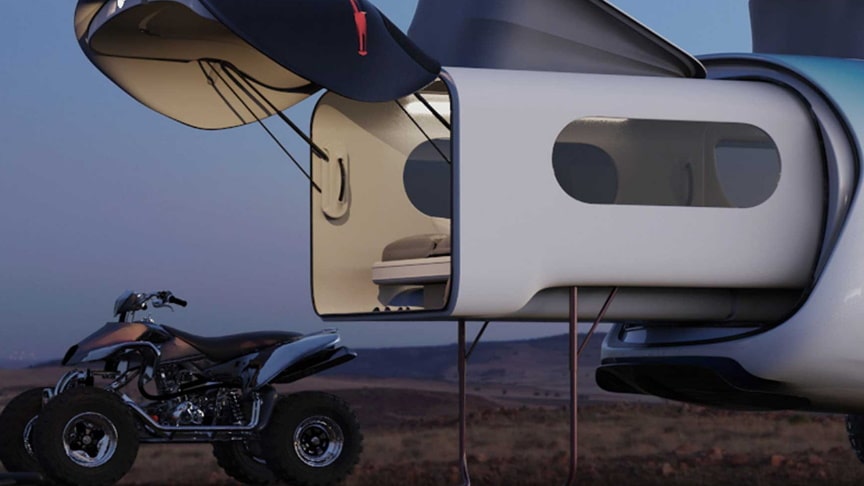 The retractable one-way expansion of the cabin converts the living space into a bedroom space to improve space utilisation. The RV's dimensions of 2 x 2 metres allow it to fit into any tight space or underground parking lot.
For all camping enthusiasts out there, Whale Trailer Cabin might look like a fictional vehicle, yet it has very high possibility to be manufactured in not-so-distant future.
The nose of the trailer opens to reveal a slide-out sleeping area, while the roof expands to provide more headroom. Similarly, a side door opens to make way for a pull-out kitchen, complete with a refrigerator and microwave.
Although the Whale Trailer Cabin is a versatile and beautiful camper, it is important to remember that it is still a whale – and as we all know, whales are famous for being lazy creatures.