The NuBike V2 was developed by the Los Angeles-based inventor Rodger Parker, which does away with a traditional chain-drive set-up and replaces it with a 4-speed, lever controlled system that delivers power to a dedicated rear wheel assembly.The NuBike has no chain and its pedals are attached to the rear wheel hub.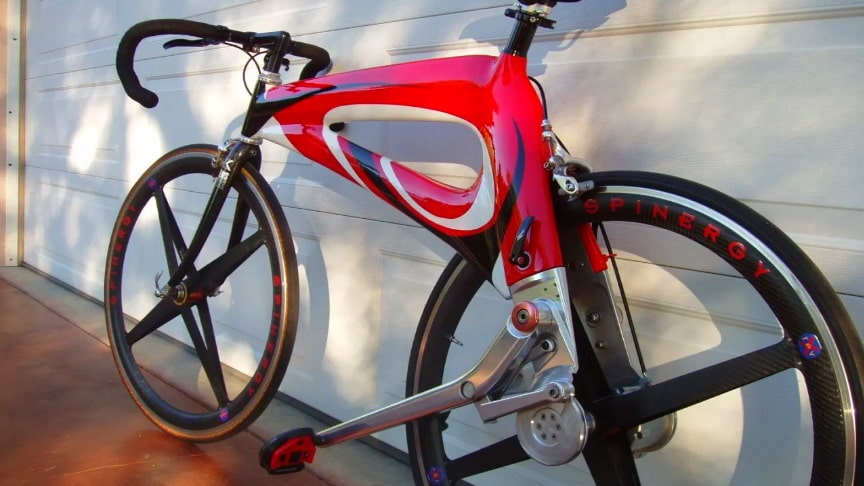 image: Rodger Parker
The NuBike V2 optimized carbon-fiber frame weighs less than 3 pounds, 1.36kg. A completely assembled road bike will weigh approximately 18lbs, 8.16kg.Rather than pedaling in a full circular motion, straight-line vertical pedaling reduces excessive bending of the hips, knees and ankles.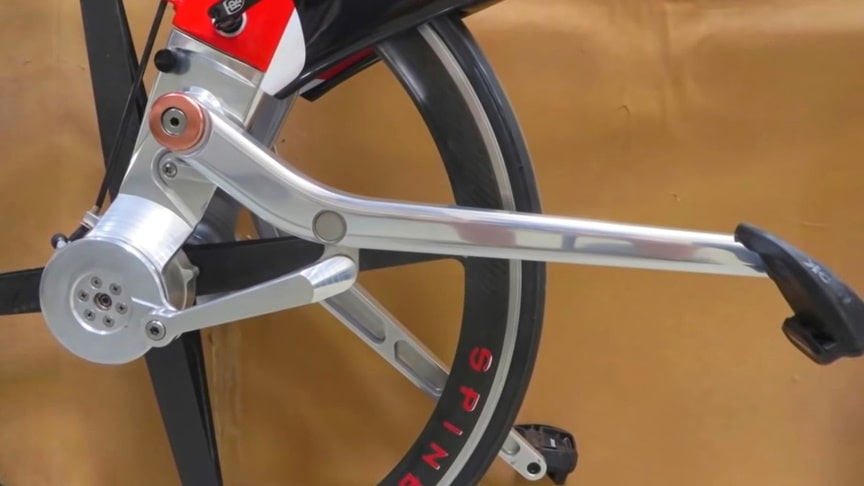 image: Rodger Parker
The mechanical advantages of Leverage, Gravity and Near Vertical Pedaling combined with the rider's weight, produces an increase in continuous force throughout the entire pedal stroke.
Advertisement
With increased power and torque, NuBike carbon-fiber frames and drive system required the latest and most advanced standards used in military and aerospace applications.
Regarding the handles, wheels, seat and brakes, the design is the same as the traditional bicycle. Of course, this bicycle is removable so that it can be transported by car more easily.The increase in power, on the other hand, means NuBike would need fewer gears than regular bikes.