YouTuber Warped Perception attached a trio of jet thrusters to his Tesla Model S and took the car for a spin.The result certainly is eye-catching—Mikka rigged three jet engines, which altogether burn through about 2 gallons of microemulsion hydro diesel fuel per minute, to the back of his Tesla.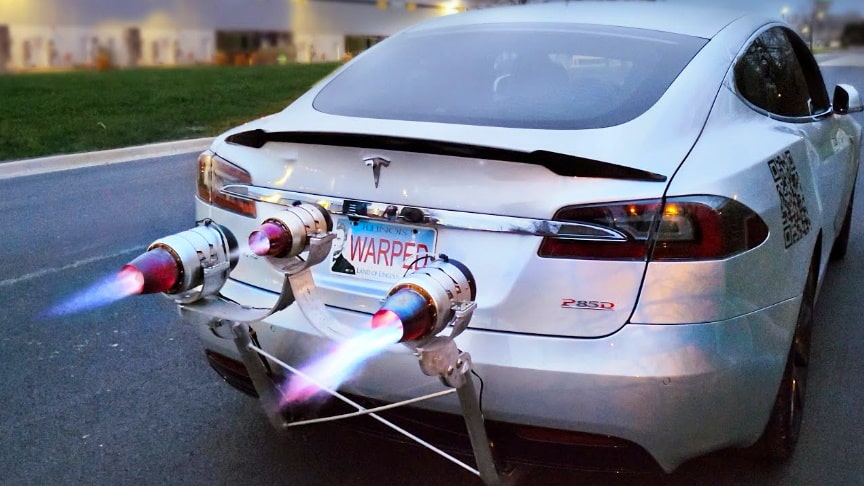 source/image: Warped Perception
I Mount 3 jet engines to my Tesla Model S to make the world's first Tesla with Jet Thrusters, I call it the Jet-Powered Tesla as I do in fact drive it under only jet power.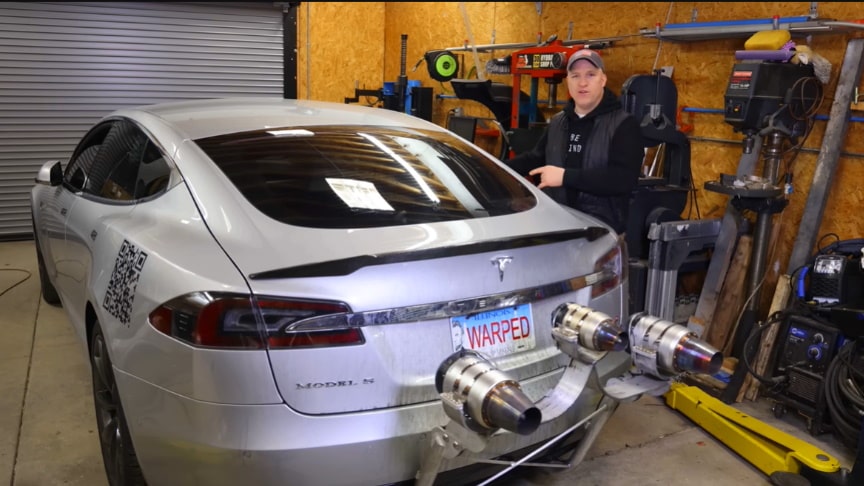 source/image: Warped Perception
This build was extremely in-depth, I listened to what everyone was asking for in the past videos and I built almost every single part from the ground up, I counted over 200 parts in total.
Advertisement
The tank can hold up to 100 lbs of kerosene when topped off, with a gauge on the dash for keeping an eye on the fuel remaining in the tank.During initial tests with the three jet engines operating at full power, the Tesla hit a 0-60 mph at time of 3.32 seconds. By comparison the car needed 4.38 seconds to hit 60 mph with the jet engines switched off.
The next project I'm going to be doing with this car is going to be even more extreme.Not only did I make over 200 parts but I also had 88 folders full of video footage because the build took about 42 days total and my schedule was heavily affected by raw material shortages.