A motorhome is a driver's home during his/her stay in the paddock. They are constructed and designed in painstaking detail, in search for greater comfort and functionality.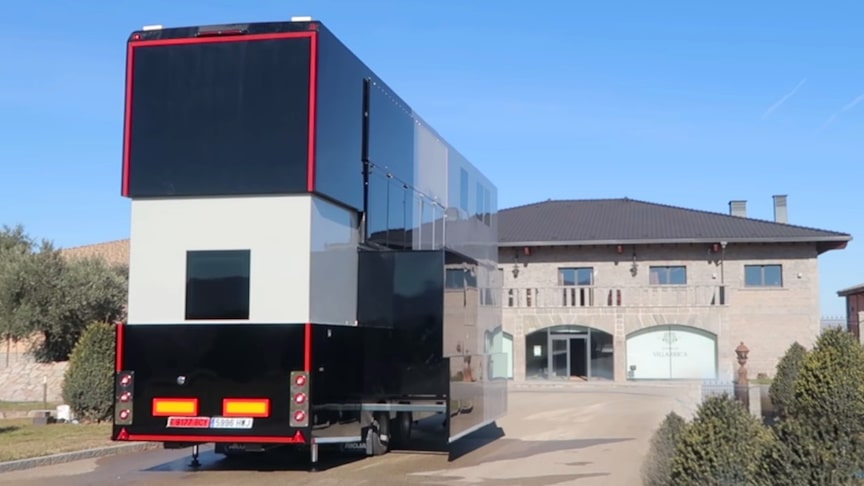 source-image: riojavehicles
The Maverick Viñales MV12, is basically a transforming 2-story apartment on wheels.Its roof elevates at the push of a button to create overhead space for the second floor of the interior.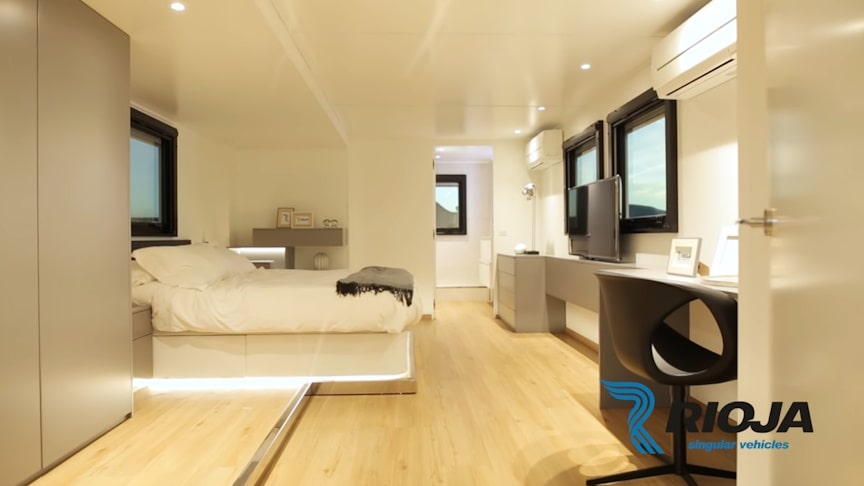 source-image: riojavehicles
Built on a 35 m2 trailer 14 m long x 2.5 m wide, the Maverick Vinales motorhome practically doubles its usable space since it has a system that allows it to grow and have two floorsStep inside.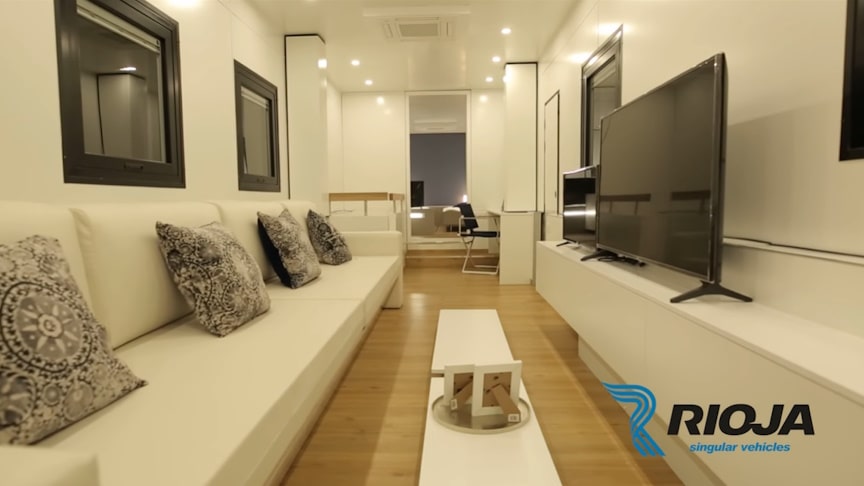 source-image: riojavehicles
And you'll find a set of stairs that lead to a master bedroom with a large bed, computer desk, clothes dresser / closet, TV screen, and even a bathroom with both toilet and sink.
Advertisement
Other ares include a second bedroom, a children's room large enough for two twin beds, a shower and a living room with two TVs. Want even more space? You can opt for a fully-functional balcony.
Riojavehicles offers personalised solutions in each project. Every vehicle is customised down to the tiniest detail, according to your preferences. We only offer the best quality with top-class materials. We have been manufacturing for more than 150 years and our manufacturing technology is so innovative that it cannot be shown in a standard vehicle.