The 2022 Toyota Tundra is a full-size pickup truck — and it's fully redesigned for the 2022 model year.2022 Toyota Tundra review!
In this video Doug DeMuro reviewing the newly redesigned Toyota Tundra, and will show us all the quirks and features of the new Tundra. He is also going to drive the new Toyota Tundra and he will review the driving experience.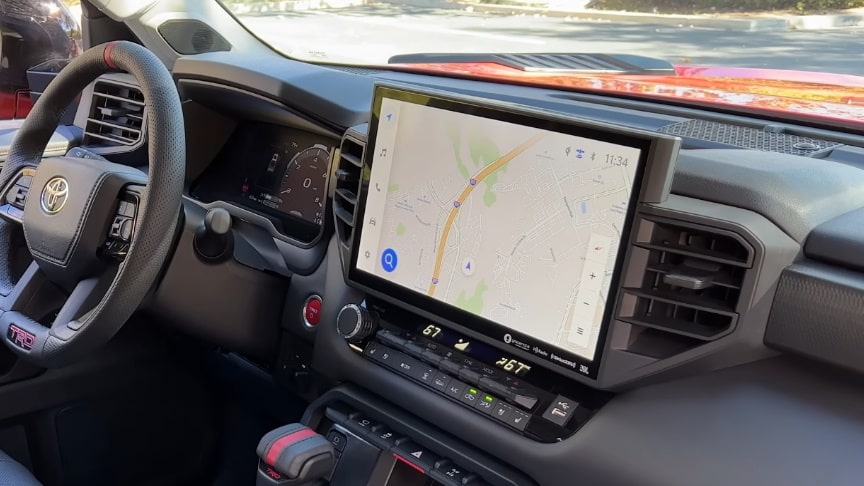 The Tundra TRD Pro is powered by a hybrid 3.5-liter twin-turbo i-Force Max V-6, pumping out 437 horsepower paired with a 10-speed automatic transmission.
Advertisement
Featuring 18-in. BBS 151 forged alloy wheels wrapped in all-terrain tires, an off-road suspension with FOX 143 shocks, and a TRD aluminum skid plate—this truck fears no trailThe turbo V6 and 10-speed automatic deliver a powerful and smooth driving experience, the car is packed with special four-wheel-drive technology and suspension bits, unique styling and all manner of electronic aids.